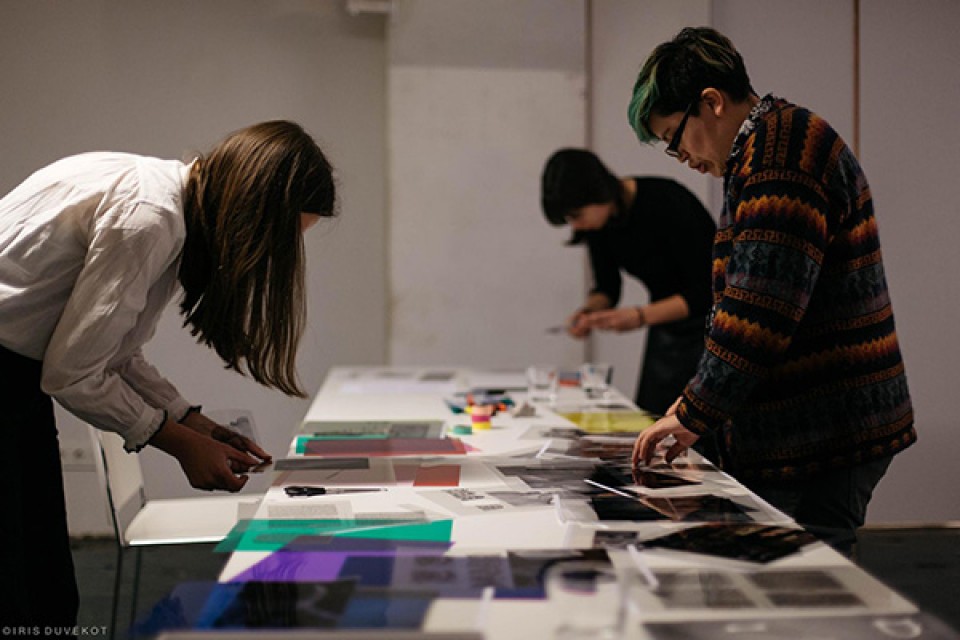 As part of an ongoing residency at PS², Soft Fiction Projects are developing a series of new publications, workshops and printed matter relating to ongoing research around historical feminist and women-led housing projects in the UK and Ireland.
Also as part of the residency they are initiating a longer term bespoke publication studio for the printed project which includes self-sufficient printing and publication production equipment and a printed matter resource library.
This residency is kindly supported by and Belfast City Council.
Soft Fiction Projects is based in Northern Ireland and it is dedicated to produce digital and printed matter on film and artist moving image culture. The printed project acts as a forum for presenting new collaborations, artworks, research and writing from invited artists and contributors.
Revisiting recent history in moving image practices, Soft Fiction Projects research focus is an exploration of underrepresented voices, oppositional histories, geopolitical narratives underpinned by intersectional feminist perspectives which challenge and reframe dominant hegemonic power structures.


About
Soft Fiction Projects is an artist run initiative founded in 2018 by artists Alessia Cargnelli and Emily McFarland.