Opening
Thursday, 12 February, 7-9pm

Opening hours
Wed- Fri, 1-4pm, Sat 12-3pm
After The Fall
Part 4 of: '...you should show...'. Peer artist/curator: Alissa Kleist
Robert Anderson
Ends 07 March 2015
After The Fall is the first exhibition at PS² by Belfast-based artist Robert Anderson following the recent completion of his practice-based PhD at the Ulster University. This exhibition attempts a reformulation of the studio within the gallery space using a combination of image fragments and works in progress.
Much like Kubrick's Black Monoliths, artworks seem to appear out of nowhere. Intangible. Detached in some way. To borrow Rosalind Krauss' words, artworks can suffer from "an absolute loss of place." Krauss' description refers to a period of sculptural production seen as "placeless and largely self-referential" [1]. A form of homelessness that develops beyond a social condition into a Modernist conundrum. Moreover, this sentiment continues to describe an ongoing disjuncture between art and its locations.
After The Fall opens on Thursday 12th February at 7pm with an introduction to the show by the artist. Robert will also discuss this work as part of a more detailed talk at the Ulster University in the Conor Lecture Theatre on Thursday 5th March, 2015, 1pm.

[1] Krauss, Rosalind. Sculpture in the Expanded Field. October, Vol.8.1979. The MIT Press. Cambridge, Massachussets; London, UK, Pg.342.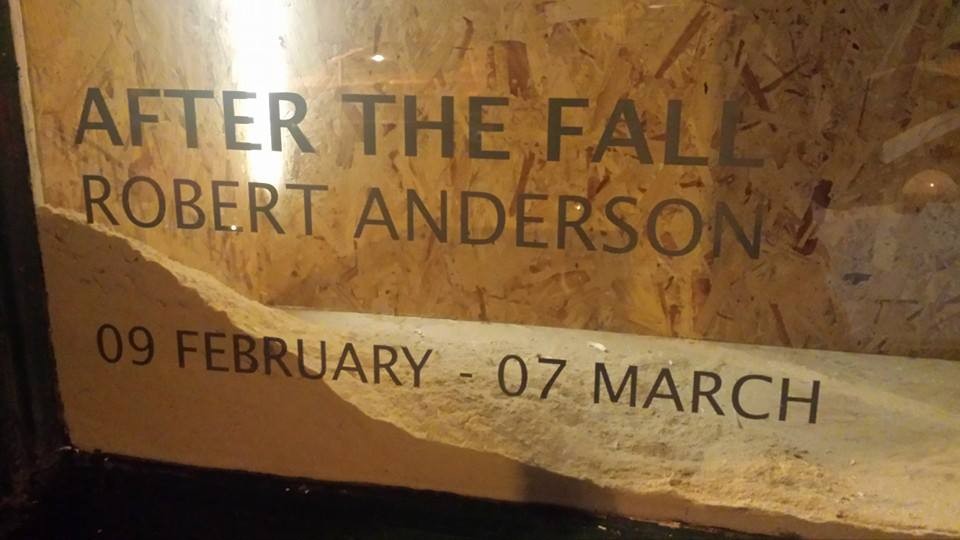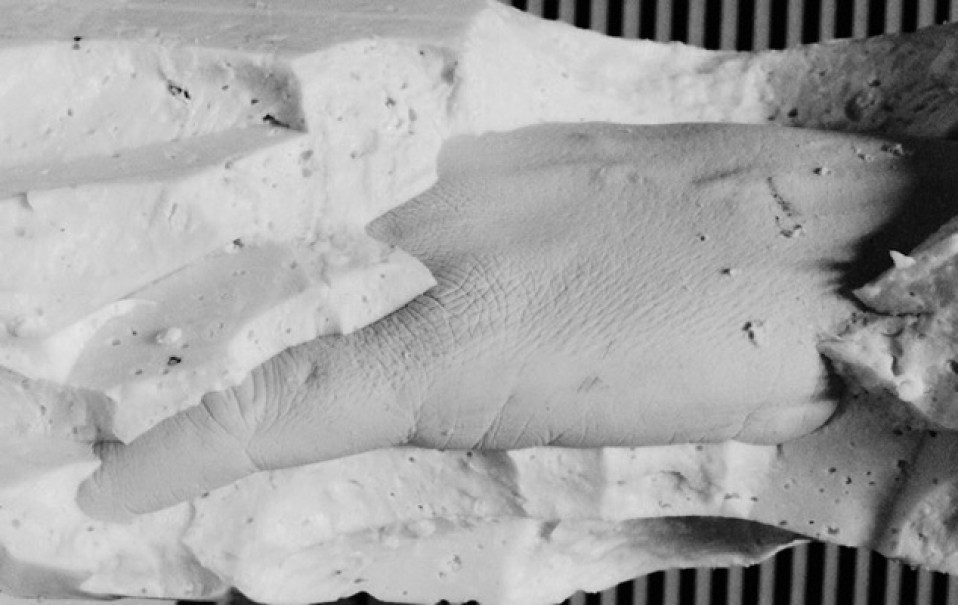 About: 'You should show…'
After the Fall, curated by Alissa Kleist, is the fourth and last exhibition in the programme 'You should show…'.
This series of projects invites arts professionals with a previous connection to PS² and who are familiar with its curatorial direction, to propose an artists for a project in our project space, provide curatorial and practical assistance in the preparation of the exhibition and a work as a peer reviewer.

Barry Cullen - proposed by Phil Hession, April/May 2014
Rachel Campbell-Palmer - proposed by Yvonne Kennan, August 2014
Ngaire Jackson - proposed by Bronagh Lawson, December 2014 - January 2015
Robert Anderson - proposed by Alissa Kleist, February-March 2015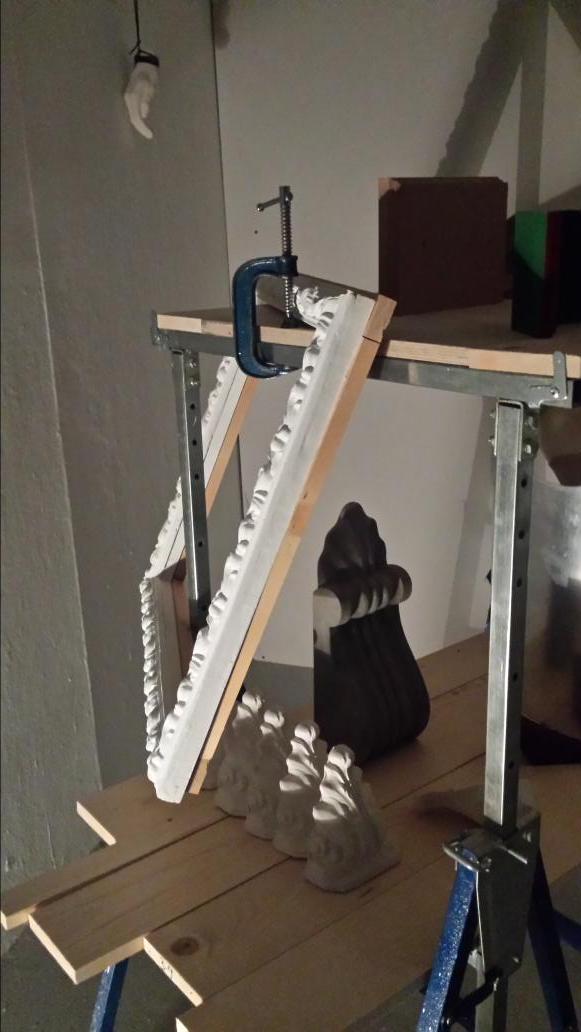 Installation view
Alissa Kleist is a Belfast-based curator. From 2011 to 2013, she was a curator and co-director at Catalyst Arts, and worked as Assistant Curator at CCA Derry~Londonderry from October 2013 until October 2014. Alissa is a founding member and co-curator of the artist collective PRIME and a co-curator of the curatorial collective Household, who, amongst other projects, organised Household Festival, a contemporary art festival hosted in domestic spaces in Belfast in 2012 and 2013. She currently works freelance as an independent curator and for Source Photographic Review, and regularly writes about art. In 2013/14, she was a recipient of the Arts Council of Northern Ireland ACES award for curatorial practice.

Robert Anderson
Robert Anderson was educated at U.W.E Bristol and Ulster University, where he received his practice-based PhD (2015). His doctoral research examined the tropes and epithets of 'collapse' and the wider taxonomic framing of their forms.