Opening
Thursday, 16 February, 6-8pm

Opening hours
Tues-Fri 1-5pm, Sat 11am-3pm

Artsist talk: Dorothy Hunter in conversation with Daniel Jewesbury and Dave Loder

Thursday, 23 February, 6-7.30pm


Anticipated fictions; monumental configurations
Dorothy Hunter, curated by Mirjami Schuppert
Ends 04 March 2017
"Anticipated fictions; monumental configurations" is based on theoretical destruction and (re)construction in conflicting ideologies. The work explores the bookending of time and space through the private sector, urban planning and public space – in both future mitigation and past recognition - in two existing instances in Magherafelt.
The exhibition, consisting of a film installation and sculptural installation, plays on the nature of information available, adding referents and expanding contexts to change its reading. The work plays with the potentiality, and tension between stability and instability.

The film on the Windell company, a curtain wall and blast enhanced glazing specialist that adapted their constructing processes to the changing nature of localised and worldwide terror threat, examines structural technologies that are latent, construction methods and online presence that fluctuates to fit the nature of contemporary threat. The sculptural installation is based on a conflict through planning permission for two opposing memorials directly beside one another in the main street of the town, played out through local media and the online planning portal. In this process, the bureaucratic paths in the planning process become a medium for protest, and the physical presence of two different monuments is not actually required.

Using the reassurance of a fixed and physical presence against the regulated yet fluctuating and unstable information online, how individual citizens relate to theoretical, monumental scale and input into public space, and segueing across historical and contemporary conflicts, the exhibition operates as unstable informative media in film, text, and sculpture.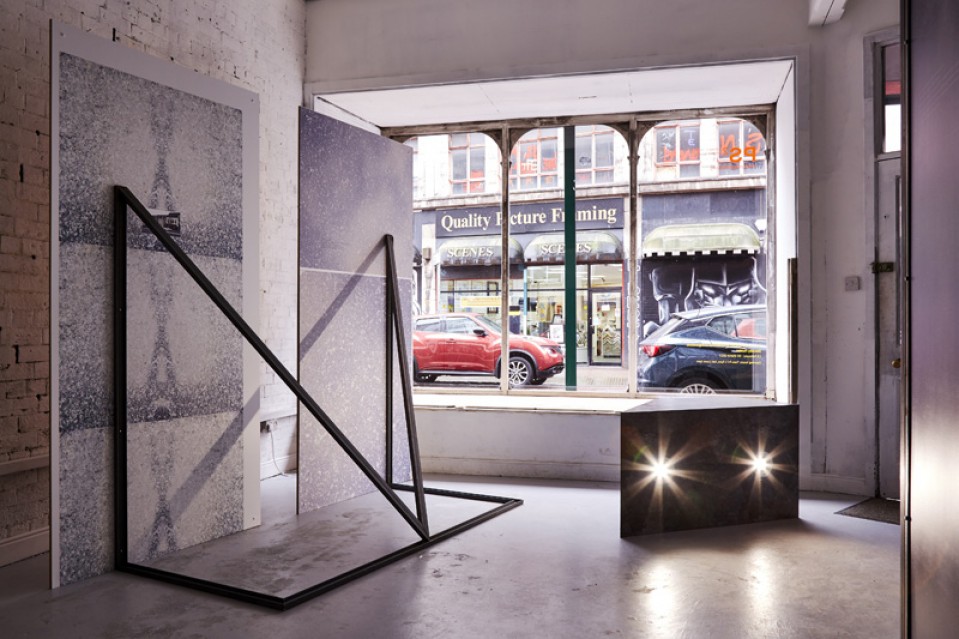 Installation view- Image: Simon Mills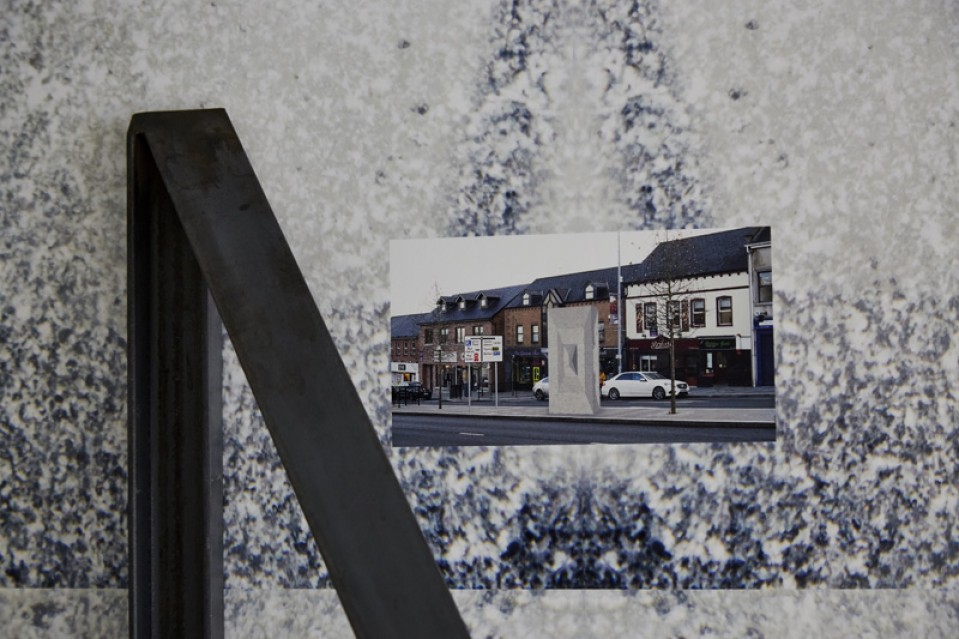 Detail installation view- Image: Simon Mills
Artist's talk
Dorothy Hunter in conversation with Daniel Jewesbury and Dave Loder
23 February, 6 - 7.30pm
Everyone welcome.
Artist Dorothy Hunter is joined by artists Daniel Jewesbury and Dave Loder to discuss her practice and current exhibition 'Anticipated fictions; monumental configurations', on display at PS². The three artists share an interest in monumental forms and their ideological presence in the public space.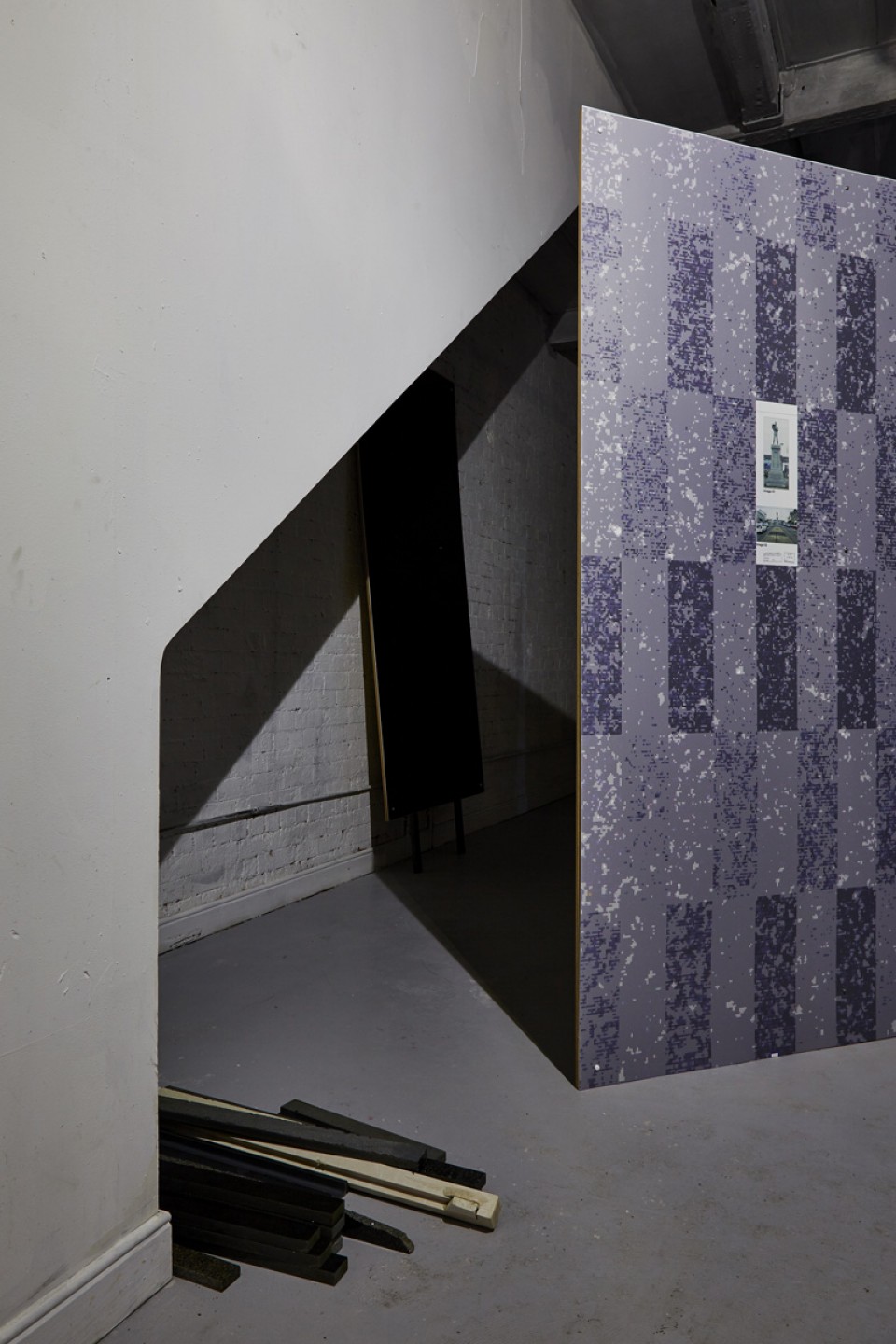 Installation view- Image: Simon Mills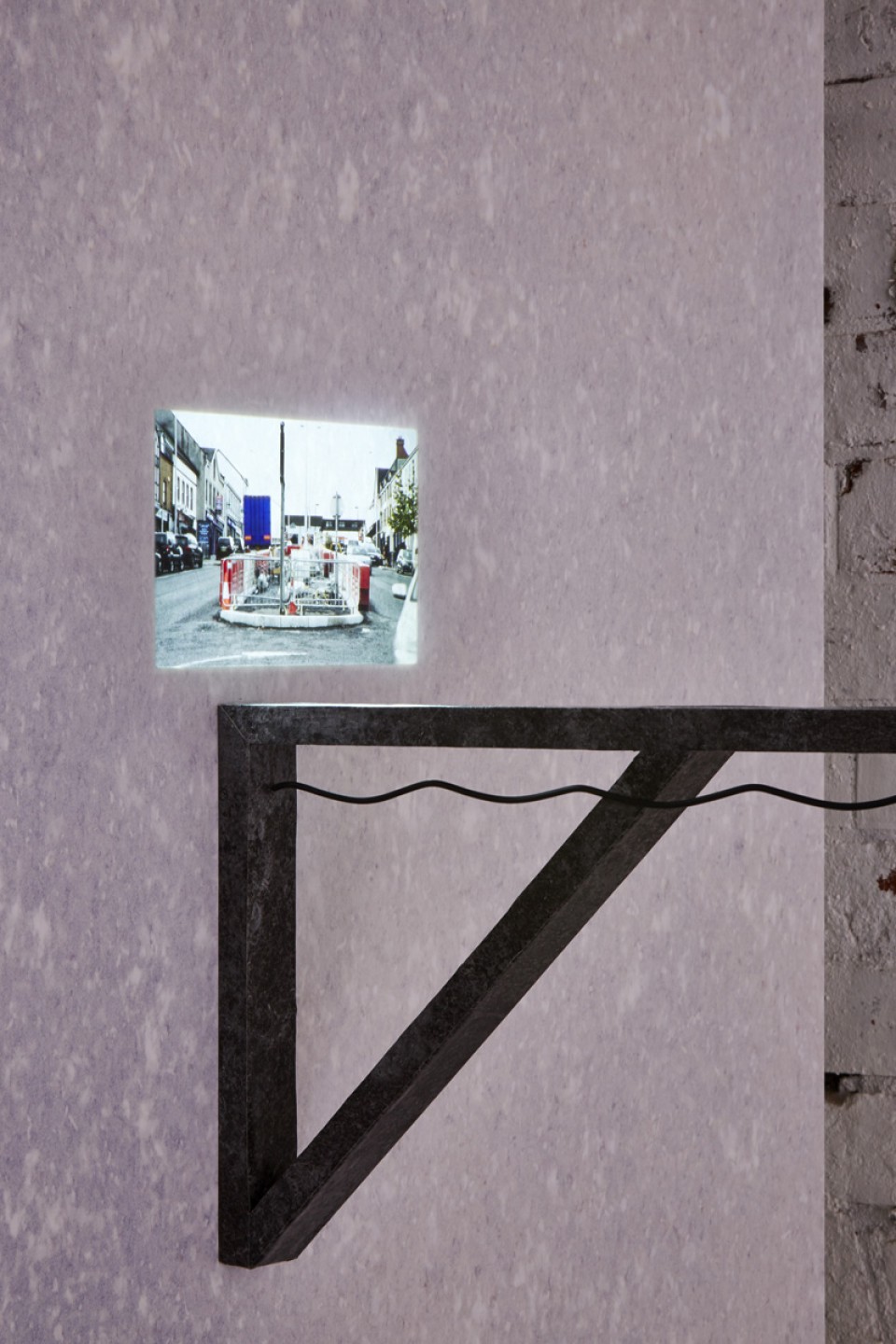 Installation view- Image: Simon Mills
Dorothy Hunter is an artist and writer based in Belfast. Recent exhibitions include Still (The) Barbarians, EVA International 2016; Birth of a Nation, Ning-space, Beijing and Sanwei Art Center, Shanghai; Production CCA, Centre for Contemporary Art, Derry-Londonderry. She was art critic in residence at Studio Das Weisse Haus, Vienna in 2015, recipient of the production CCA grant in 2015 and recipient of the Visual artists Ireland/Digital Arts Studios residency award in 2014.


Mirjami Schuppert is a curator based in Belfast. She recently completed a practice-based PhD in curating at Belfast School of Art. Her research explored the critical potential of artistic interventions into photographic archives and the curator's role in this process. Schuppert is interested in time and its cyclicality; how the past, present and future coexists in and through the works of art. In this note, she considers critical curatorial practice as an open, slowly evolving process that is willing to experiment and develop initiatives with unforeseen outcomes.
Schuppert has curated internationally, including exhibitions 'Contacts from the archive' (Belfast Exposed, Belfast, 2010), 'World's End' (OKK|Raum29, Berlin, 2013), 'Glimpses of the Unattainable' (Finnish Museum of Photography, Helsinki, 2014, 'How to Show?' exhibition and residency project (Berlin, 2014), and Archive Play (Golden Thread Gallery, Belfast, 2014). She has co-edited as well as contributed to art publications. She is a member of Ulster Research Salon, and co-founder of EGFK, European Society for Art and Research.