Opening hours

Tuesday - Friday 12 - 4pm, Saturday 11am - 4pm
Artbeat
Children's Heartbeat Trust
Competition for children aged 4-11
Ends 24 May 2014
Children's Heartbeat Trust are excited to showcase children's art talent as part of their 2014 Artbeat Competition for children aged 4-11. From more than 2000 entries, several hundred are selected for this project.
The charity aims to raise awareness of heart disease in children and young people. Children across Northern Ireland have designed their own hearts which will be exhibited in this project. Congenital Heart Disease is the most common birth defect in Northern Ireland, with over 250 babies born each year with a heart defect.
On Friday morning, 23 May, famous statues across Northern Ireland will also be wearing their hearts on their sleeves.The hearts will appear on the statues of literature and sporting legends CS Lewis (East Belfast), Joey & Robert Dunlop (Ballymoney), medical pioneer and inventor of the modern defibrillator Professor Frank Pantridge (Lisburn) along with golfer Nick Faldo (Enniskillen).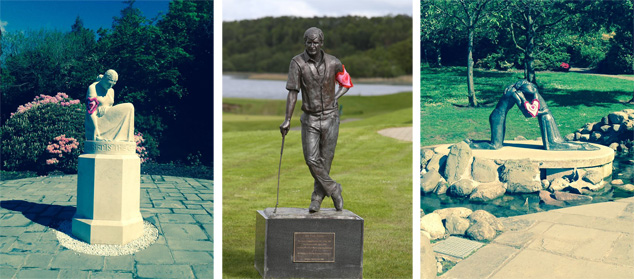 Friday, 23 May 2014, 'Wear Your Heart on your Sleeve Day'
Friday, 23 May 2014, 'Wear Your Heart on your Sleeve Day'.. Two of Northern Ireland's most famous peace statues – The Reconciliation Statue at Stormont and Hands Across the Divide in Derry – will also wear the hearts as will the Newry Navvy, the Monument to the Unknown Woman on Belfast's Great Victoria Street, the Flax Spinner in Sion Mills and the Gleaner, also at Parliament Buildings.
The special event takes place on Children's Heartbeat Trust's 'Wear Your Heart on your Sleeve Day' and the statues hearts on their sleeves are designed and hand crafted especially for the campaign by artist Norah Greer.
Wednesday, 23 May: opening of Artbeat by Lord Mayor of Belfast, Máirtín Ó Muilleoir.

About the project

This exhibition, with hundreds of carefully and imaginative decorated hearts, is the final presentation of an art competition by the Children's Heartbeat Trust. School classes and individual children took part in the 'Artbeat' initiative which combined creativity with awareness building and health education.
For this project, all entries were collaged together on several big hearts and one needs patience and good observation to see all the different approaches on the theme of the heart. Some are carefully decorated, some brightly coloured in, others tell a story or turned into faces and animated objects. One clearly senses the patience and joy children invested in their work and their dedication to express themselves with pencil, colour, patterns and lines.
PS² is happy to host this project by the Children's Heartbeat Trust. To encourage young people to 'make art' is always a good thing. Art has many different functions: from a deep rooted need of self-expression to a means of collective visual affirmation, entertainment, advertisement and- like in this project- awareness building and fundraising. Many commercial companies and charitable organisations use art competitions for children as a simple tool of publicity, branding and the building of 'customer relationships'.
With a decrease in art in primary schools, art competitions are often the last resort for visual activities. That the fantasy of children is up for much more is visible in their small decorated hearts here on display.
In a way, 'Artbeat' fulfils two issues: to raise awareness and campaign for a 'good cause' and to demonstrate the importance and need of art, especially for children.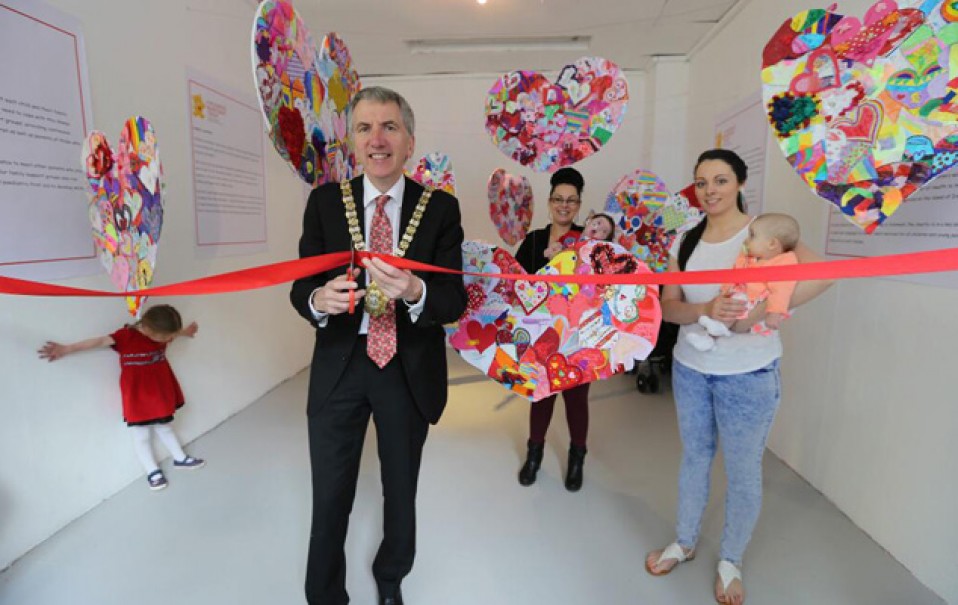 Wednesday, 23 May: opening of Artbeat by Lord Mayor of Belfast, Máirtín Ó Muilleoir.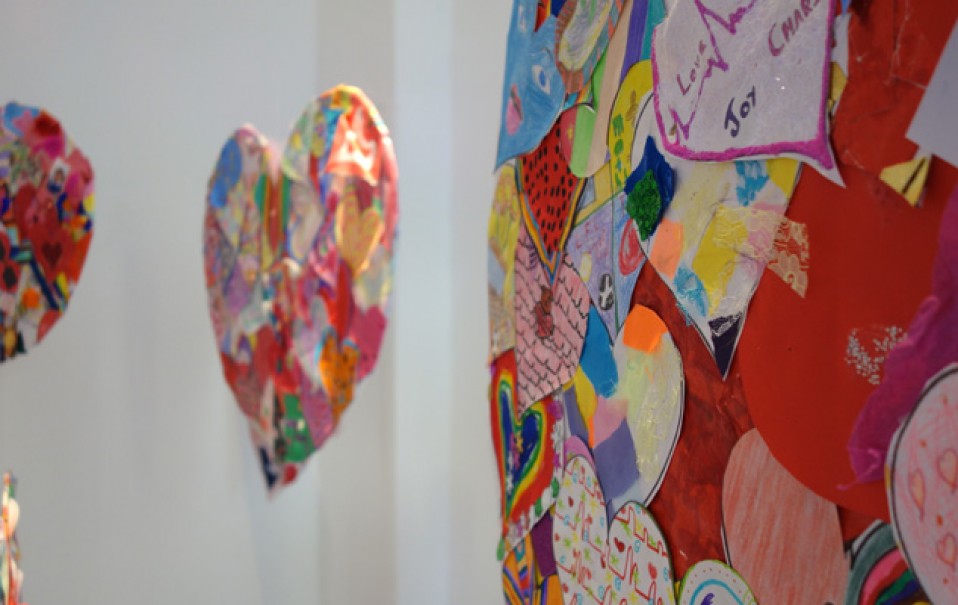 About Children's Heartbeat Trust
The trust supports families of children with heart disease in Northern Ireland since 1984. It works closely with Clark Clinic at the Royal Belfast Hospital for Sick Children to ensure that children with heart disease and their families receive the best care, treatment and support possible.
The Children's Heartbeat Trust aims to provide effective support to families of children with heart disease in a variety of practical ways. There are over 15 local groups spread throughout Northern Ireland, including one province-wide Special Needs group.'These groups are set up to provide you with a contact in your local area. All the group organisers are parents who have had a child with a heart complaint and are happy to have a chat or a coffee with other parents who may need support or simply just someone to listen.'
For more information about Children's Heartbeat Trust see childrensheartbeattrust.org and facebook.