Opening
Monday 25 February, 6-8pm

Opening hours
Tues-Sat 12-4pm
Belfast-Type Pictures
Dougal McKenzie
Ends 02 March 2019
Artist's Statement:
The devolution of tradition cannot take place except in the presence of tradition. This is a paraphrase of a line from Clement Greenberg's 1955 essay 'American-Type Painting', which I found particularly striking in a contemporary context of identity tradition and political inertia here. More broadly, we live in times of crises within political representation, national identities and social contest. The five paintings and slide show I have made for this exhibition call into question what, if anything, is representable in painting today. I find myself constantly reminded of the American abstract painter Ad Reinhardt's cartoon, in which a self-satisfied businessman points at an abstract painting, laughing: "What does this represent?" In the next frame, the painting points back angrily at him, declaring: "What do you represent?"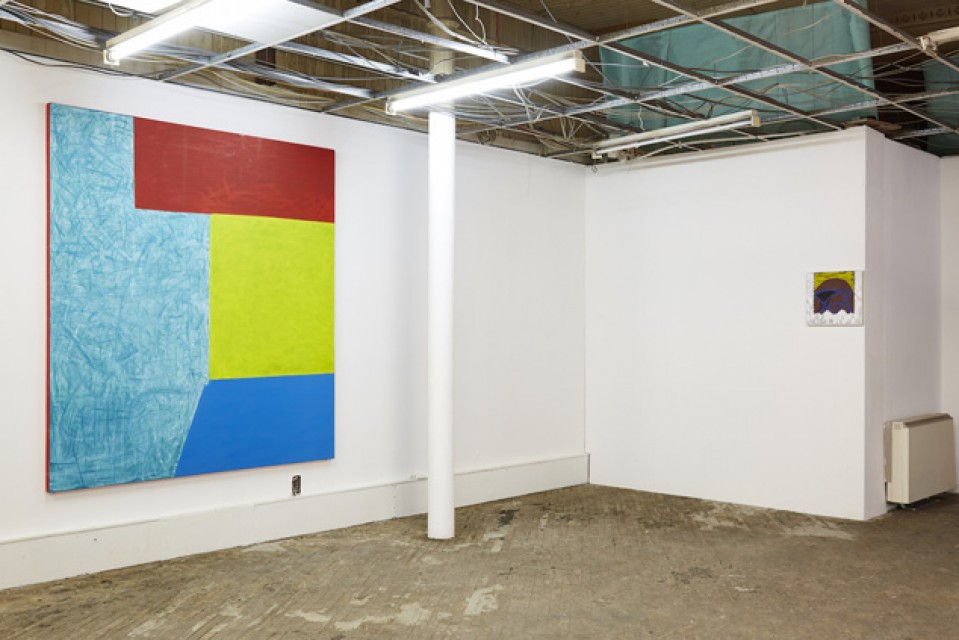 Installation view. Image: Simon Mills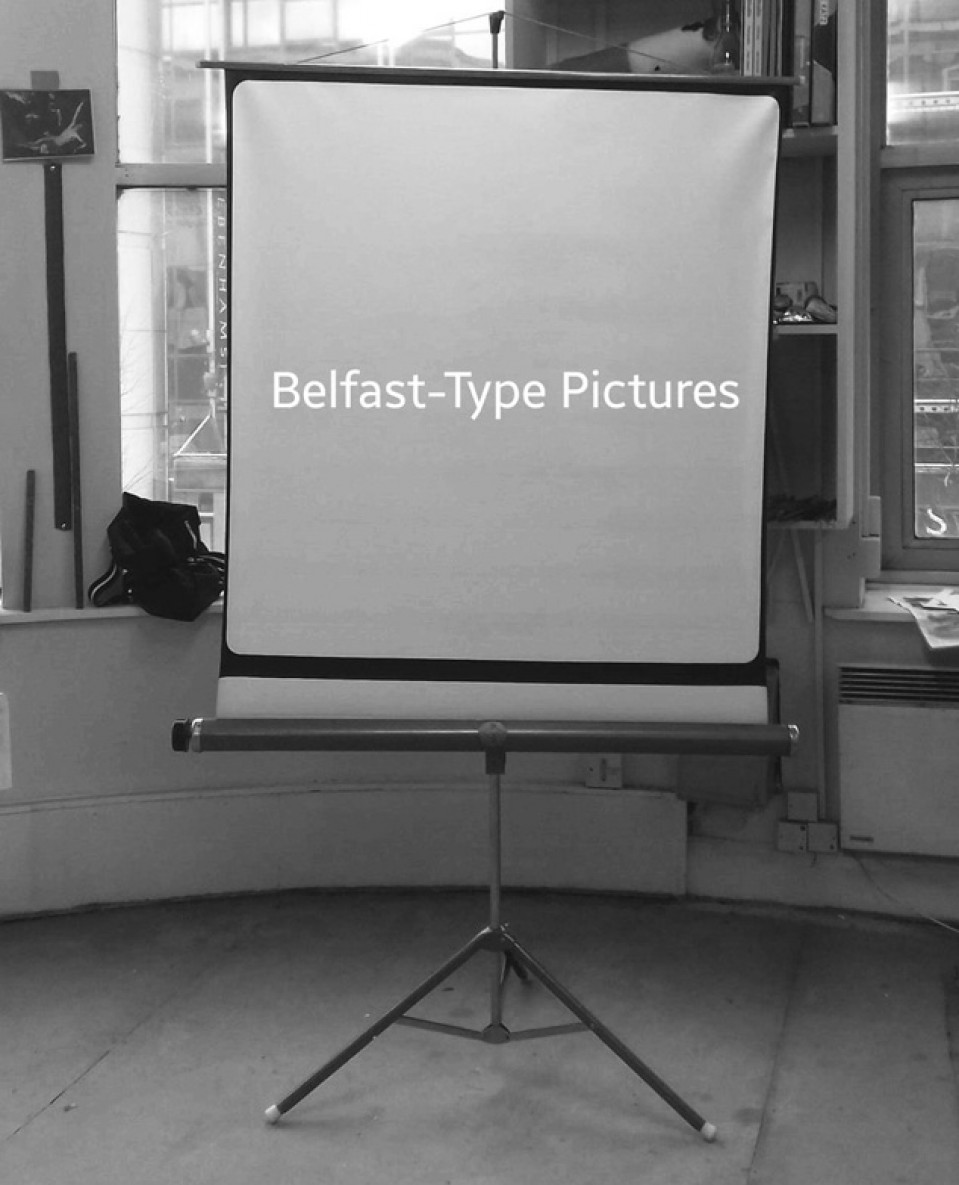 Installation view. Image: Simon Mills
Painters look at other painters' work for ways to move forward. Previously when working as an image-type painter, I conversely looked more at abstract painting than anything else. Now, as an abstract-type painter, I have been looking a lot at Alex Katz, who in turn looked a lot at Fairfield Porter. I like Katz's notion of painting 'an immediate present', which for me at the moment can only be expressed in abstract terms.
Dougal McKenzie studied at Gray's School of Art in Aberdeen, Scotland, (BA Hons Fine Art);
1986- 90; University of Ulster at Belfast, Northern Ireland, (MA Fine Art) 1990-91. He was co-director at Catalyst Arts, Belfast, 1994-96 and lecturer in Painting at Limerick School of Art and Design,
1997-2003. Currently, he is lecturer in painting at Belfast School of Art, Ulster University and a studio holder and Board member at PS².
Image top: courtesy of Northern Ireland Screen Digital Film Archive and Dougal McKenzie.