Monday, 06 June, 11am- 1pm

Mobile Performance Installation, traveling from Oxfam 52-54 Dublin Road to PS²-
18 Donegall Street- via Bedford Street/ Donegall Place/ Rosemary Street
Wednesday, 08 June, 6- 8.30pm

Live Performance/ Installation. The choreographed performance will be repeated every
15 minutes.
BLOOD PIANO
LIVE ART INSTALLATION
Performers: Mads Anderson, Sheena Kelly- curated by Imogene Newland
Ends 10 June 2011
'Blood Piano' explores themes of struggle and desire in the body/piano relation. Drawing on the topics of gender and abjection, the work comments on the experience of otherness through the framework of physical affirmation.
The Mobile Performance Installation consists of an upright piano being dragged through the centre of Belfast by an androgynous performer, while a second female performer clings to it in desperation. Bringing together the concepts of physical struggle and constraint within the context of live musical experience, the mobile performance presents tensions between the animate and inanimate. Based on the myth of Sisyphus, the piano is expressed as a burden on the body of the performer, who continues her/his futile action at all costs.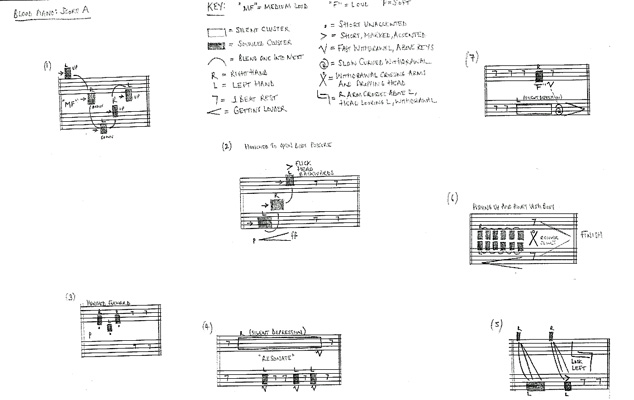 Imogene Newland: Choreographic/ music score for performance
The Live Performance/ Installation/ for dancer and piano adopts instrumental gesture as a point of departure for choreographed work with the piano. Beginning with the play of touch, the dancer teases out sound from the keyboard, where blood emanates from between the keys. Alluding to notions of instrumental practice as a sensate and transgressive activity, the use of blood refers to various creative cycles; musical and feminine. The performance is based on cluster sequences and simple rhythmical frameworks reflected in the accompanying score. The remains of the performance form an installation for further contemplation.
Director---------Imogene Newland
Performers--- Mads Anderson, Sheena Kelly
Costume------- Llinos Griffiths
Documenters- Conan McIvor (video), Chris Parker (photography)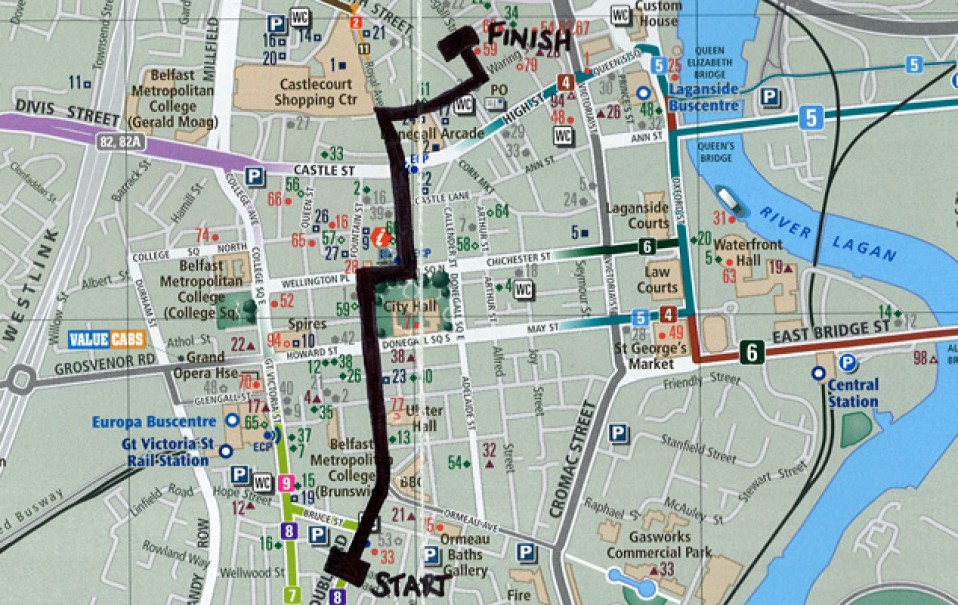 Monday, 06 June: Route of Mobile Performance