Opening
Thursday, 27 November, 6-8pm

Opening hours
until 06 Dec: Wed- Fri, 1-5pm, Sat 12-3pm
Build Trust
Martin Carter
Ends 13 December 2014
Injustice; no surrender; armed conflict; talks about talks; round table; shared future- these are some of the keywords which could describe the recent history of Northern Ireland. Trust building is another one and it seems it is permanently in use as a keyword, tool and strategy in this 'transitional phase' of politics. From cross-party talks to community relations, from public affairs to private lives, building trust is crucial.
How and to what degree this can be achieved is widely practiced in Northern Irish politics and the bandwidth of commitment is broad, from fundamental trust, to sets of common believes, to mutual respect and the status to agree not to agree. To incorporate all the meanings and depths of trust, the word exercise is generally added, turning the radical and philosophic word trust into something in the distance to aim for through a trust building exercise.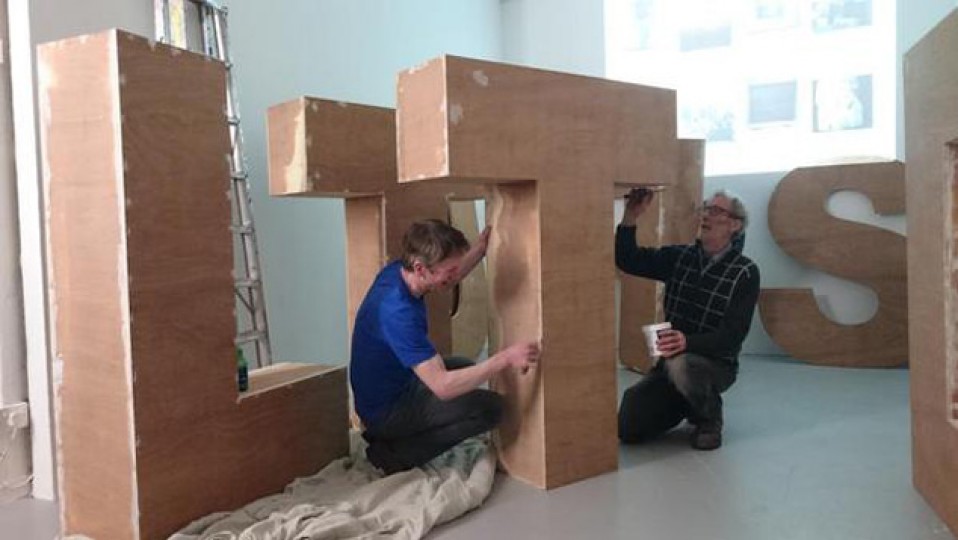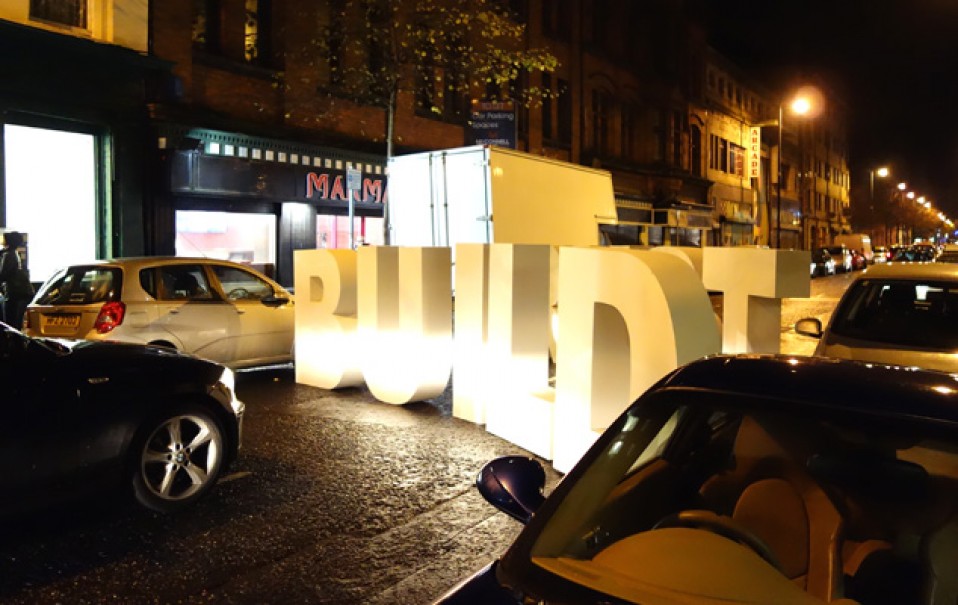 Thursday, 27.11.2014- road block with block letters,collective public intervention.
If Martin Carter's project could be described as such is up to the viewer. What he does is not an exercise but a statement or even a demand: Build Trust. Martin Carter takes the construction of trust building literally and with a practical approach. He sidelines the many tactics and processes described and prescribed in books about trust building in politics, management or private relationship by simply constructing the letters in wood. Nearly life sized, the three dimensional letters become a sculptural object and their formation as words demands a solid building technique.
Placed in the outside, these letters highlight a relationship between their physical presence, their meaning, the spatial context and the viewer. The interpretation of Build Trust in front of a row of houses, a bank, City Council offices, the Stormont building or a field will be very different. It indicates a complexity which is inherent in the meaning and process of trust building.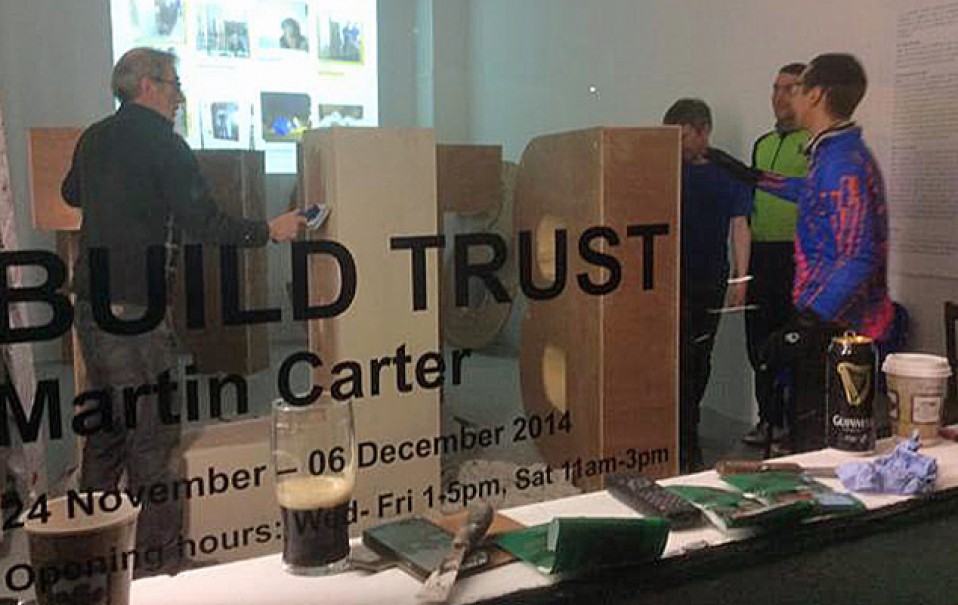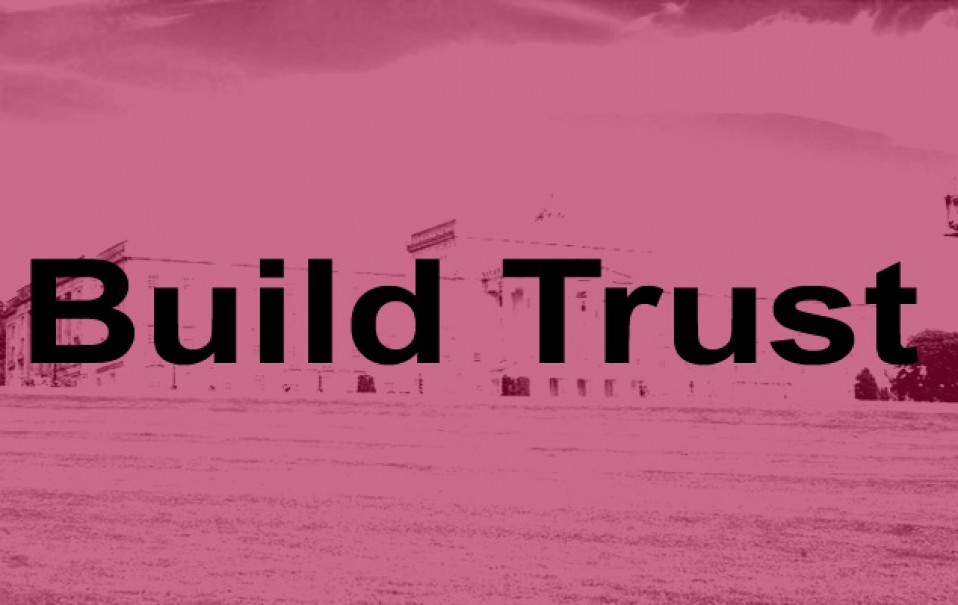 The letters in PS² however are only the first part of Martin Carter's project. In a second stage BUILD TRUST and its letters will be objects of site specific installations around the city and the countryside. Installed in front of the Stormont Building, the City Hall, a bank, a row of houses, a back garden or a field, the meaning will always be different, depending on the context and the reading of the viewer.
Please twitter images with #creativeprotest; #BUILDTRUST
Who knows, if Carter's Build Trust might be a possible inscription on the empty architrave of the Stormont building.

Martin (Marty) Carter is an artist, carpenter, political activist, green campaigner, master of the Lawrence Street Workshops, mentor, permanent assistant of other artist's and much more. In short, he is an anti-institution in the cultural scene of Belfast, subversive, grassroots and independent, rejecting a cosy blanket of funding. As an artist one could describe him as a political sculptor or sculptural provocateur. And as such we can't be sure if he will not burn the 10 letters spelling out BUILD TRUST as he did with constructed bank logos in a previous project.