Centrifugal - Sequence IV
Screenings, site responsive work, workshops, mobile discussions, talks.
Sezgin Boynik, Taru Elfving, Kalle Hamm, Minna L Henriksson, Nicole Hewitt, Daniel Jewesbury, Susan Kelly, Aisling O'Beirn, Platforma 9.81
Ends 26 April 2008
Centrifugal brings together artists and theorists from three European cities: Helsinki, Zagreb and Belfast, all positioned close to the borders of Europe, particularly as defined by the European Union. Focusing on the smaller centres, or "off-centres", of artistic practice in Europe, the project draws attention away from cities such as London or Berlin, and questions persisting dichotomies such of centre-margin and global-local.
Sequence VI of Centrifugal, hosted by PS² in Belfast, takes up themes of urban typologies, touring and the remaking of post-conflict urban space. The group will show research and work made in Zagreb and Helsinki and continue its public enquiry into the various 'peripheral' conditions of Europe; shared histories of internal Euro-colonialism; scales of citizenship; border conditions, orientations, realignments and their impact on the urban fabric, and a 'nationally defined' cultural practice. See also Centrifugal- Sequence VI.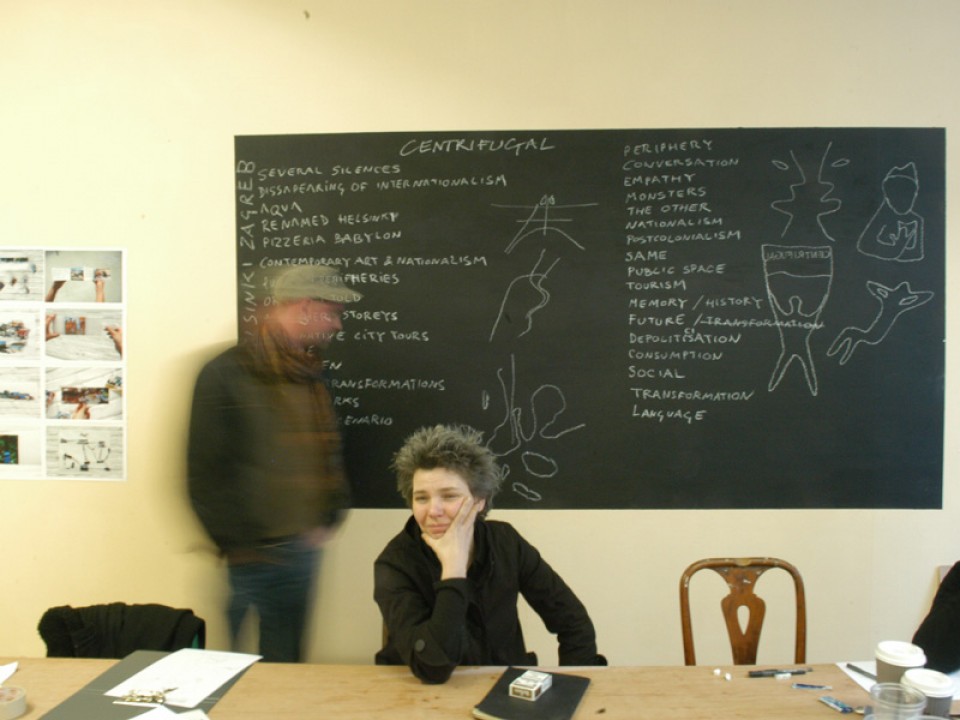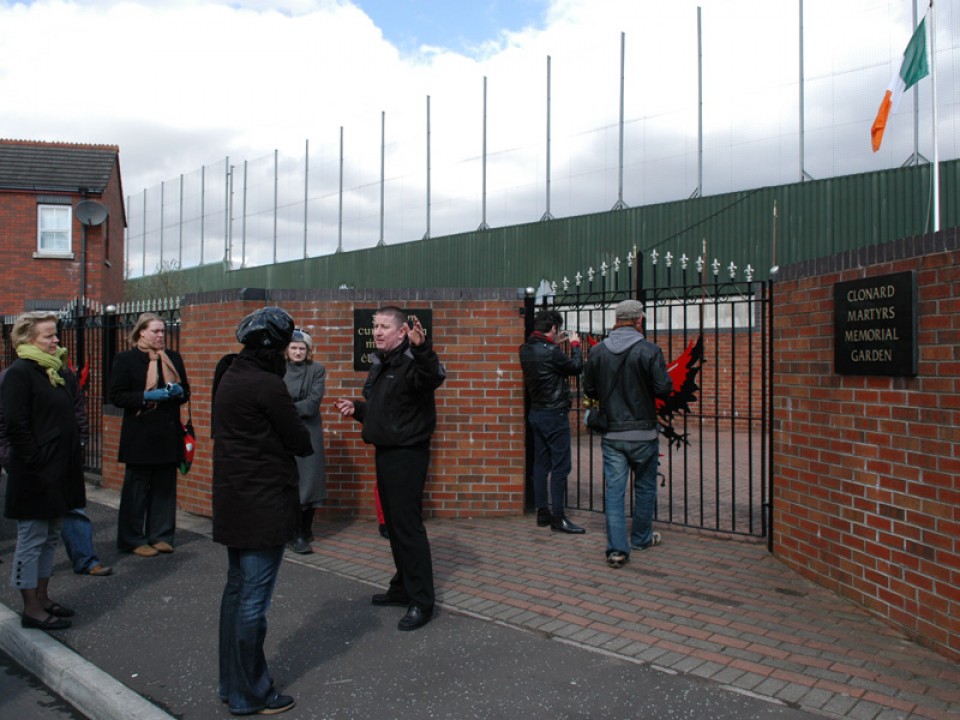 All events are free and open to the general public; project space city tour Schedule of Events
Wednesday, 16April: 1.30-3pm

University of Ulster: Public Lecture with Susan Kelly and Platforma 981. Conor Lecture Theatre, School of Art and Design, York Street, Belfast. This event is free and no booking is required.
For more information please contact Suzanna Chan <ss.chan@ulster.ac.uk>


Thursday, 17April: 7 and 9 pm
Film Screening at PS²
Including: Nicole Hewitt's, In Time – Episodes, 2006 (approx 60mins), Kalle Hamm, Aqua, 2008 (8mins) Kalle Hamm: 'Aqua'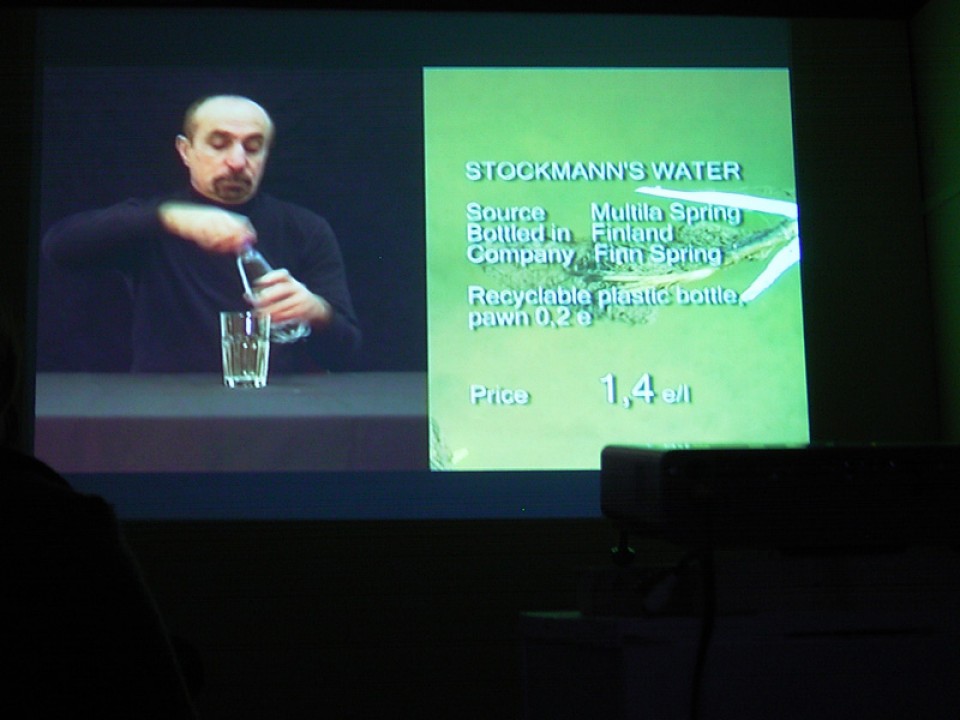 Kalle Hamm: 'Aqua', film still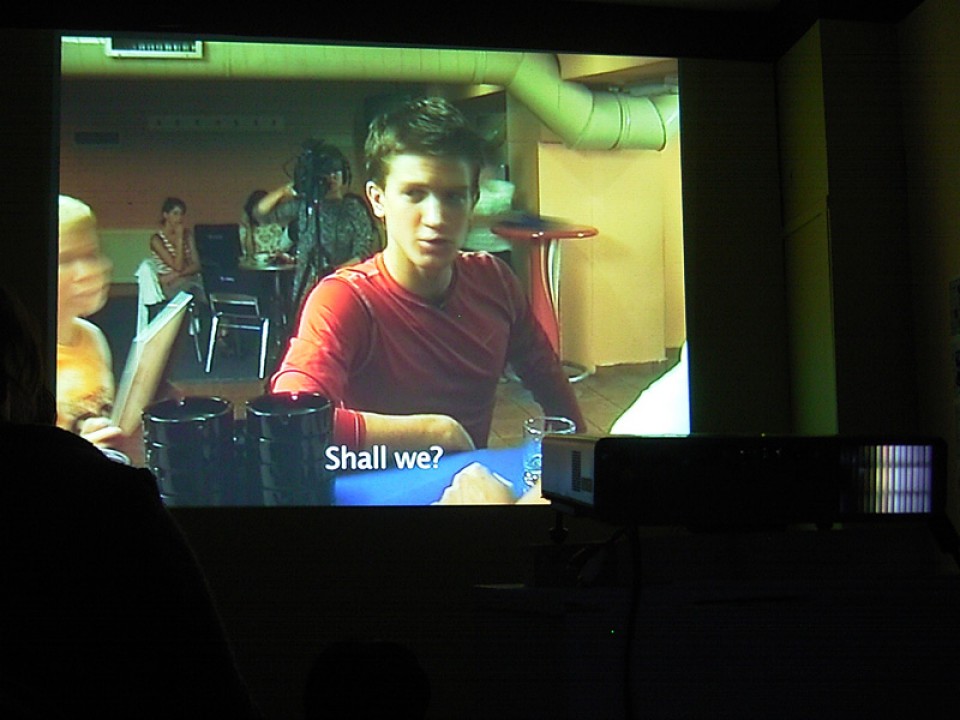 Nicole Hewitt In Time – Episodes, film still
Friday, 18April: 3-5pm
Reading Group and Discussion at PS² Readings: Peter Shirlow, 'Belfast: The "Post-Conflict" City' Robbie McVeigh and Bill Rolston, 'From Good Friday to Good Relations: Sectarianism, Racism and the Northern Ireland State' Daniel Jewesbury 'What we will remember and what we will forget', catalogue essay from Willie Doherty's 2007, Venice Biennale film installation. (copies of the these texts will available for reading at PS²).

Saturday, 19April: 2pm

Sezgin Boynik. Lecture: Histories of Punk in Belfast and Istanbul 3pm: Minna L.Henrikkson. Artists Talk.
Both events at PS².


Many Thanks for the support of the Arts Council of Northern Ireland through the National Lottery; University of Ulster Cultural Development; FRAME Fund for Finnish Art; Finnish Institute London; City of Zagreb Cultural Office