culture night-2016
Jan Uprichard and Go Girls
Ends 16 September 2016
PS² celebrates this year's culture night at 2 addresses: at 18 Donegall Street and at our new spot 11 North Street.
the Go Girl exhibition fills the front of PS², a whirlwind of 15 feminist artist and creatives.The back space, normally hidden from public, is the small venue for the Prisoner's Cinema by Jan Uprichard.
And at 11 North Street, the former Braddells' fishing tackle shop, you can fish for art, for now only outdoors.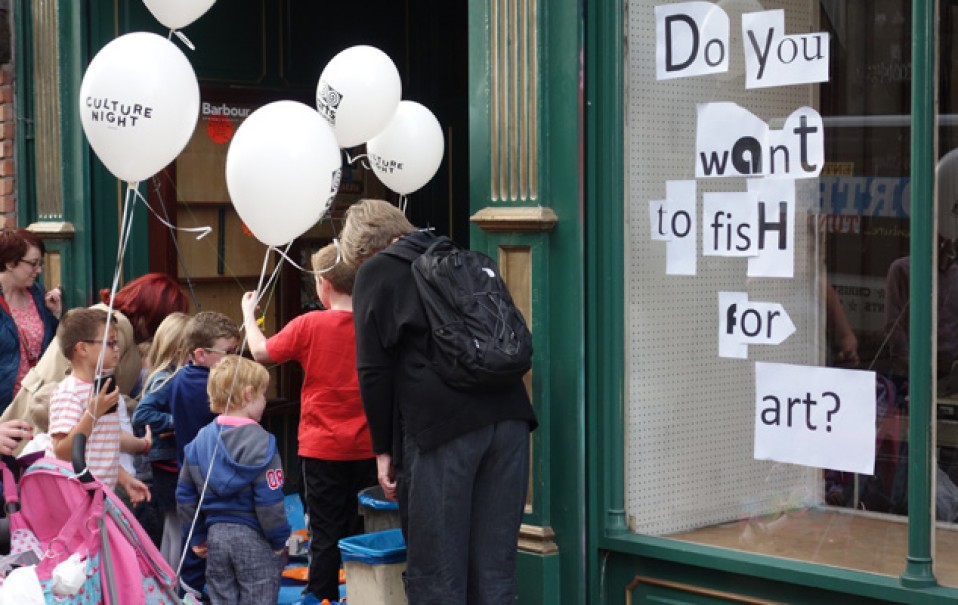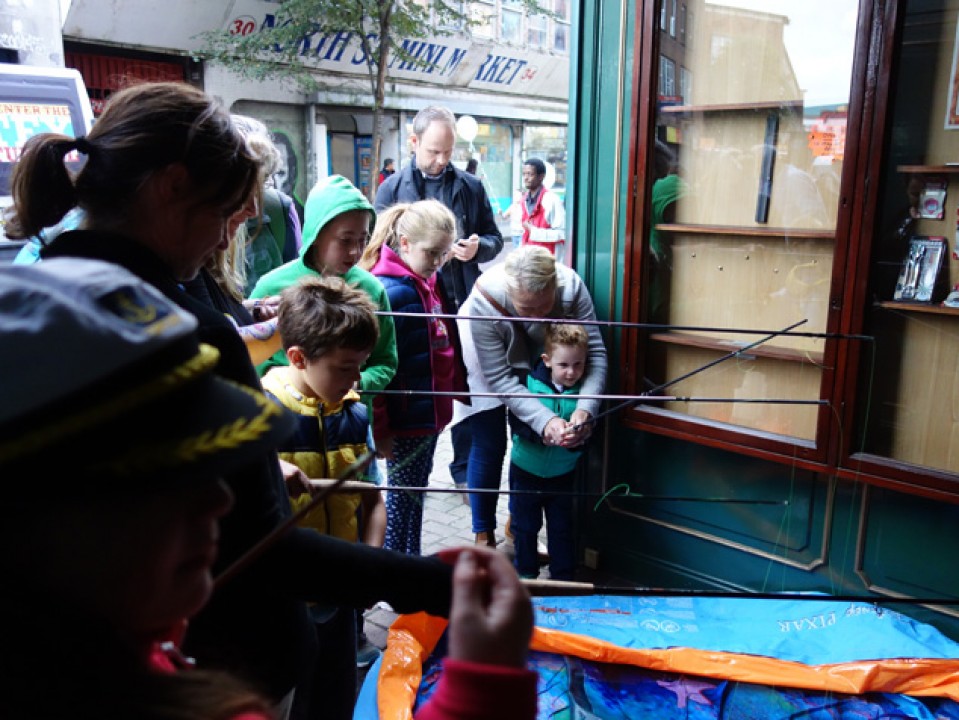 Jan Uprichard Prisoner's Cinema is part of an on-going research based body of work under the heading Metonymic Time Machine, attempting to make a time machine that allows you to travel in your mind when exposed to certain smells, colours/light and sounds. The research and process of collecting these sensory elements is an integral part of the work. Each part of the process of building the machine and different prototypes and ways in which it evolves becomes part of
An Archive of the Invention.
This manifests itself as a

Series of tests
Experiments
Trials
Just giving it a go
and seeing what happens
V.s

Futile
Pigheaded
Stubborn
Determined
Obsessive

attempts to create a time machine in whatever form that takes.
The Prisoner's Cinema film is part of a series of experiments about being in the present without looking backwards or forwards. It aims to replicate a Prisoner's Cinema (i.e. the physical phenomenon of seeing colours that aren't really there when we have been enclosed in a dark space for a long time) in the form of a film made from abstracted images of light and colour.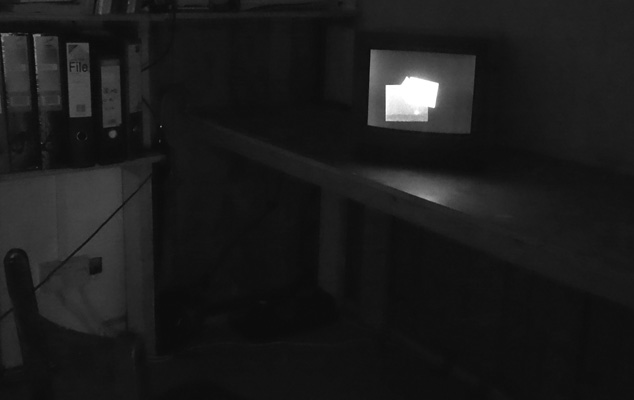 Jan Uprichard: Prisoner's Cinema, installation view