27 April - 20th May 2023
Open
Thursday 27th April
Closing

Saturday 20th May
Opening times

Tues-Sat 12-5pm
Late night art opening

Thursday 4th May 6-9pm
Mundane again, again…
A retrospective
Deirdre McKenna
Ends 20 May 2023
PS² is most excited to work with Deirdre McKenna (b. Dublin, 1973) for her solo show Mundane again, again… A retrospective, where we will delve into the artist's extensive back catalog of works. Deirdre's practice broadly spans diorama, painting, sculpture, photography, curation, installation and video. It stems from her desire to visualise autobiographical stories, while allowing room for the viewer to embellish the narrative or alter the meaning. In recent years, her socially informed and engaged practice has led to commissioned projects with local activists from Reclaim the Agenda for their processions; the work was later selected for inclusion in the British Textiles Biennial 2019.
Deirdre is a visual artist, art worker and studio member of Flax Art Studios, Belfast. She studied Fine Art Painting in the RTC, Sligo, followed by a BA at Ulster University, Belfast. In 2007, she graduated with distinction in an MFA at Ulster University. Nationally, Deirdre has exhibited at The Model Arts Centre, Sligo; FE McWilliam, Banbridge; Golden Thread Gallery, Belfast; and CCA Derry~Londonderry. Her work has also been exhibited internationally (including Taiwan, Tokyo, and New York) featuring in shows alongside Tracy Emin, Grayson Perry, Henry Moore, Phil Collins, Susan MacWilliam, Mark Wallinger, Christine Borland, Seamus Hanrahan and Stephen Rennicks. Her work features in several private and public collections, including Arts Council of Northern Ireland.
Deirdre has worked with arts organisations and activist initiatives in Belfast since 2000 such as Catalyst Arts, Golden Thread Gallery, numerous artists, curators, communities and collections (including Tate, Imperial War Museum, British Council, and Arts Council of Northern Ireland). Since 2017, Deirdre has worked both as a freelance arts administrator, and as the Creative Programmes and Participation Lead with University of Atypical, Belfast.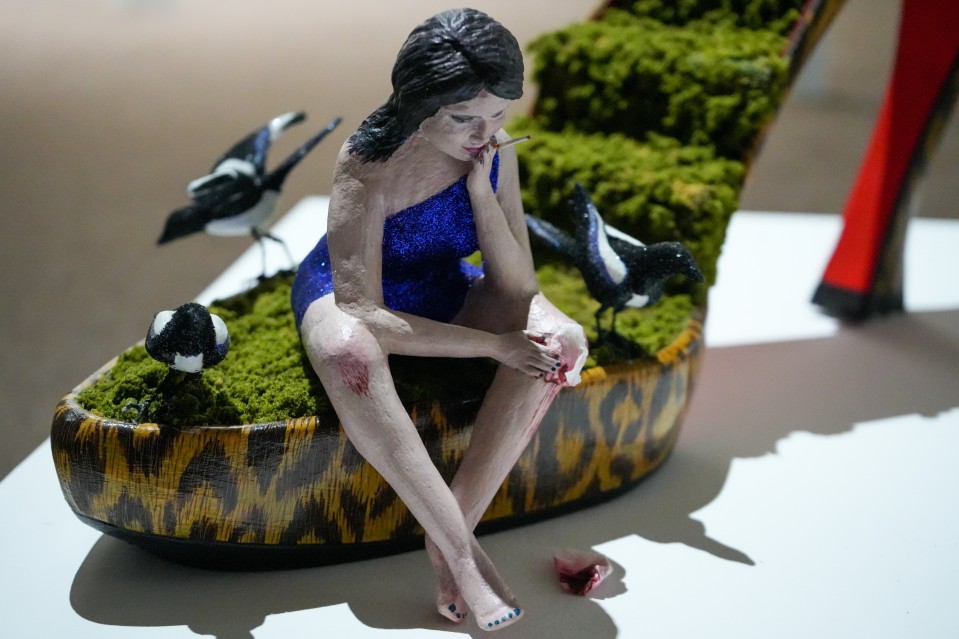 Deirdre McKenna : Mundane again, again…, 2023, installation view. Image : Catherine Devlin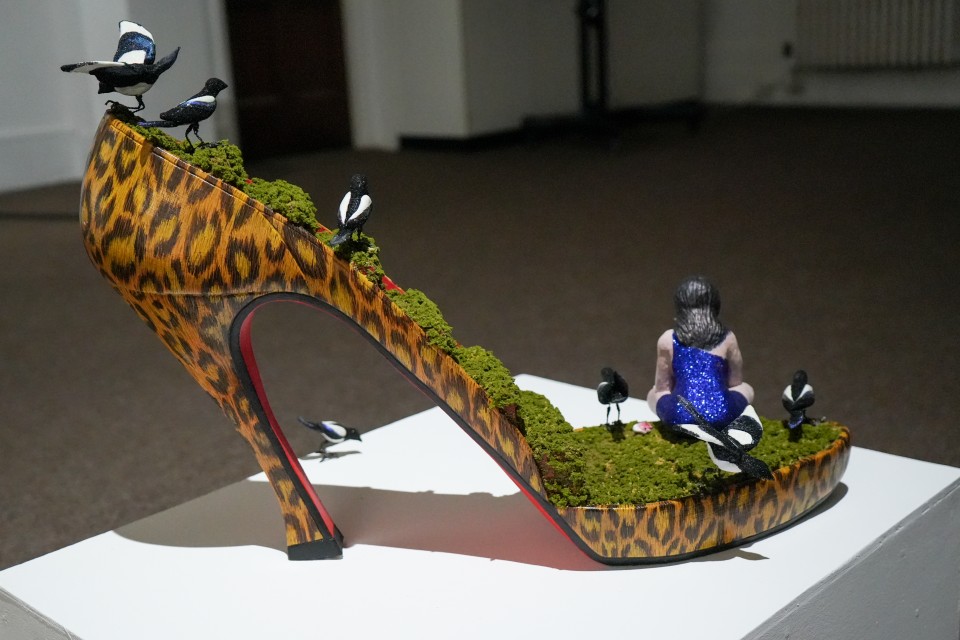 Deirdre McKenna : Mundane again, again…, 2023, installation view. Image : Catherine Devlin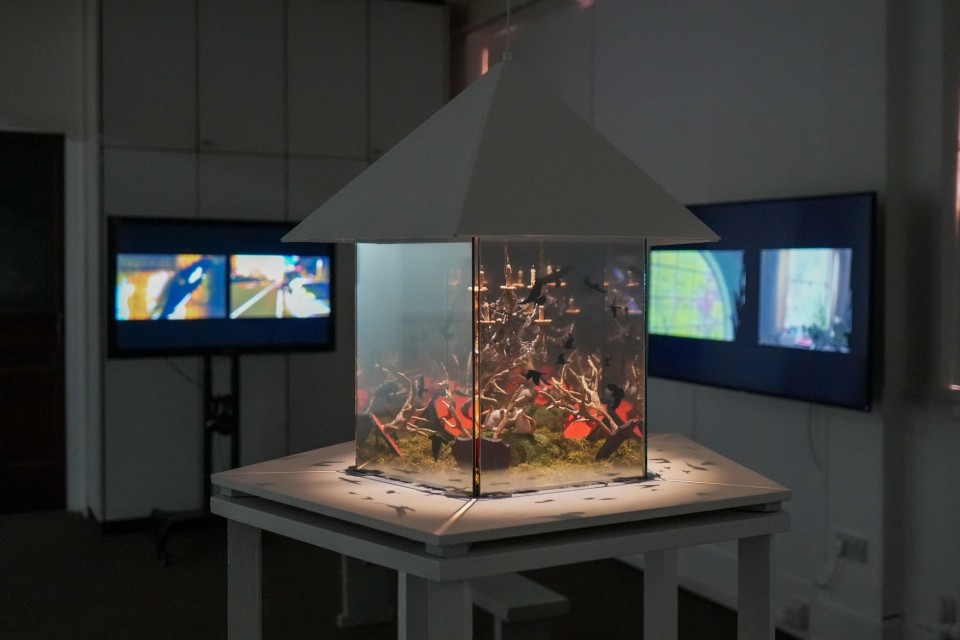 Deirdre McKenna : Mundane again, again…, 2023, installation view. Image : Catherine Devlin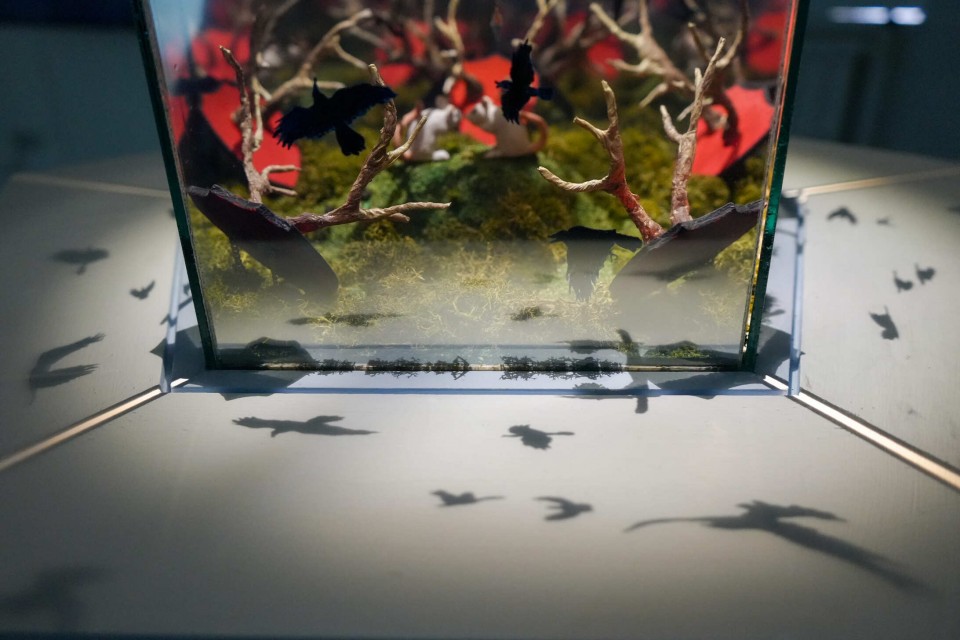 Deirdre McKenna : Mundane again, again…, 2023 Image : Catherine Devlin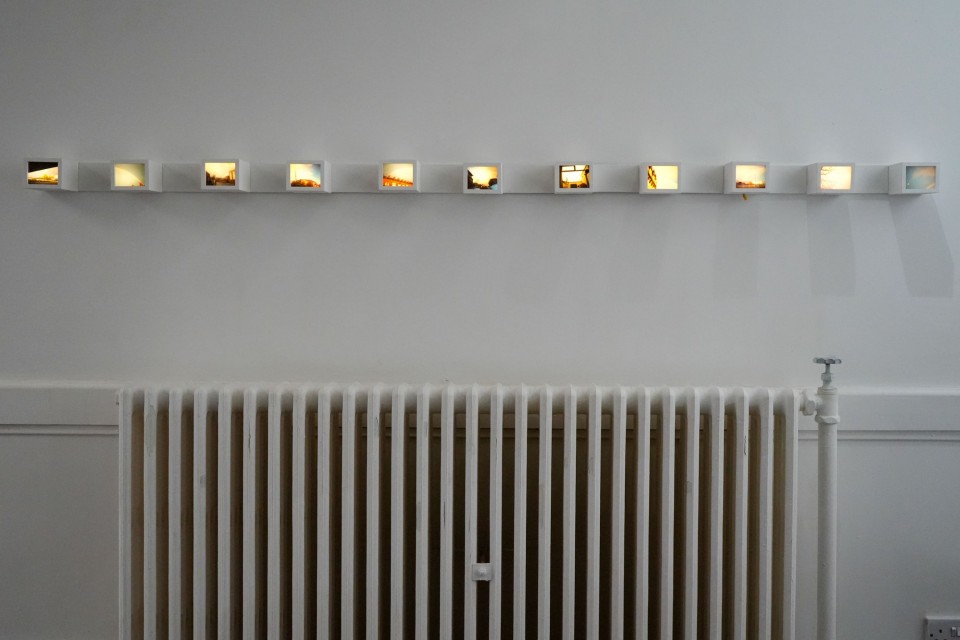 Deirdre McKenna : Mundane again, again…, 2023, installation view. Image : Catherine Devlin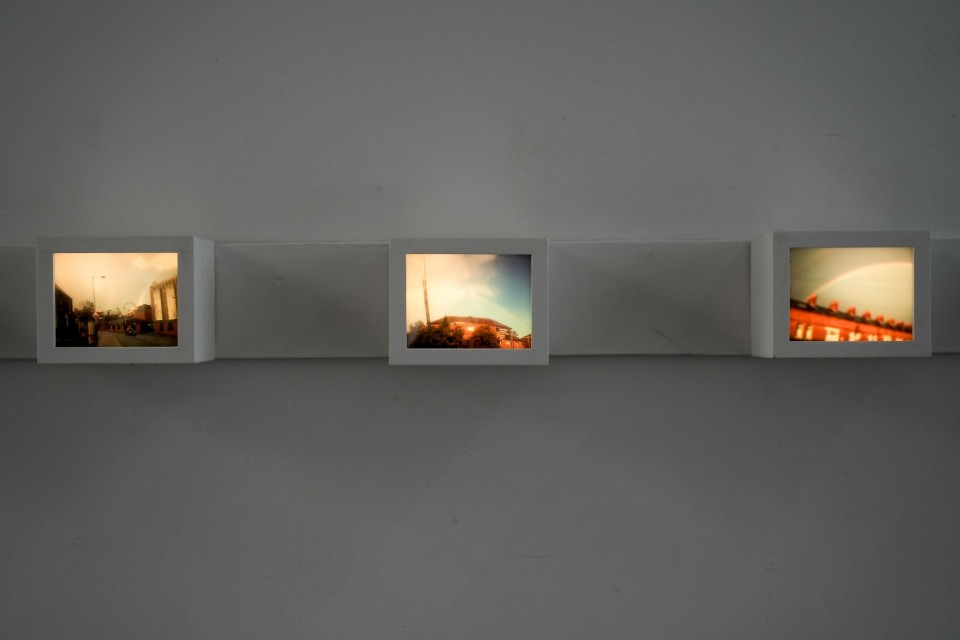 Deirdre McKenna : Mundane again, again…, 2023, installation view. Image : Catherine Devlin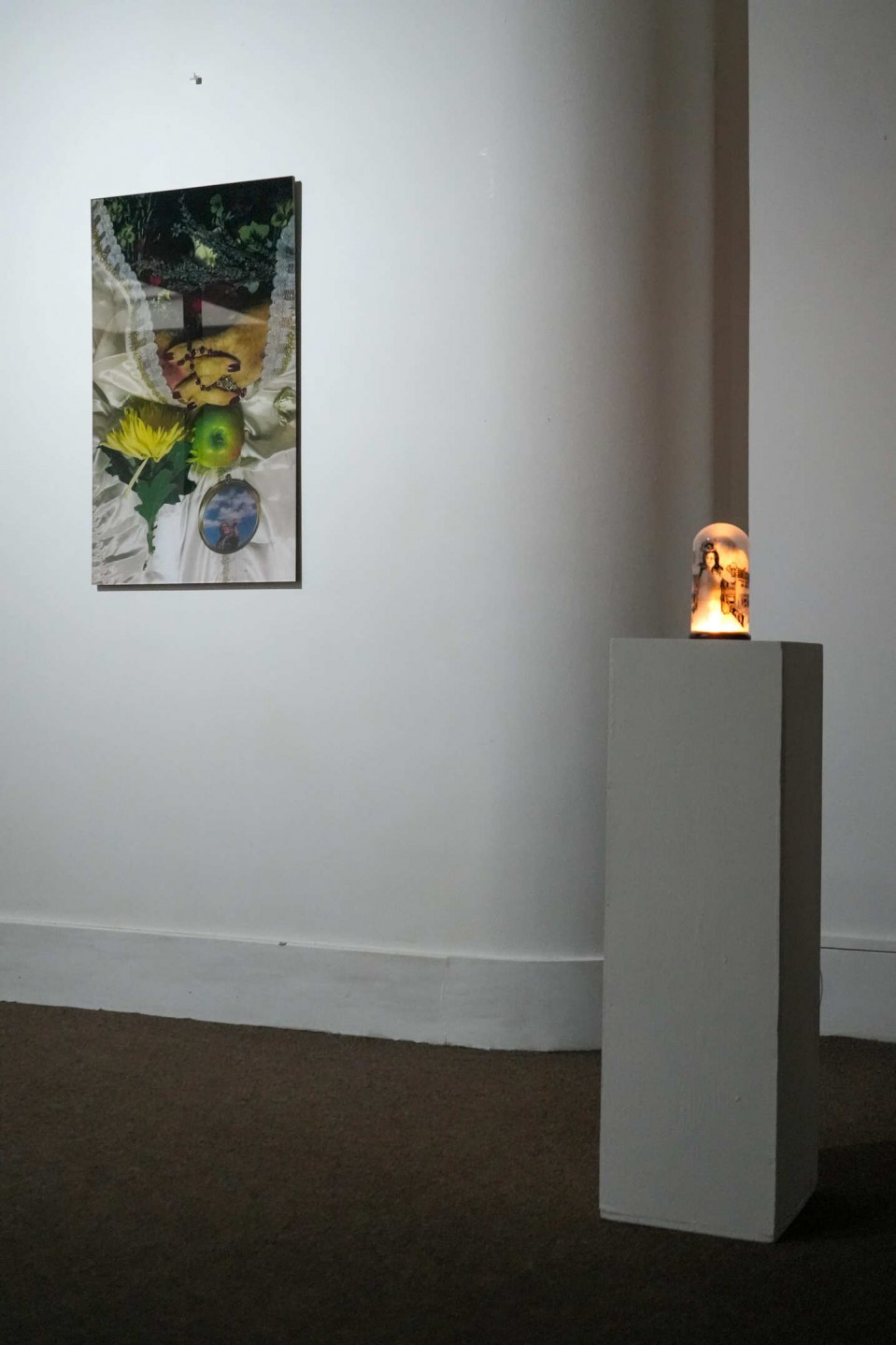 Deirdre McKenna : Mundane again, again…, 2023, installation view. Image : Catherine Devlin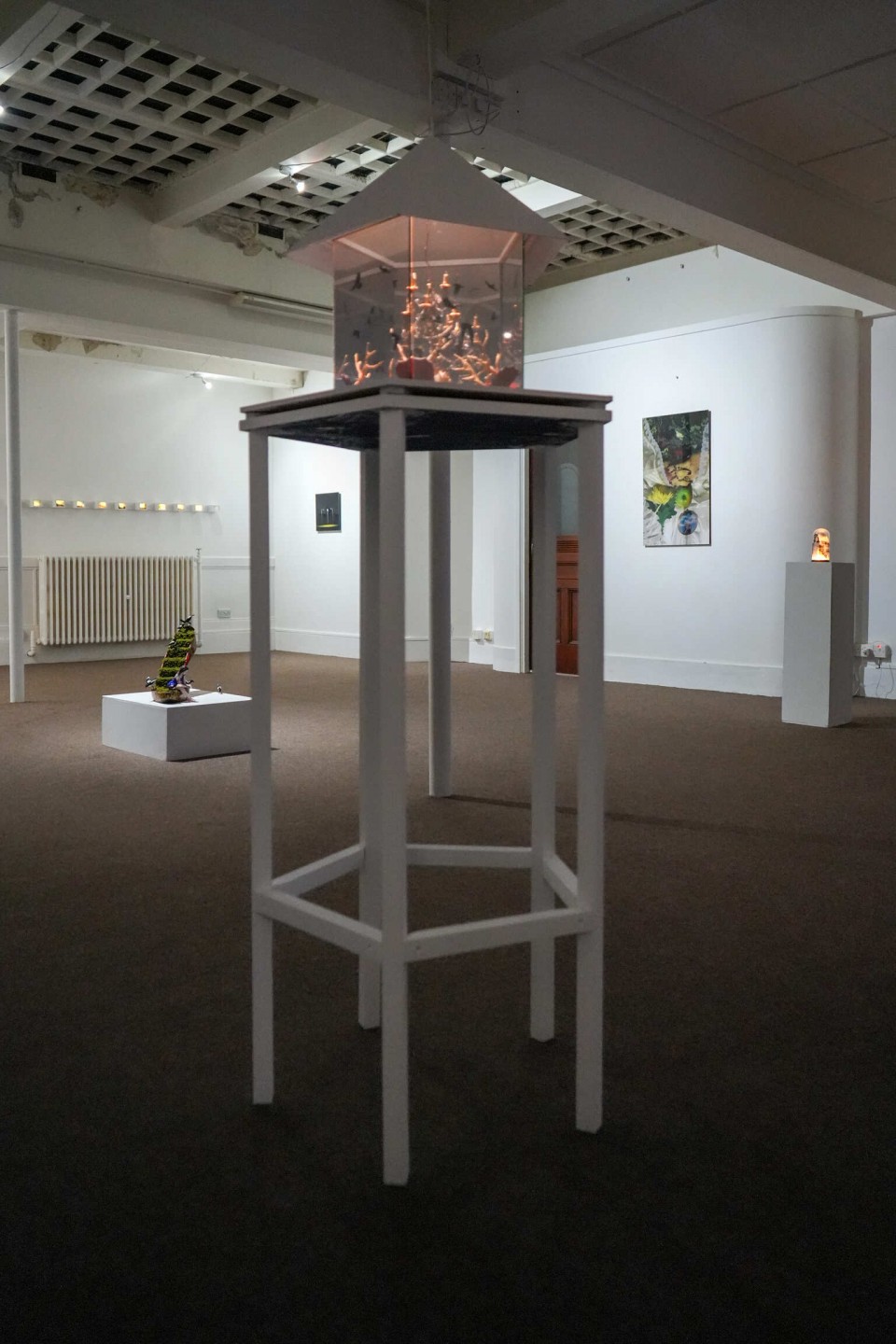 Deirdre McKenna : salad curse, 2023, installation view. Image : Catherine Devlin