Opening hours
Tues- Fri 12am-5pm, Sat 11am-3pm

Opening
Thursday, 03 May, 6 - 9pm
Deprived / Pozbawieni
Polish Cultural Week 2012
Yael Bartana, Artur Zmijewski, curated by Monika Szewczyk
Ends 19 May 2012
This video project explores the often difficult Polish-Jewish relations which are determined by common historical experiences, a state of co-existence between tolerance and the inability of a shared citizenship. Both films by the Israeli video artist Yael Bartana and the Polish filmmaker and photographer Artur Zmijewski show common stereotypes of anti-Polish attitudes among Jews and anti-Semitic resentments among Poles.
They emphasise an emptiness and a lack of something, both sides were deprived of: deprived of homes and homeland and also deprived of basic experiences of living and being together.
Both artist are widely acclaimed internationally and have represented Poland at the Venice Biennale, Artur Zmijewski in 2005 and Yael Bartana in 2011, the first time a non-Polish national has represented Poland.

This project is part of the VI Polish Cultural Week.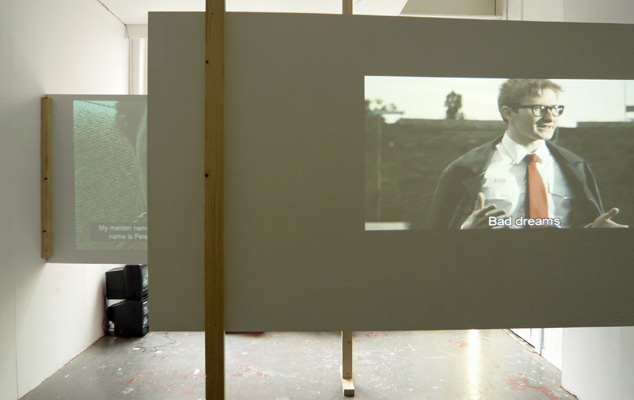 Installation view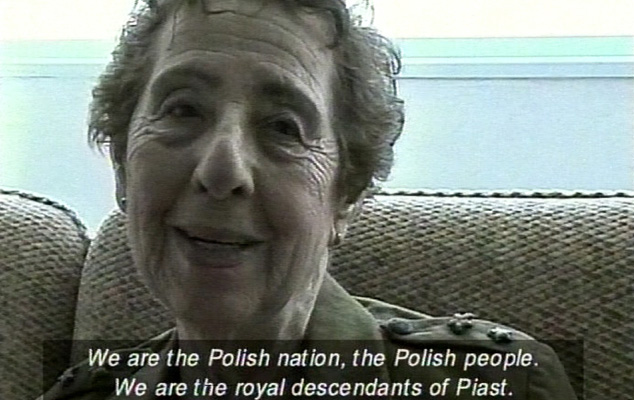 Image: Artur Zmijewski: 'Our songbook' (Nasz spiewnik)
From the collection of Galeria Arsenal, Bialystok and Podlaska Zacheta Sztuk Pieknych.
'Our songbook' is a film about problems with individual memory and the gradual degeneration of collective memory. During his stay in Tel Aviv, Zmijewski contacted a number of Polish Jews who had left Poland – the land of their ancestors. He asked them to recall and sing the songs of their youth. The protagonists recall all kinds of melodies: cavalry songs, pre-war pop hits, the Polish national anthem. Zmijewski shows a world that is irrevocably becoming past. Our Songbook is one of the most moving and meaningful projects of the Polish art of recent years, and one that has found a reflection in the debates on national identity and Polish-Jewish history.
See the film on the Filmoteka of the Museum of Modern Art in Warsaw.


Yael Bartana: 'Nightmares' (Mary koszmary), 10'27'', 2007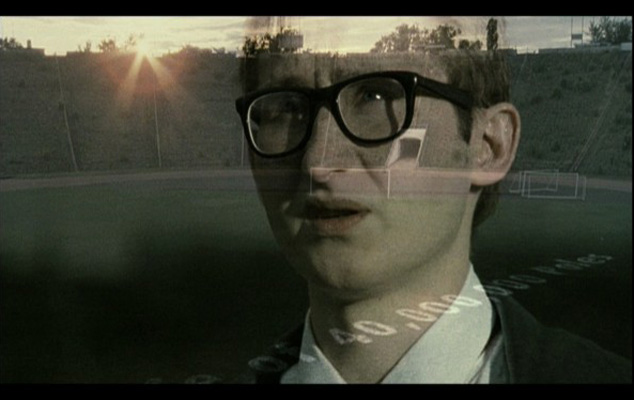 Image: Yael Bartana: 'Nightmares' (Mary koszmary)
From the collection of Museum of Modern Art, Warsaw.
'Nightmares' (Mary koszmary) is the first film in the trilogy '…and Europe will be stunned' and explores a complicated set of social and political relationships among Jews, Poles and other Europeans in the age of globalisation. A young Polish activist, founder and chief editor of Krytyka Polityczna magazine and leader of the Jewish Renaissance Movement in Poland (JRMiP), played here by Sławomir Sierakowski, delivers a speech in the abandoned National Stadium in Warsaw. He urges three million Jews to come back to Poland. Using the structure and sensibility of a World War II propaganda film, 'Nightmares' addresses contemporary anti-Semitism and xenophobia in Poland, the longing for the Jewish past among liberal Polish intellectuals and the Zionist dream of return to Israel. The other films in Yael Bartana's trilogy '…and Europe will be stunned' are Mur i wieża (Wall and Tower), 2009 and Zamach (Assassination), 2011.
See the film on the Filmoteka of the Museum of Modern Art in Warsaw'.