Opening hours
Window viewing, 10am-11pm
Opening
Late Night Art 06 June 2013, 6-9pm
Fantastic Voyage
Part of Belfast Photo Festival
Sara O'Gorman
Ends 22 June 2013
This new work by Sara O'Gorman explores dystopian themes and some of the kitsch qualities from Sci-Fi and horror movies of the 1950's and 60's. The images will combine holiday photographs from that era and large scale or resized animals, insects and plants, reminiscent of B movie monsters.
Each of the 35mm slide images projected have been sourced from eBay or bought second-hand. The central attraction of using found images is to exploit their potent ability to infer a narrative specifically because of their uncertain provenance.
By creating a composite of cropped and re-photographed images, this work brings two narratives together, compelling the viewer to construct a third new understanding of the double images. Viewed from outside the gallery, stripes of red and cyan gels on the windows will make it possible to see one image over the other depending on which gel the viewer looks through.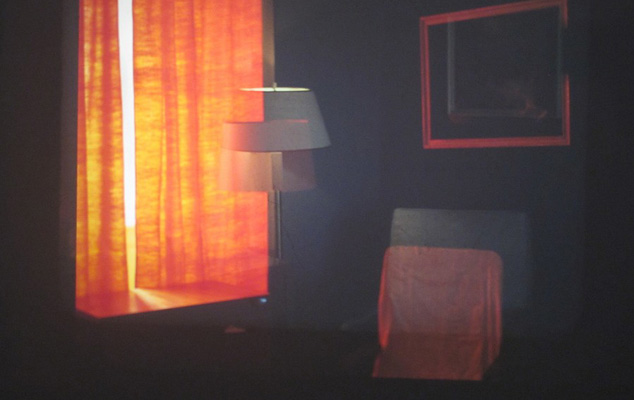 Found image.
Sara O'Gorman lives and works in Belfast, Northern Ireland. She received her Masters in Fine Art from the University of Ulster in 2012. O'Gorman has been a co-director at Catalyst Arts, Belfast until 2009 and a board member at Queen Street Studios, Belfast until 2010. In 2012 Gail Prentice (Arts officer for North Down Borough Council and administrator for Flax Art Studios) selected her MFA degree show work to be featured on MAstars on Axisweb. Recent selected exhibitions include Nocturama, Golden Thread Gallery, Belfast; After the Future, EVA International – Biennial of visual art, Limerick; Afterwardsness, Studio Nine, Wexford and bold articles, Queen Street Studios, Belfast.

For more information about the Belfast Photo Festival click here.