Freelands Symposium 2022
The symposium in Belfast brings together artists and staff from the four partner organisations of the Freelands Artist Programme: Site Gallery, Sheffield, England; g39, Cardiff, Wales; Talbot Rice Gallery, Edinburgh, Scotland; PS², Belfast, Northern Ireland and the Freelands Foundation, London
Jane Butler, Mitch Conlon, Thomas Wells (Array Collective), John D'Arcy, Anne-Marie Dillon, Michele Horrigan, Dermot Hughes, Sandra Johnston, Jan Uprichard, Jasmin Märker
Ends 16 September 2022
The Freelands Artist Programme brings together artists and staff from the 4 participating organisations in an annual symposium. This year it will take place in Belfast, and we are super excited about this.
In 2021, the symposium was held in Cardiff with g39 which hosted the event, the year before the gathering happened virtually in the cloud of Zoom for Covid reasons, and in 2019 everyone met up in Sheffield at Site Gallery.

The 2022 symposium brings together artists and staff from across the Freelands Artist Programme (FAP) and is being co-hosted with PS² in Belfast. We are expecting around sixty artists and staff in attendance and the symposium is being shaped in a way that fosters a relaxed and sociable atmosphere. It is a rare chance to bring everybody together to discover what is possible when we are connected. All sessions and shared meals will be opt-in. There will be artist talks, workshops, guided walks and several opportunities to meet and get to know artists from other cohorts and cities.

City as Material
The theme of the 2022 symposium is 'City as Material'. Given the explosive pace and global scale of change we are currently experiencing — from economic inequality and geopolitical instability to technological acceleration and environmental collapse — where can we find agency in our locality? This symposium emphasises the importance of place to discover the relationships between spaces and artistic practice. This year Belfast itself takes centre stage as we hear from citizens across the city and beyond on their various approaches, stories, beliefs, fears, pasts and hopes for the future. How does the city inform artists? And how do artists inform the city?
In spaces across Belfast which are embedded in distinct neighbourhoods, Cultúrlann in West Belfast and Vault Studios in the East, we will hear from a range of creative practitioners and explore the neighbourhoods through guided walks.

One pre-symposium event is open for the general public: a one hour night walk, guided by Jasmin Märker:
Non-human Nightlife in Belfast City- walk with Jasmin Märker
Tuesday 13 September, 8.30pm starting at PS², 11 Rosemary Street, BT1 1QA
Places are limited, so please sign up at the link below.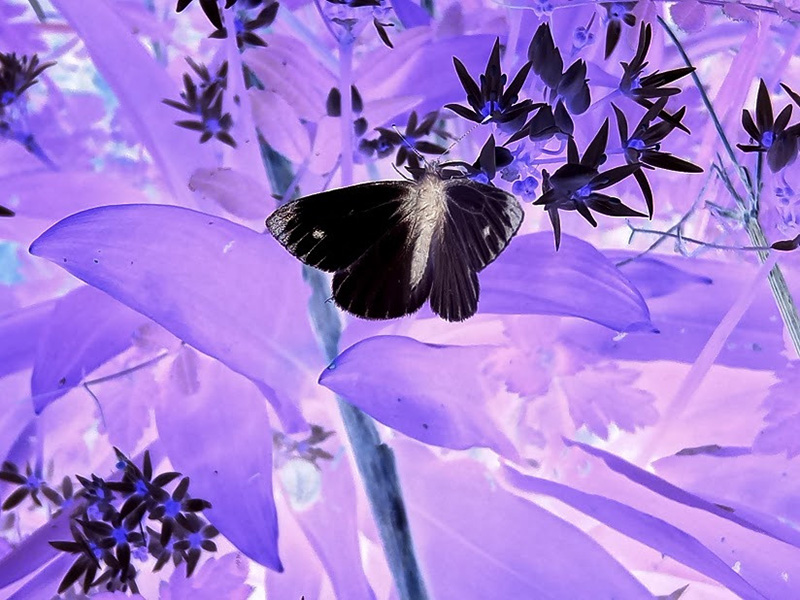 Jasmin Märker: Non-human Nightlife in Belfast City
Plants, fungi and animals may be out of our sight after sun set, but as for us, for many non-humans the party just gets started. This walk, guided by Jasmin Märker explores the bustling nightlife of non-humans and some of the features that allow them to navigate through ambient darkness. With heightened senses and gadgets we will discover life usually hidden to us.
Please prebook via Eventbrite

Jasmin Märker works at the cross-section of bio-art and environmental art. She employs 'foraging' as a research strategy - both literally and metaphorically. The non-humans she encounters through her drifting patterns dictate her continued contextual explorations and image-making.
Her work challenges how we classify and divide things - into human/ non-human, species and territories - and through the lens of ecology. It addresses how these mental divisions cause real-life problems - such as the divisions of land and species creating reductive and harmful agricultural processes. As well as preventing us to solve problems by not allowing us to see them as a whole. Jasmin's practice incorporates diverse media and processes such as sculptural installation, chromatography, collaging of organic matter - but always involves mark-making with organisms and life processes. It resembles contemporary landscape 'painting' that uncovers the unseen - as well as a form of 'mapping' - that seeks to reorder existing hierarchies and classifications.
Jasmin Märker a recent alumni of the Freeland's Artist Programme.


Locations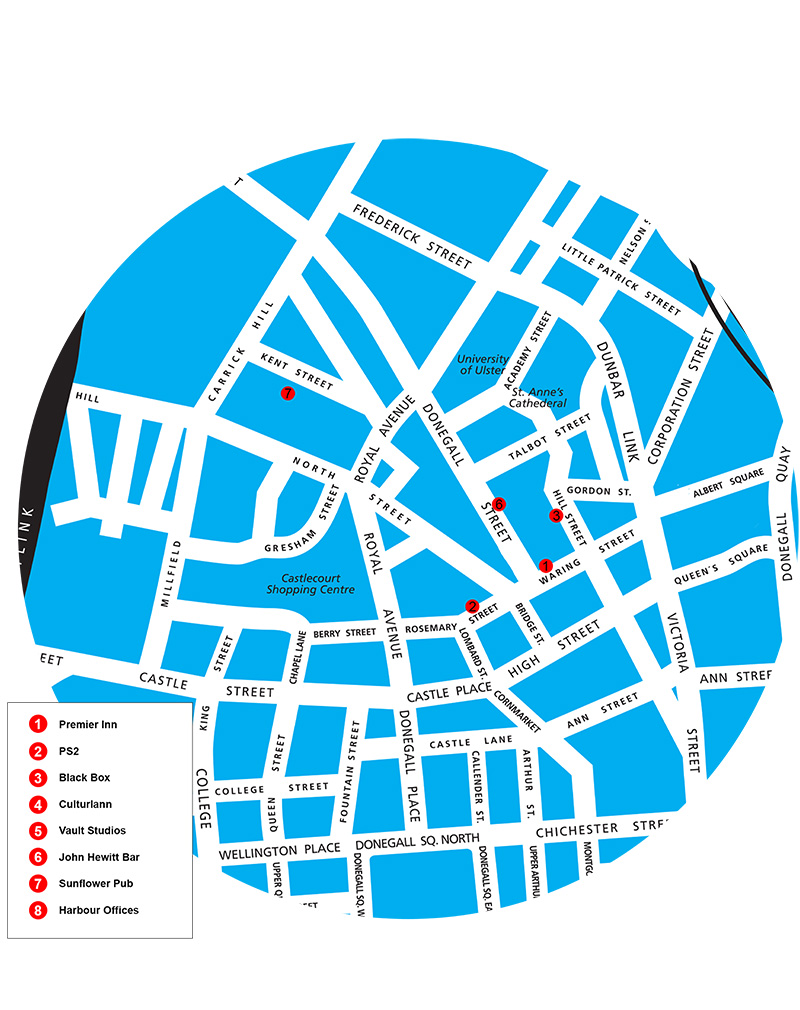 Symposium
Guest speakers / themed waking tour guides
Jane Butler, Mitch Conlon, Thomas Wells (Array Collective)
John D'Arcy
Anne-Marie Dillon
Michele Horrigan
Dermot Hughes
Sandra Johnston
Jan Uprichard


Venues
Cultúrlann McAdam Ó Fiaich
Vault Artist Studios
The Black Box


See overall location map

The Programme is an initiative funded by the Freelands Foundation that supports creative and professional development for emerging artists based in Northern Ireland, and fosters long term relationships and collaborations between artists and arts organisations.

The Freelands Artist Programme was created to build and strengthen professional arts practice outside of London and support and enhance collaboration between 80 emerging artists and four arts organisations from across the UK. As with all the Foundation's initiatives to date, the programme was established following extensive research into the current landscape of post-university support for emerging artists in the UK.
Alongside PS², Belfast, Northern Ireland, Site Gallery in Sheffield, England; g39 in Cardiff, Wales, and Talbot Rice Gallery in Edinburgh, Scotland, were selected to participate in this 5 year long Programme [2018-2023].
Objectives
The programme has three core objectives:
1. Supporting emerging artists in their creative and professional development, and bolstering their local networks with other artists and arts professionals.
2. Supporting regional arts organisations in their collaboration with artists, developing best-practice approaches to engaging with artists, creating new public engagement programmes and enabling the overall development of arts ecosystems.
3. Sustaining and strengthening arts ecosystems by attracting, developing and retaining talent – both artists and arts sector professionals – across the UK.