Gallery Of Shame
Jane Anderson
Ends 22 April 2006
Gallery of Shame uses the project space and its outside surrounding environment. Elements of social order and disorder are portrayed, reflecting on the urban existence of both animal and human, with a focus on aspects of society that are often overlooked in the age of digital technology.

Reflection on the urban existence of human and animal.
With no 'signature style', Jane Anderson uses drawing, video, painting and sculpture to highlight the humour in cultural misunderstandings and everyday humiliations.
Gallery of Shame is the first in a series of projects about URBAN-NATURE. It investigates the appearance and form of nature in an urban context and their relationship and interdependence.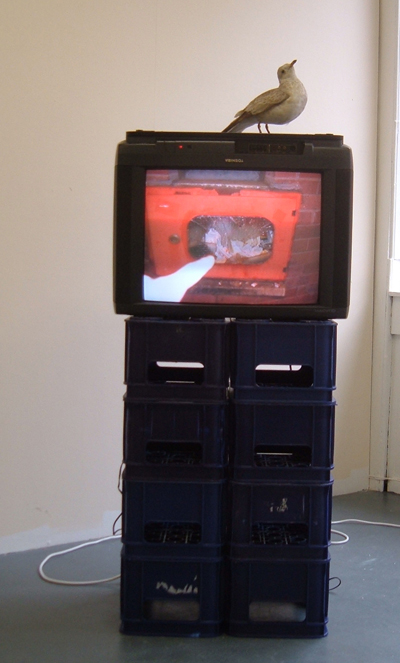 Installation view