Opening
Thursday,18 April, 6-8pm

Opening hours
Tues-Sat 12-4pm (Closed Friday 19 April)

Everything must go
Liliane Puthod
Ends 04 May 2019
EVERYTHING MUST GO reworks a term used by stores that are going out of business into a philosophical maxim. Emphasising the shift between the resistance of forms and the dematerialisation of contents, this exhibition questions our relationship to consumerism, temporality and objecthood.
Everything must go will be located in three major sites within Belfast City through the duration of the exhibition, including two large scale advertisement billboards on Divis Street (from 8 until 21 of April) and Corporation Street (from 22 April until 5 May) as well as in the gallery space of PS² (located now in a vacant shop in Spencer House on Royal Avenue).
Drawing on the site of PS² and its several past occupying businesses, the exhibition title builds up an ambivalent meaning between processes of liquidation, relocation and states of urge and desire as part of our current economic system of values.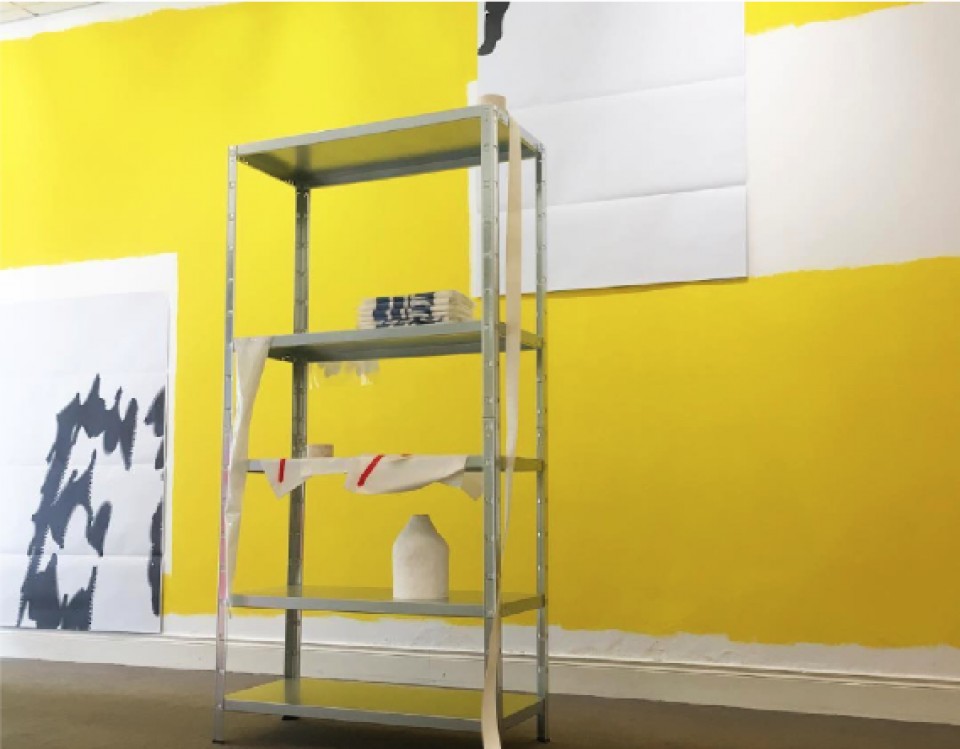 Installation view. Photo: Catherine Devlin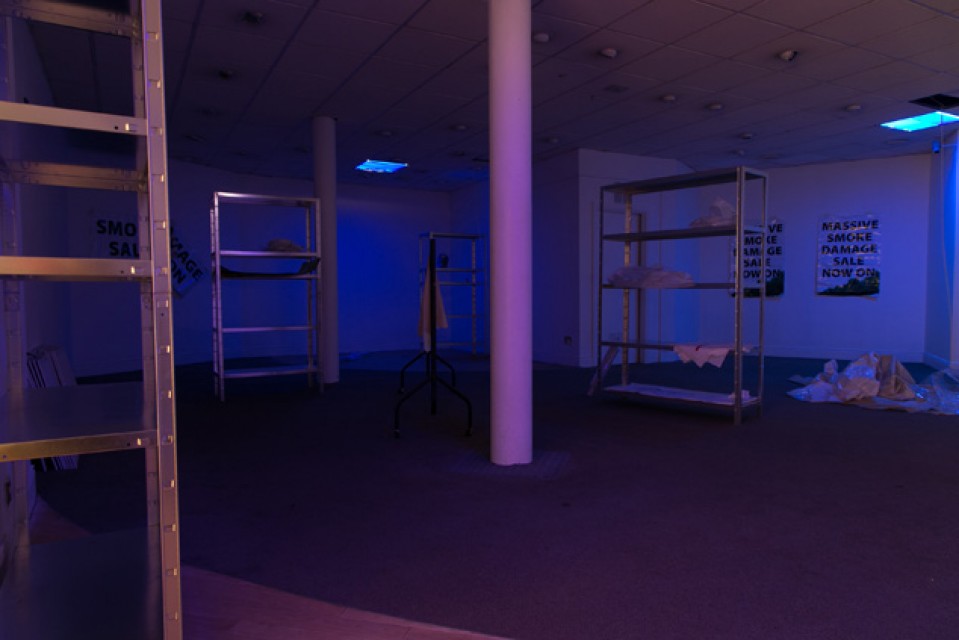 Installation view. Photo: Catherine Devlin

Liliane Puthod is French artist based in Dublin. Her work focuses around sculptural research into commodity fetishism, consumerism and industrial forms of production in a globalised world. Dealing with notions of multiplicity and flux within an object or image as it relates to serial production, Puthod's work draws from the paradoxical relationship between forms and the material they are made of. Recent exhibitions include solo shows display only at Berlin Opticians Gallery, Dublin, The _____ Showroom of Lilian Cashman at Mermaid Arts Centre, Bray, Symbol Symbol Symbol at Eight Gallery, Dublin and group show The existence of flamethrowers in your street, at 126 Gallery - Galway.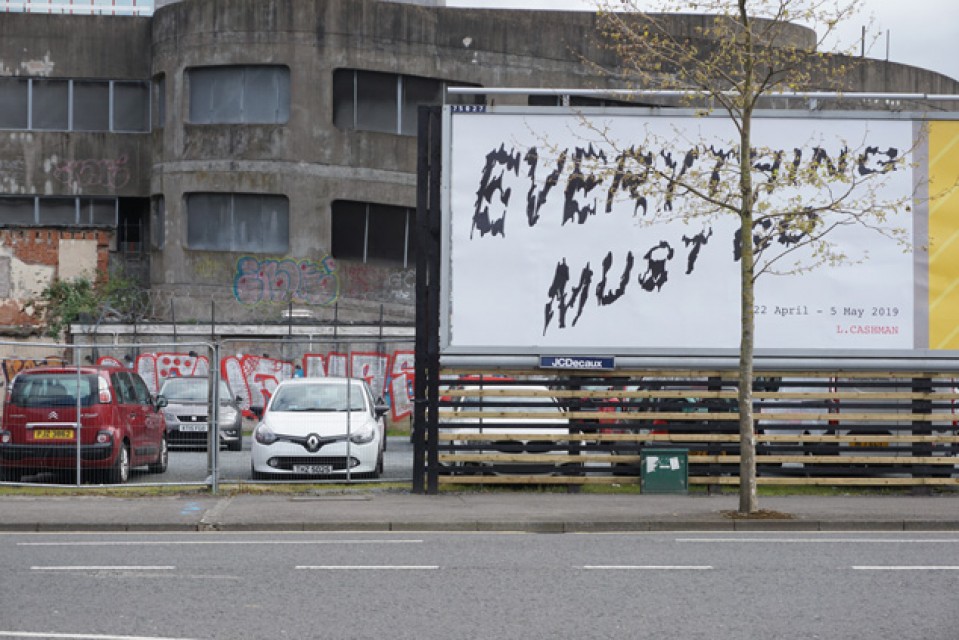 Outdoor billboard project- Corporation Street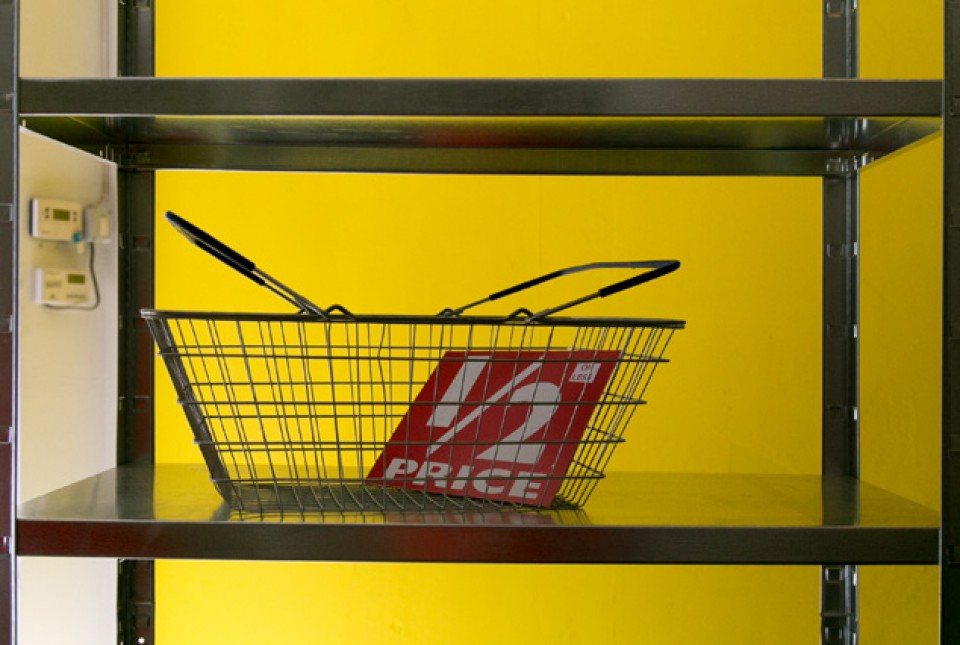 Image: modified brand clothing label Mirage found at PS². Photo: Catherine Devlin
The exhibition is supported by the Arts Council of Ireland-Visual Arts