Opening
07 Sept (late Night Art 6-9pm)


07 - 21 sept - Engagement phase
(Artist contact hours 12-4 Tuesday-Friday)


21 Sept - Display Phase



Closing
30 September


Opening times
Tues-Sat 12-5pm
Living But A Day
Installation, performance and printed works by Chloe Austin, curated by Jen Alexander
Chloe Austin, curated by Jen Alexander
Ends 30 September 2023
"Ephemera are the remains that are often embedded in queer acts, in both stories we tell one another and communicative gestures."
José Esteban Muñoz
We are delighted to present Living but a Day, a collaborative project between visual artist Chloe Austin and curator Jennifer Alexander. The exhibition explores ephemerality as a process that encourages room for intimate and physical engagements with archival material that has progressed queer and feminist expression on the island of Ireland.
Living but a Day will consist of new text-based installation work by Austin while engaging with the public to construct different meanings of ephemera as evidence. Gathering archival material held by HERe NI and LGBTQIA+ NI Heritage Project, copies of Women's News Magazine (founded in 1984 by Women's News Collective) will be re-imagined, examining how creative research in the archive challenges queer and feminist histories that are linked to a typographic and material trace. Focusing on ideas of ephemerality and embodied acts of remembering, Austin aspires to create work that combines the past and the present in an active dialogue.
For the first two weeks of the exhibition, the space will open to the public and invite participants to engage with the printed ephemera and explore the 'performative utterance' through methods of re- speaking and repetition of the material. The experience of this re-speaking observes more than just words: history, emotion, and knowledge are transferred through the act of repetition. This collaborative way of working encourages intimate and bodily encounters with the archive and will inform the artwork produced on-site by Austin using various print processes. Each artwork produced by this return to the archives establishes a practice concerned with the ephemeral, performative, and corporeal. This approach offers a collaboration between the artist-researcher and participant in the co-creation of the finished artwork.
The results of these engagements with the public to articulate queer and feminist pasts will be on display from the 21 st of September. Additionally, a spoken word performance centred on readings of and responses to the fragments of Sappho will be held to commemorate the exhibition.
'Living but a Day' is part of a Ph.D. research project by Chloe Austin at Ulster University. This project was made possible through the support of HERe NI and LGBTQIA+ NI Heritage Project.
About the Artist
Chloe Austin (she/her) is an interdisciplinary artist working with text and video installation. She is currently a PhD Researcher at Belfast School of Art, Ulster University. Chloe completed her MFA at BSOA in 2020, after receiving her BA in Fine Art and Design at Crawford College in Cork in 2017. She is a studio member of Flax Arts Studios. Chloe's work has been exhibited and published throughout Ireland and the UK. Her current practice takes performative approaches to archival material and typographic history, examining how text-based communication has influenced queer expression. Chloe is a recipient of the Agility Award from The Arts Council of Ireland (2022), ACNI: Individuals Emergency Resilience Programme and the 126 Gallery Micro-Grant Programme (2021). She was also awarded the Alice Berger Hammerschlag Award from Belfast School of Art (2018) and the Cork Film Centre Exhibition Award (2017). Her work has been exhibited by galleries such as The MAC International, CCA Derry/Londonderry, GOMA Waterford and Golden Thread Gallery.
About the Curator
Jennifer Alexander is an independent artist/curator working in Northern Ireland and is a studio member of Flax Arts Studios. Jennifer currently works at Golden Thread Gallery as the Audience Development Assistant. She is a former Co-Director of Catalyst Arts. Currently she programs and curates Belfasts smallest gallery Threshold, part of Flax Art Studios North Street and continues to co-curate for Re-Vision Performing Arts Festival which takes place annually in Belfast. Jennifer is concerned with creating exhibitions that provoke notions of process. Her research is focused around memory and how this can connect us, working with artists to create a sense of change and development from the beginning to the end of an exhibition. She is interested in examining the process of archive and collection, what this means environmentally and its impact across socio-economic sectors.
Poster design by Owen Mackle.
PS² is supported by Belfast City Council and The National Lottery through the Arts Council of Northern Ireland and project funding from Belfast City Council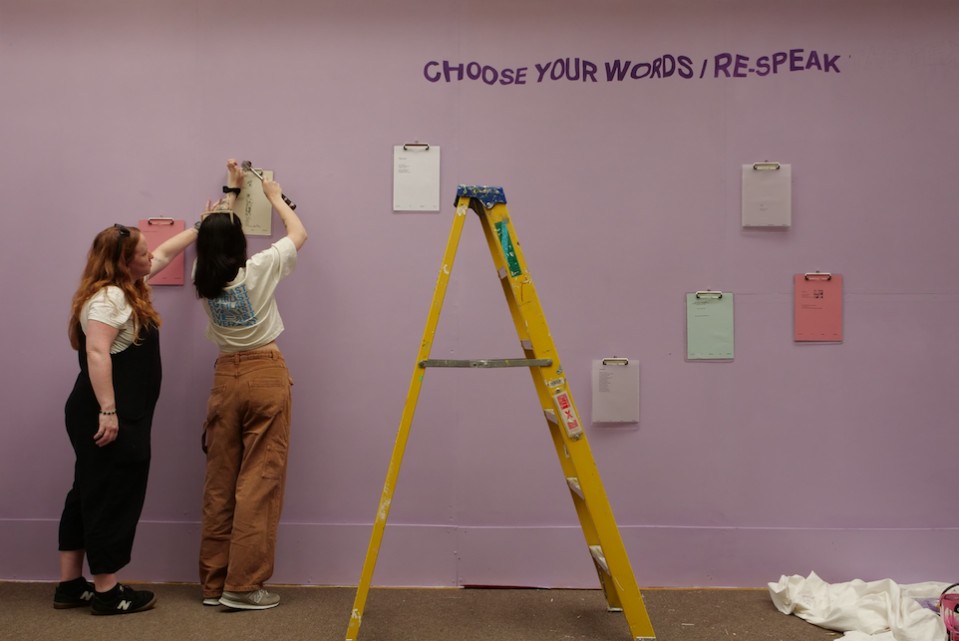 Living But A Day, Chloe Austin and Jen Alexander, 2023, exhibition set-up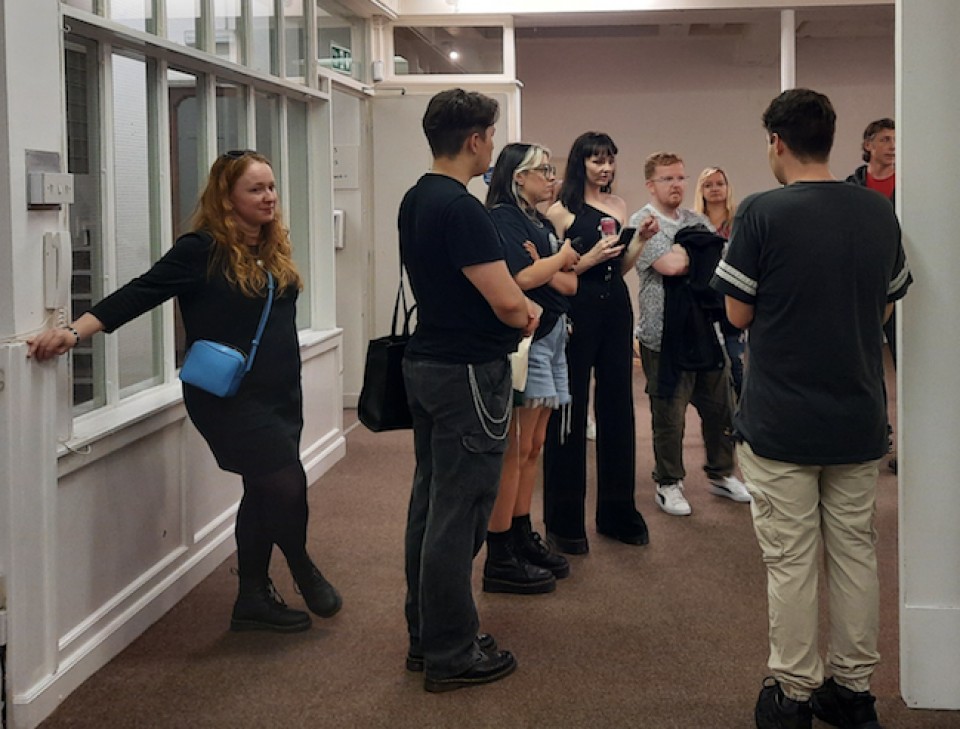 Living But A Day, Chloe Austin and Jen Alexander, 2023, Opening night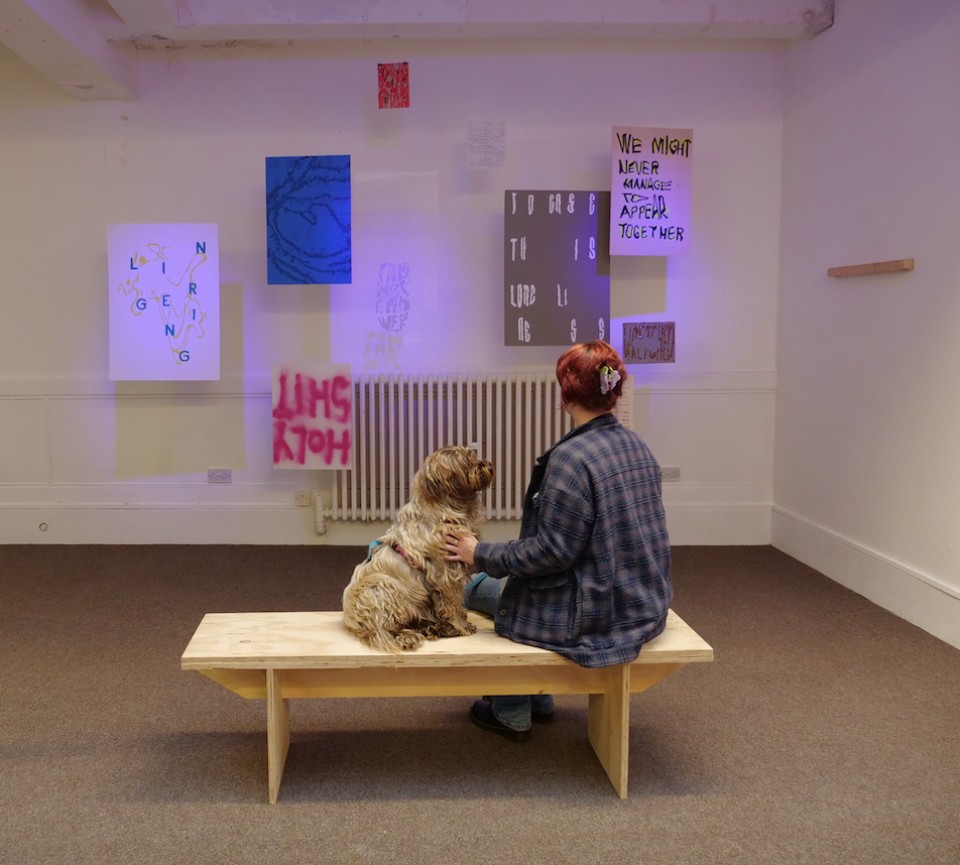 Living But A Day, Chloe Austin and Jen Alexander, 2023, Reading performance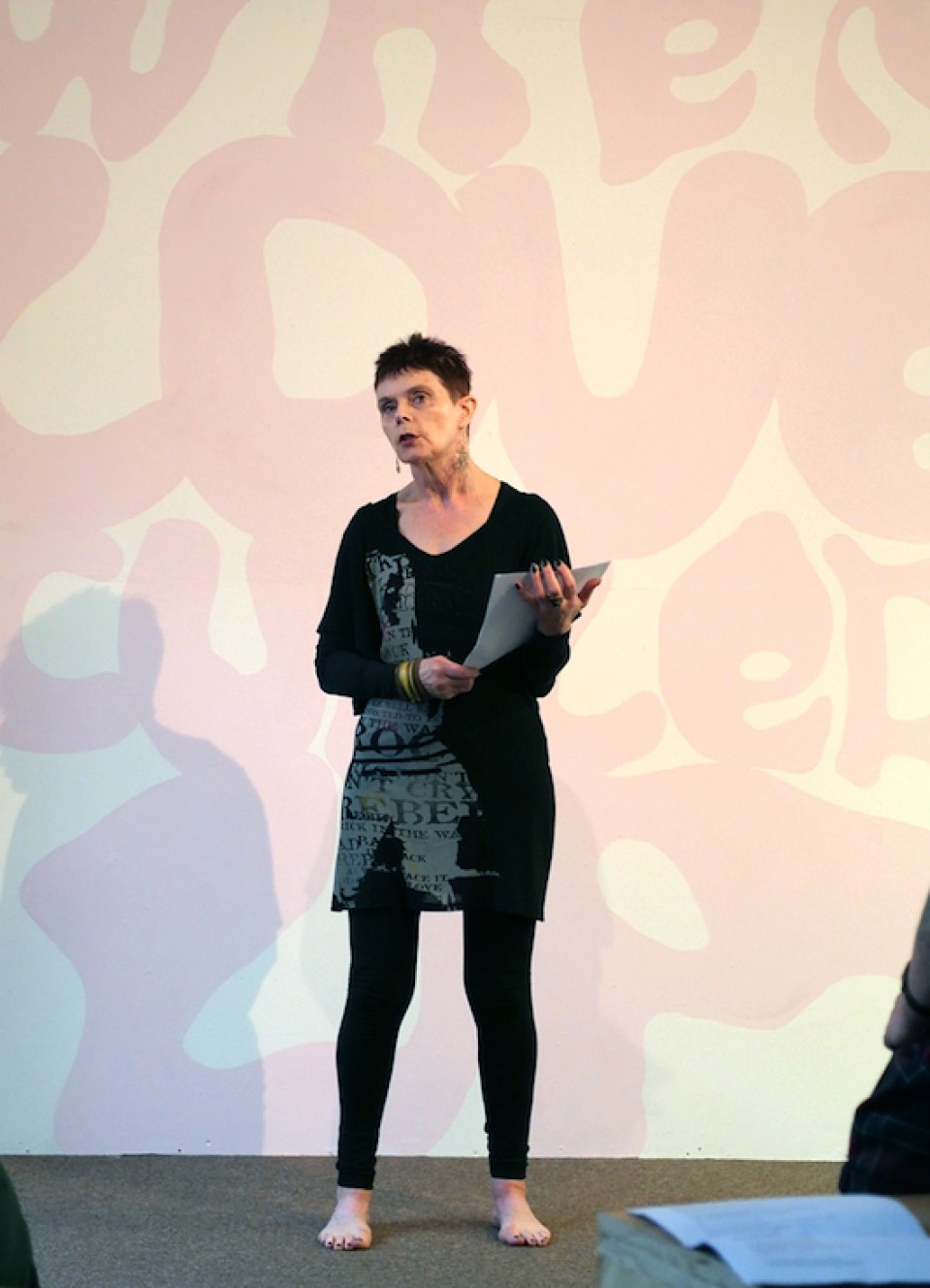 Living But A Day, Chloe Austin and Jen Alexander, 2023, Reading performance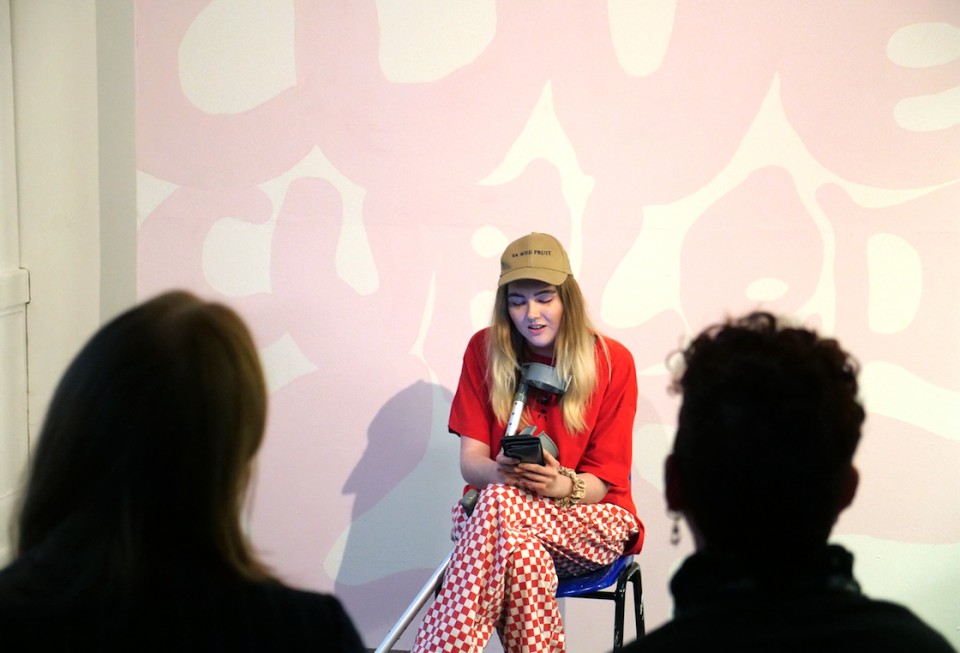 Living But A Day, Chloe Austin and Jen Alexander, 2023, Reading performance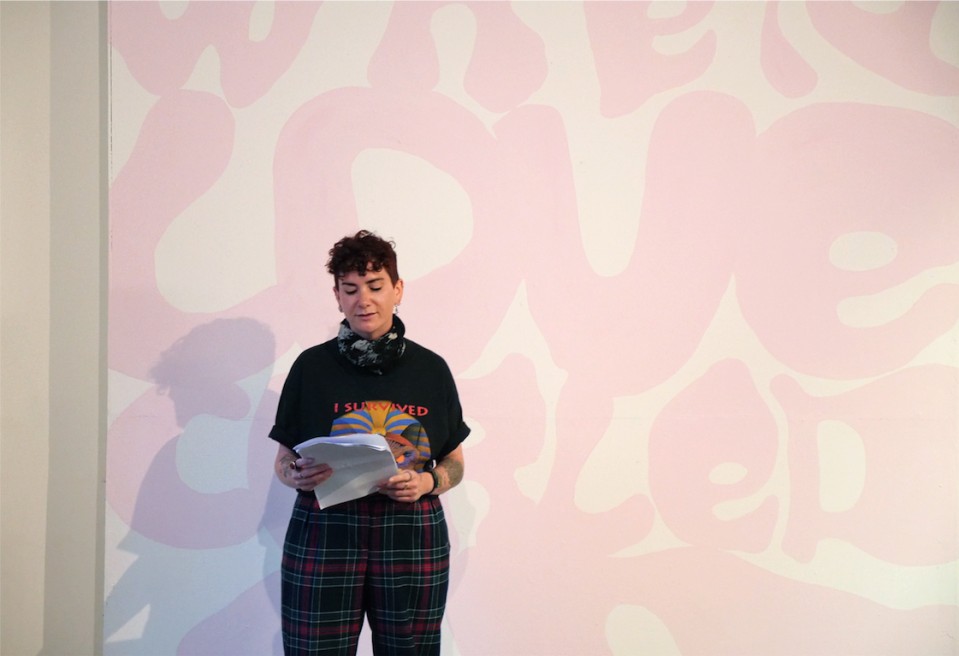 Living But A Day, Chloe Austin and Jen Alexander, 2023, Reading performance