Opening
Friday 29 November, 6-8pm
Opening times
Wed-Sat, 12-4pm +Late Night Art until 9pm 29 November 5.30pm: Michael Hanna in conversation with Alissa Kleist


Looking Backward
Michael Hanna
Ends 21 December 2019
Looking Backward is an exhibition of photography, text, painting and moving-image works by Michael Hanna that considers ideas of promised futures and the relationship between utopia and the local. The exhibition takes its title from a utopian novel written in 1888 by author and journalist Edward Bellamy. The book, which was a bestseller at the time, was written in the midst of great wealth disparity and economic and social turmoil. After over a century of sleep, the narrator awakens in his hometown of Boston in the year 2000 to find himself in a world of post-capitalist harmony. As the story progresses, he learns about the differences between the two periods and eventually recognises the faults of the nineteenth century.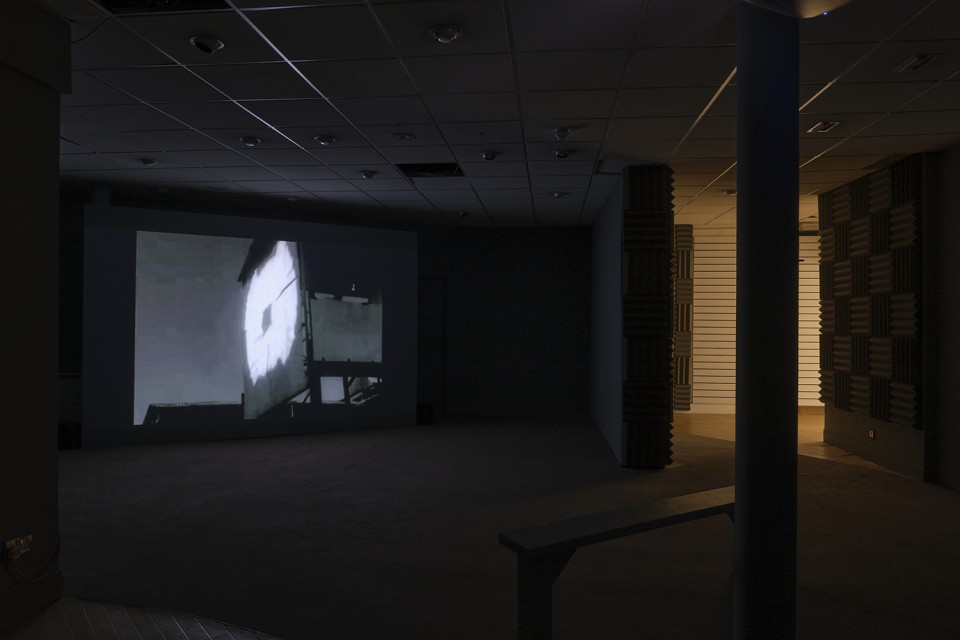 Installation view. Image: Simon Mills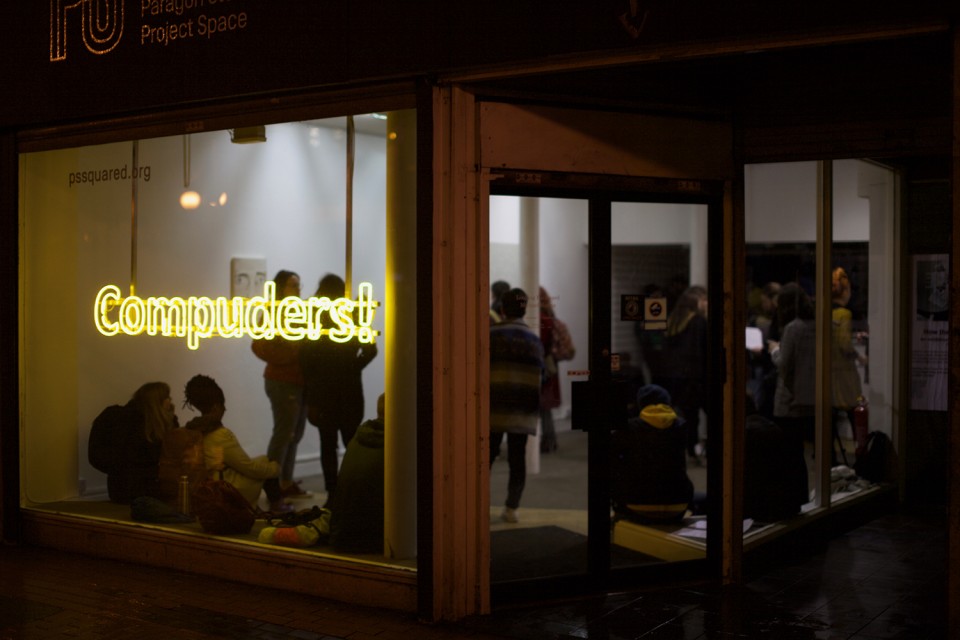 Street view. Image: Simon Mills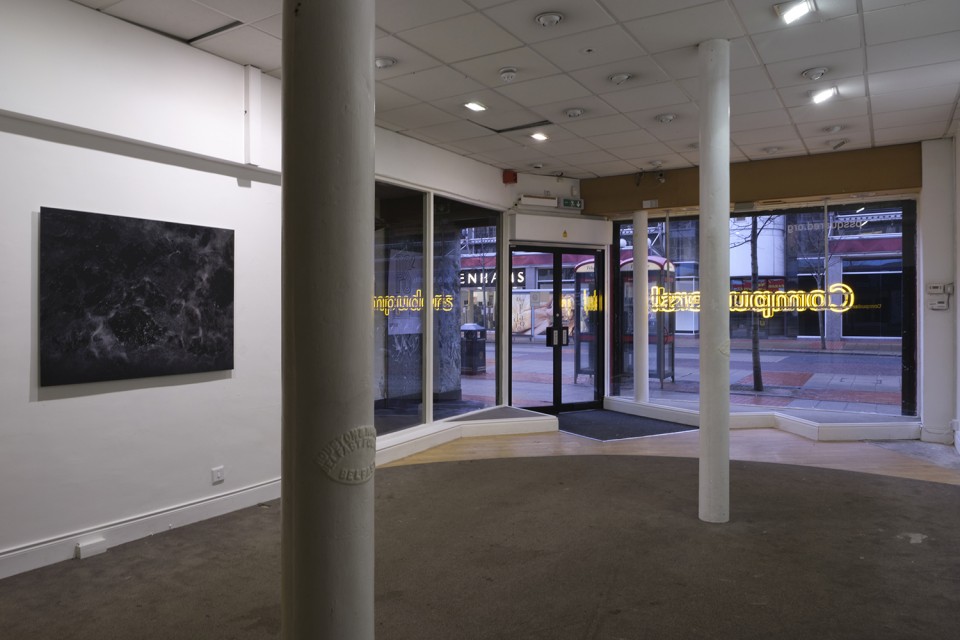 Installation view. Image: Simon Mills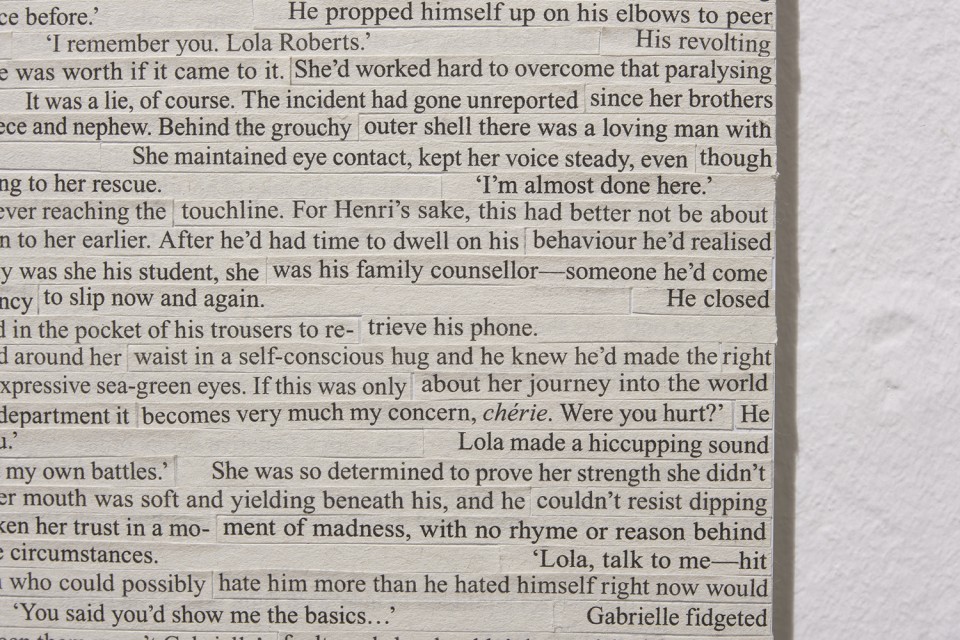 Monument VIII- detail. Image: Simon Mills
Like much utopian writing, Bellamy uses fiction to navigate his ideological world; however the vast majority of the novel concentrates on detailing its structure. In Bellamy's future, wealth is shared equally between all, and there is no hunger, poverty, political parties, advertisements, banks or money. The works in Looking Backward respond to this imagined and impossible 'future-now-past' state and some of the central themes of the novel through re-worked familiar formats, such as the neon billboard and the romantic novel, and images that employ as well as deny the inherent optimism of utopian world-making.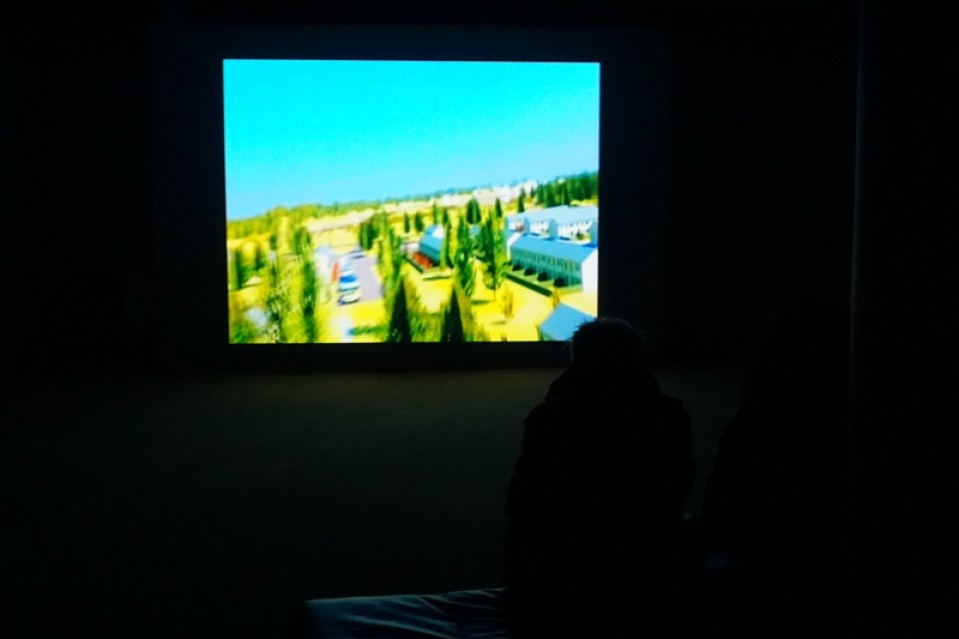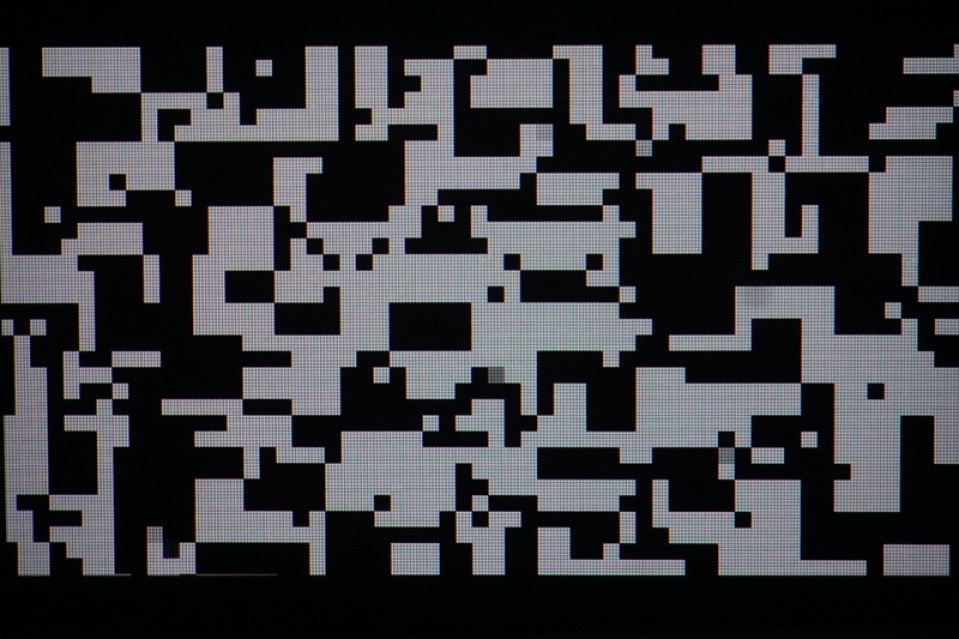 Michael Hanna is an artist based in Belfast. In his work he uses affective experience to explore connections between psychology, physicality and society. He completed a BA in Sculpture at Edinburgh College of Art in 2009 and MFA at the University of Ulster in 2012. He is co-founder of the artist-run organisation AMINI (Artists' Moving Image Northern Ireland).
He has exhibited in the UK and internationally including Rencontres Internationales at Haus der Kulturen der Welt, Berlin and Multiplicity at NURTUREart, New York. Recent solo exhibitions include Short Films about Learning at Lismore Castle Arts, and Predictable Contact at the Naughton Gallery, Belfast.
On Late Night Art HIVE will perform two pieces from their album Songs and Games and a new piece composed collectively as a response to the project by Michael Hanna.
'Songs and Games' is the first anthology album of HIVE Choir and second release on aural storytelling project Quills That Whisper.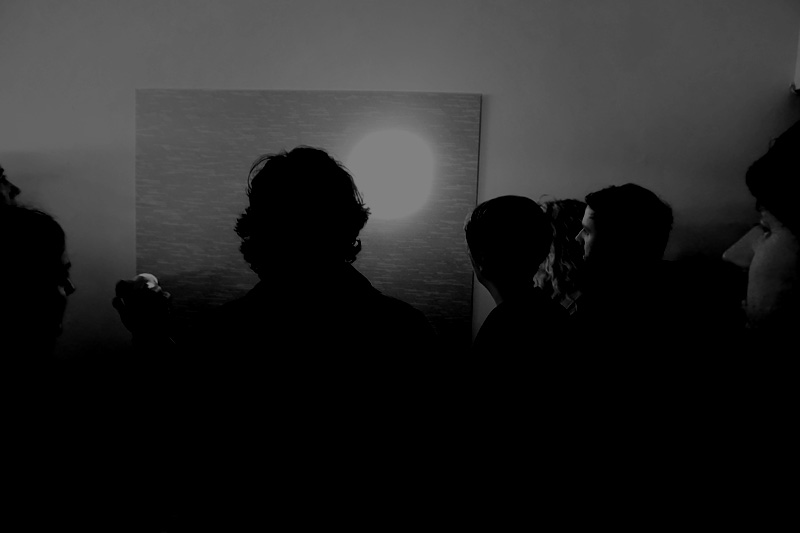 HIVE choir- performance