Opening hours

Wed- Fri 1-5pm, Sat 11am-3pm (closed 6/7 April)
Lost & Found
About collecting and collections
Maeve Henry
Ends 28 April 2012
From clocks to pencil sharpeners, paintings to post stamps, collecting is more popular than ever- at least on TV. From 'Bargain Hunt' and 'Flog It' to 'Dickinson's Real Deal' on ITV, amateur collectors and their obsession make great viewing. It might be 'cheap as chips' to start a collection, but what it needs is a good eye, knowledge, a hunter's instinct and most of all, passion.
Stacked on the mantelpiece or displayed in layers on the wall, a collection says as much about the person as it contributes to a general archive. Museums couldn't exist without donations or loans from private collectors and neither can PS².

'Lost & Found' is a project about collecting and collections, about found objects, forms of display, arrangements and re-arrangements.
The photographer Maeve Henry is a collector of kitschy things, from paintings to china, table cloths to glasses. As a daily routine, she visits second hand and charity shops to look for new items for her ever-growing collection. She archives these found treasures in detail on her blog Lost &Found and groups them together in ever new constellations in her house. Or she 'improves' trash objects, adds here and there and creates new pieces. And with most collections, the acquired objects take over; occupy the shelves, floors, surfaces and walls. One item more, a cake tray, a vase or a painting of a dog could imbalance the whole design- if not bury the occupants. What a relief then and gain for PS², if part of her hoarded objects are on public display, continuously changing, of course, during the duration of the project and most likely growing in size.

Please bring your own 'collectables' to Lost & Found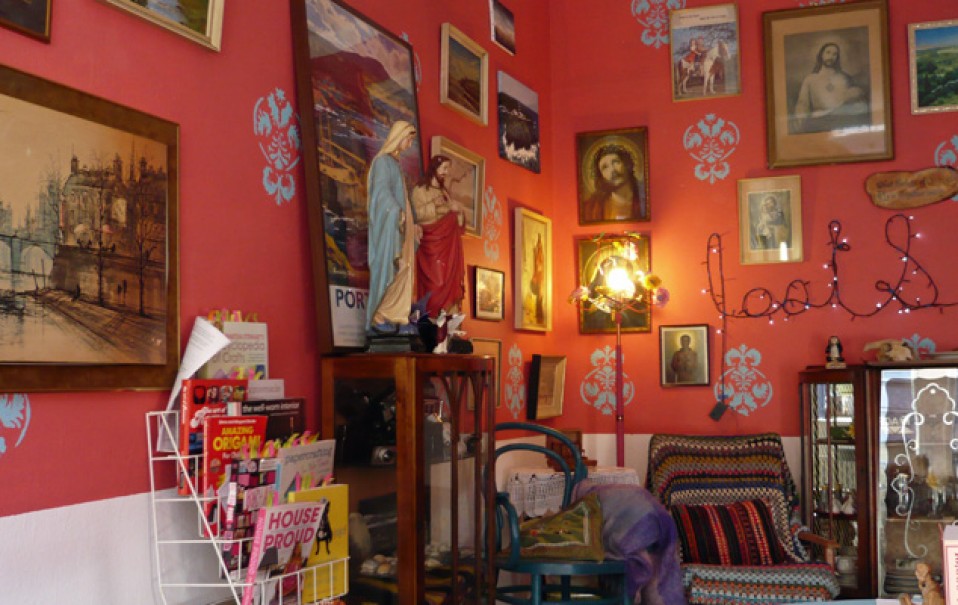 The public will be invited to add their own items to the display of found items, whether they be old photos found in the pages of a second hand book, stones and feathers picked up on walks, bird feathers...

Maeve Henry describes her intentions as follows
'I collect old, kitsch and often slightly decrepit things, things which others no longer assign much value. Whether the items have been donated to charity shops, thrown in skips or abandoned in derelict buildings, I find much more charm and intrigue in them than in the plastic, sanitised and mass-produced items that surround us every day. PS² will be transformed into a replica of an overcrowded living room, the walls all covered in 'amateur' art and religious iconography, and furnished with handmade items and things found in second hand shops and skips. The project will encourage people to consider the beauty and value that can be found in the old and the discarded.'

Open and free workshop: Saturday 21 April, all welcome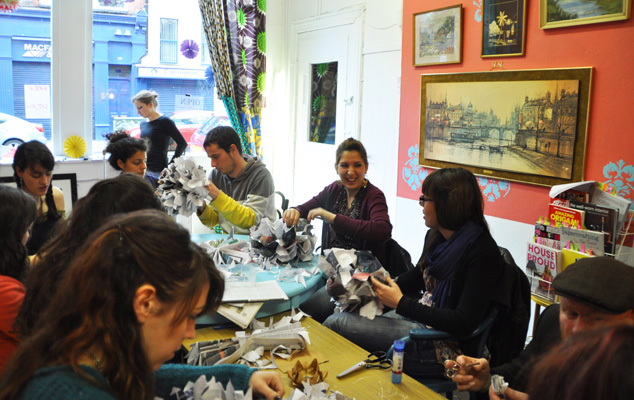 Workshop