Opening hours
Tues- Fri 1-5pm, Sat 11am- 3pm
Free drawing workshops: Saturday 5/ 12/ 19/ 26 June, 12am - 3pm
plant drawings!
A gardening and drawing project
Participants
Ends 03 July 2010
Lee's stall of perennial flowers is one of the most beautiful and surprising to visit each Friday or Saturday at St. George's Market in Belfast. In the long tradition of flower painting in art history and gardening displays like the Chelsea Flower Show, PS² will transport the market stall of bright and colourful plants into its space to create a temporary garden not just to look at, but to draw. At the start of the project we counted 151 plants and 27 varieties.
Flower painting has a long tradition in art history, used as allegorical and religious symbol, as botanical study or expressive nature portrait. From Breughel to Van Gogh, from Monet to Anya Gallaccio and Robert Mapplethorpe, there are many ways to represent flowers.
The visitors may take away a plant in exchange for a drawing or watercolour of their chosen flower and plant it into their garden, window box or a public green. PS² will keep the representation of the plant and the drawings will later be on display in St.George's Market.
The project is accompanied by free drawing workshops each Saturday in June from 12am - 3pm at PS² and Sunday, 27 June at St. George's Market, drawing material will be provided.

Free drawing workshops for all ages and talents at PS² Saturday 5 and12 June, 12am - 3pm with Beverely Cleland, Saturday 19 and 26 June, 12am - 3pm with Caragh O'Donnell.
Sunday, 27 June at St. George's Market, 11am - 3pm, part of Market Memories.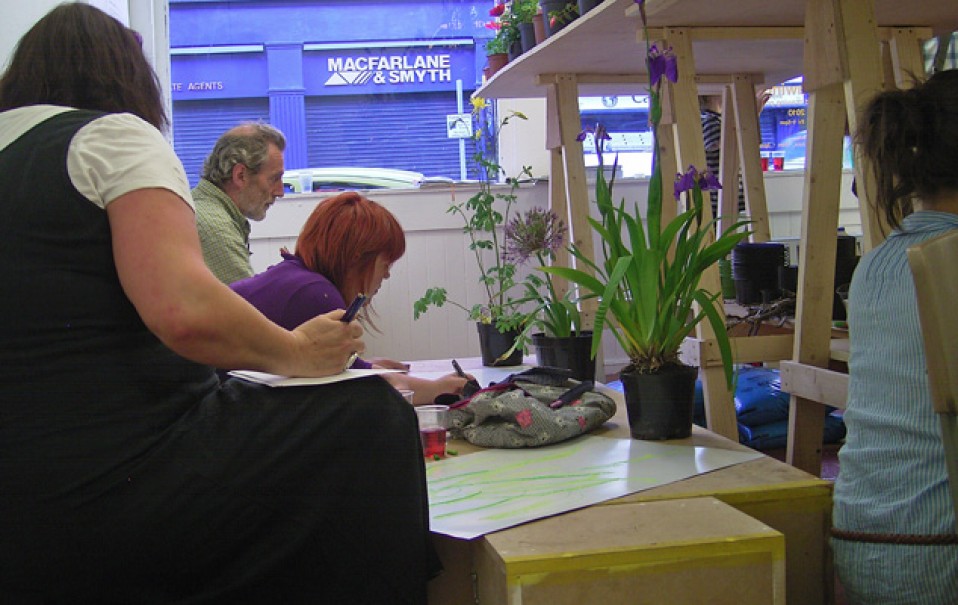 Thursday, 3 June- drawing during opening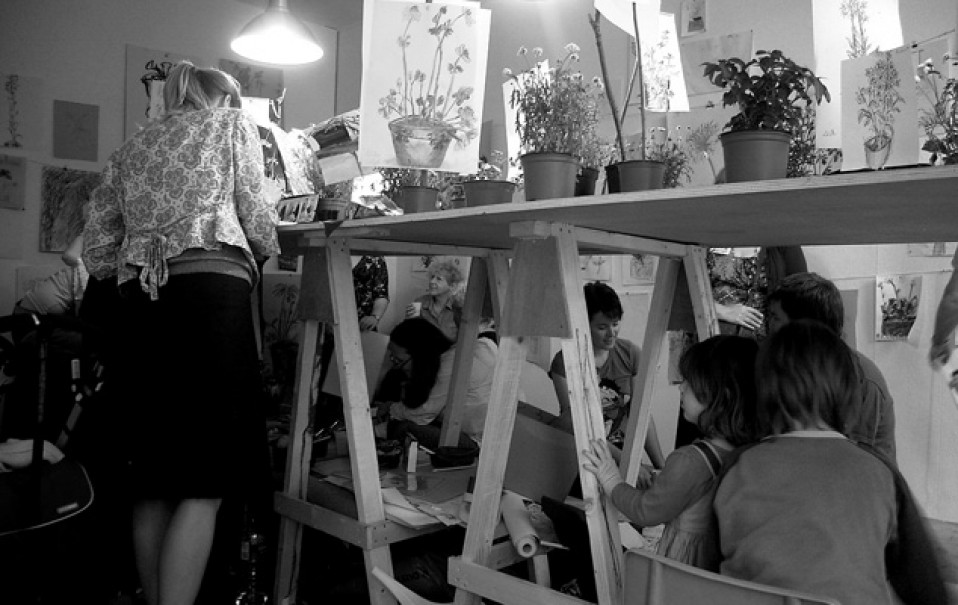 Drawing a plant
Visitors can draw as many plants as they would like, but can only take one plant home. PS² will keep the drawing or painting, cut-out, collage, video, photograph…of the plant in a non monetary exchange. This raises the question of value: how much is the plant worth, how do you balance your work and effort with that of the flower?

Give it a try!
The produced work, good or bad, representational, botanically correct or impulsive, dramatic, intuitive or transformed has to show some effort, commitment and dedication. This is of course difficult to judge. We thought, one should give it at least 30 minutes to observe, sketch, start again, get stuck, try out…

Try harder
To acquire or 'buy' a plant- or any goods- with time/ work you dedicate is difficult to measure. What is its price? As we would like 'good' and powerful drawings which equal the beauty, calm, colour, line, complexity, structure…of a plant, please take time and enjoy the process of observation and creative work. Try again if you are not satisfied. And remember: we are left with your drawing and it is seen by other visitors.

Plant the plant!
Take your flower home and plant it in your garden, window box, bucket or a public green. Water it well and take care of it. It might be the start of a bigger garden project or just a beautiful one off. And- if you like- continue to observe and draw it, perhaps bring another drawing back to PS².

PS² plants the drawing
PS² will keep all the created work, the creative representations of the plants. They will replace your plant for the duration of the project and will later be shown at St. George's Market.

Free drawing
Drawing workshops for all ages and talents every Saturday in June: Saturday 5 and 12 June, 12am - 3pm at PS² with Beverley Cleland Saturday 19 and 26 June, 12am - 3pm at PS² with Caragh O'Donnell Sunday, 27 June at St. George's Market, 11am - 3pm. All drawing- and work materials are provided for free.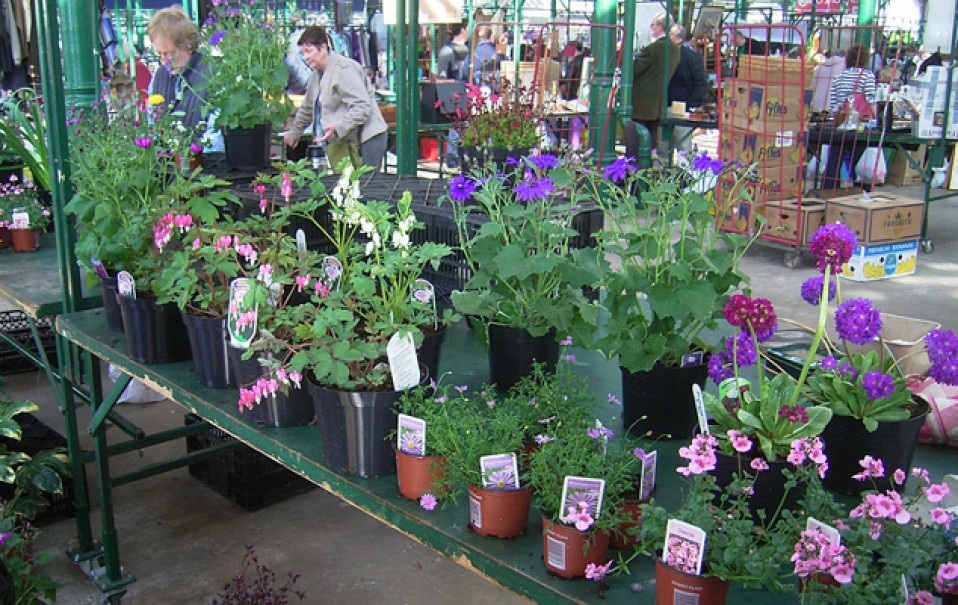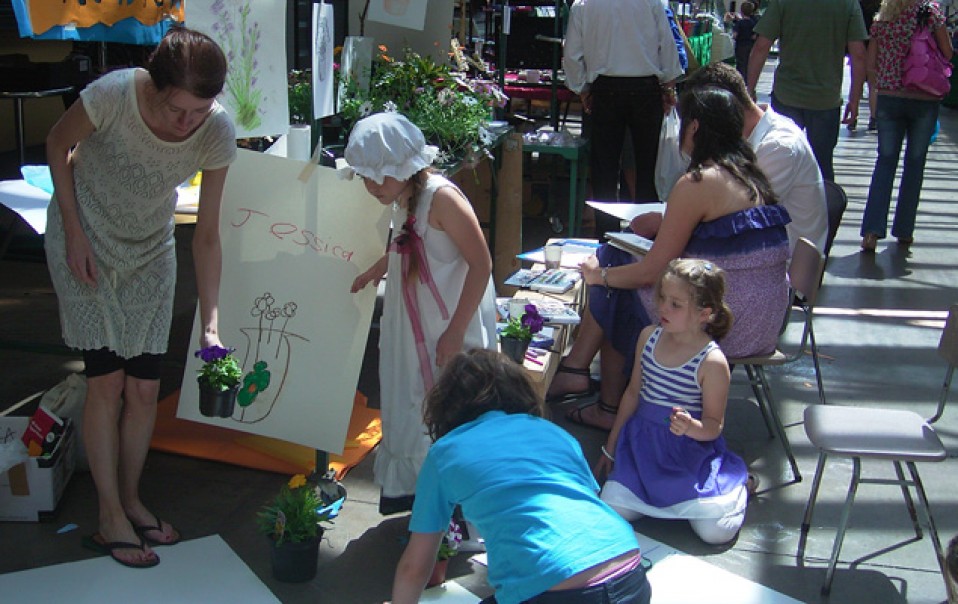 St. George's market, 27 June: 'plant drawings' stall
Perennial plants
A perennial plant or perennial (Latin per, "through", annus, "year") is a plant that lives for more than two years. The term is often used to differentiate a plant from shorter lived annulals and biennials. When used by gardeners or horticulturalists, perennial applies specifically to winter hardy herbaceous plants. Scientifically, woddy plantslikeshrubs and trees are also perennial in their habit. Perennials, especially small flowering plants, grow and bloom over the spring and summer and then die back every autumn and winter, then return in the spring from their root-stock rather than seeding themselves as an annual plant does. These are known as herbaceous perennials. However, depending on the rigors of local climate, a plant that is a perennial in its native habitat, or in a milder garden, may be treated by a gardener as an annual and planted out every year, from seed, from cuttings or from divisions.(wikipedia) St. George's market, 27 June: 'plant drawings' stall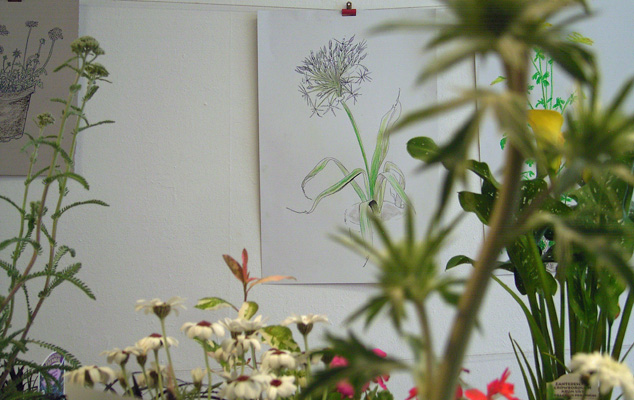 Installation view
Planting
'Perennials, like old friends return year after year, growing in size and stature until they reach their full maturity. Although they live on longer, many perennials lose their vigour after 3-4 years, and should be replaced. Most perennial plants may be divided to produce new plants, or they may be grown from seeds or cuttings. Perennials are available as 4 inch starters, or in gallon size or larger pots. The steps which it takes to plant annuals and perennials are basically the same, but with a few variances. Refer to plant care labels for specific requirements and cultural practices for your plants such as sun, water, pruning, division, etc. When you plant a perennial, you must consider that your plant will be in the same spot for several years. As such, the preparation of the ground must be more complete. Annuals on the other hand will do just fine in any reasonably rich soil, with a minimum of feeding.' See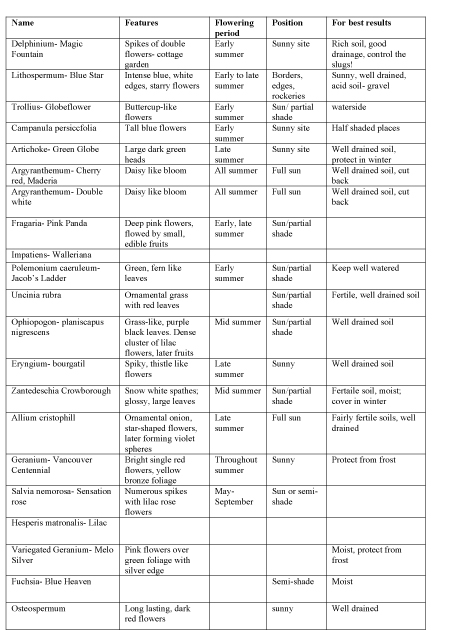 List of plants
Many Thanks to Lee White for the supply of plants and her support.