Opening times
Tues- Sat: 12am- 6pm, Sun: 10am- 4pm
Polska Folk
Part of Polish Cultural Week 2010
Curated by Agnieszka Jacobson-Cielecka
Ends 20 May 2010
This exhibition which is part of Polish Cultural Week 2010 features work by Polish designers inspired by Polish folk art and crafts – form, materials, technical solutions and folk poetics. The exhibition was on display in London during the London Design Festival in autumn 2009 and is curated by Agnieszka Jacobson-Cielecka.
POLSKA FOLK is organised by the Adam Mickiewicz Institute in Warsaw as part of POLSKA! YEAR and the Regional Museum in Stalowa Wola (Poland).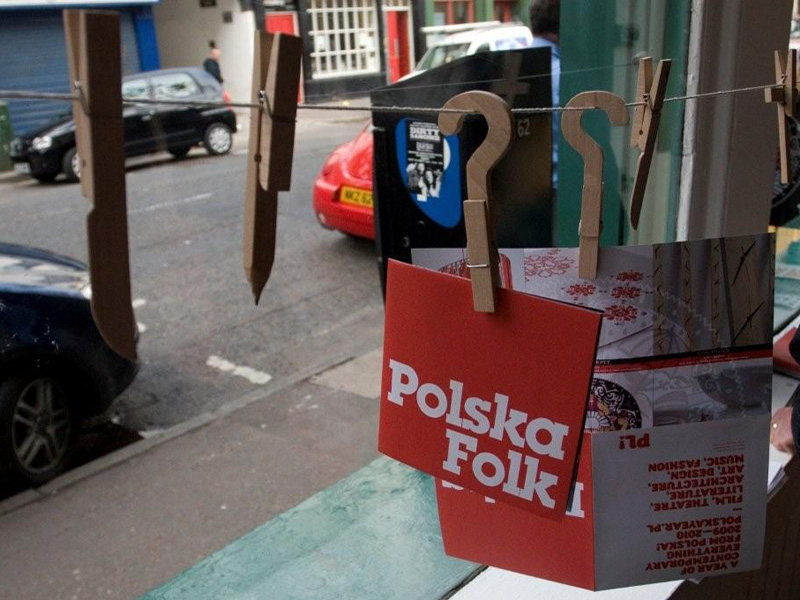 USB Pendrive by Poor Design
Polish design
In recent years, Polish design has quite visibly searched its roots for inspiration. In these days of globalization and easy access to practically everything, uniqueness and local value have become priceless. The winners are those who, other than overall quality, are able to combine details in their projects that are individual, unusual and do not disturb the project's universal qualities.

The most natural method of attaining uniqueness is reaching back to your roots and cultural context. Polish designers get inspiration from local resources in various ways. The most obvious is to reach for ornamentation, colour scheme, decorational motifs. Traditional patterns are re-worked and newly interpreted. Although they are recognizable and well-known, they surprise or reveal themselves only when juxtaposed with something else. A change of scale, change of context, change of meaning and function. This is clearly seen when these objects are placed together, even though individually they are simply modern objects that are not necessarily associated with folk art.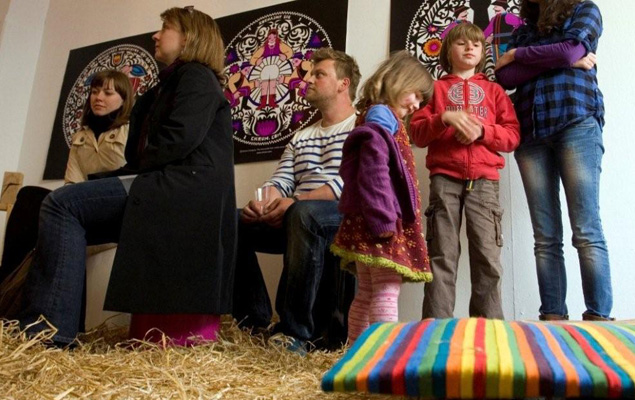 Installation view
Is this traditional or contemporary? Is this a longing for rural life, and its nearness to nature, and technological backwardness? Rather, it's a perfect symbiosis, an appetite for the new without having to forsake the old. Artists hire local craftsmen, guardians of a dying art. They create jobs and unleash the need to return to the source. And they are aware that the old ways of doing things can benefit from new materials, that wicker has been replaced by plastic string because it's stronger and cheaper, that "at the source" machine-woven embroidery is more favoured than hand-sewn.
Designers make different choices, sometimes in defence of technology, other times in defence of the material.
They always speak with their own voice.