REISSUE
Selection of work by BA Hons Fine Art students from University of Ulster's closed Degree Show
Chloe Brown, Kate O'Neill, Nina Geary, Mya Darragh, DreamBean, Niall Burns, + 2 more TBC
Ends 17 July 2021
Like everywhere else, the degree shows at Ulster University had to be kept behind closed doors. What normally pulls large crowds and is a fixture in the cultural calendar for many- parents, relatives and friends of art students, artists and art lovers, students, art buyers and the curious, plus the free booze tours....Nothing.
This is- and of course we all understand the restrictions- very sad and especially disappointing for the graduating artists, who had a tough year, mostly working from home.
This ad-hoc project wants to showcase some artists and open the doors at least slightly to the public to see the newest generation of artists. This project shows a personal selection of ideally eight artists, and by no means intends to give a comprehensive overview of the diverse work and subjects of this year's degree.
It is a reissue, not a copy of the original degree show, but a shortened and altered version of a subjective understanding.
Make up your own mind- and be impressed.
To see (parts) of the BA degree show online click here.
About the artists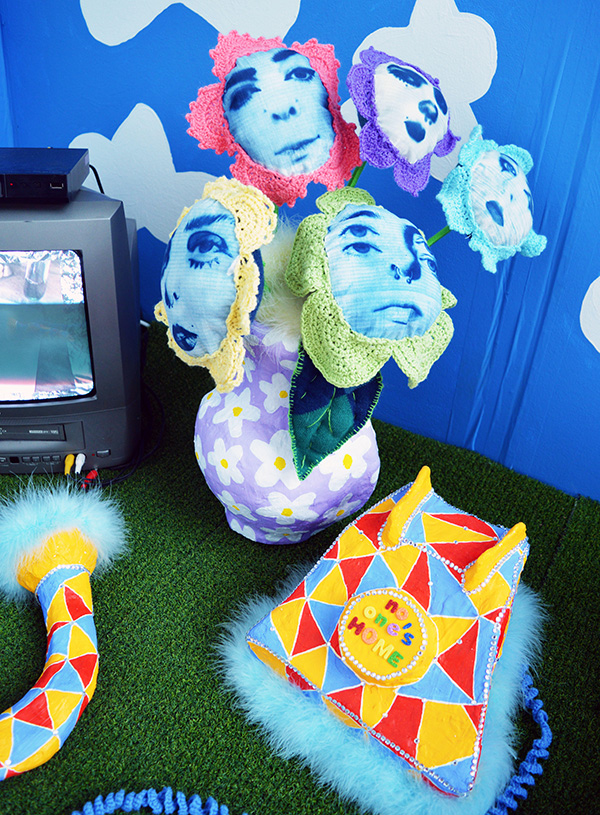 DreamBean- installation view
'My art explores the connection of the internal and external landscape through a queer gaze, questioning, 'what does it mean to be a creative adult?' Making art that is anti-realism, pseudo-naive, I aim to create art that is ironically confessional around topics that I 'wasn't allowed to talk about' growing up in rural catholic Ireland. I approach art perceiving it as both spiritual and therapeutic, allowing the viewer to enter into an ethereal world that explores childhood memories, trauma, nostalgia, and identity. The portrait of an anxious queer self, manifests in my art through layering seen in the use of repetition, mixed matched textures and chaotic patterns and colour. In my art, I blur the boundaries between painting, sculpture/lens and printmaking in order to create a playful practice that is multi-disciplinary.'
Text: The artist
Instagram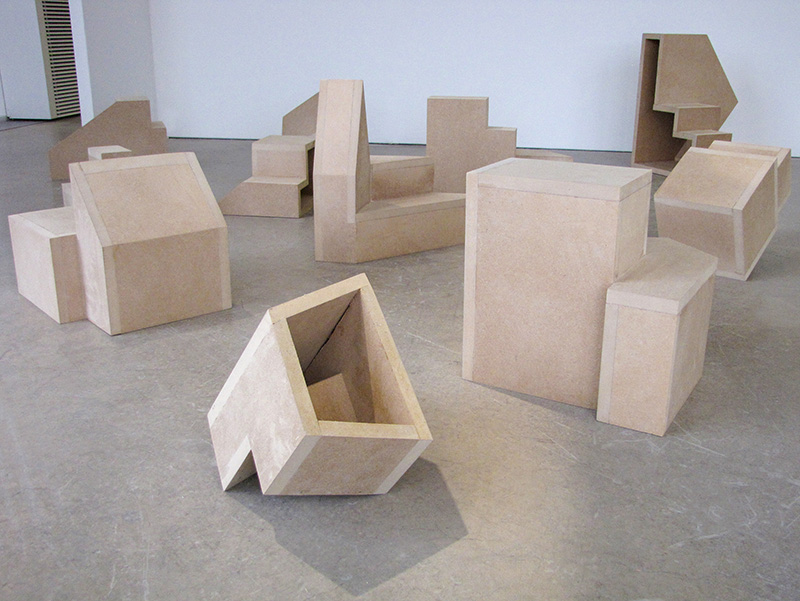 Kate O'Neill- installation view, degree show
Kate O'Neill is a multidisciplinary artist exploring space within cities through drawing, sculpture, and installation. Influenced by architecture and feminist geography, her practice considers spatial structures and attempts to reconfigure the boundaries and classification of a space.
Instagram