City machine @ PS²

Open
Saturday, 12-8pm

Sister of Another Mama
Joseba Irazok, Tonya McMullan, Mila Pavićević, Simon Häggblom + Karin Lind
Ends 24 October 2015
Sister of Another Mama (SoAM) will spend one day in PS² from 12 to 8pm making a durational performance - a working practise informed by the time spent so far in the machine that is the Belfast Telegraph.

Our machine makes time:

Time for decent conversation with people / Time for a social club / Time for learning and repeating / Time for resting and daydreaming / Time for writing and exhibiting / Time for reflection. Sister of Another Mama is a collaborative group of artists including: Joseba Irazoki, a musician from the Basque Country, Mila Pavićević, a dramaturge from Croatia, SIMKA (Simon Häggblom + Karin Lind) who are visual artists from Sweden and Tonya McMullan a visual artist from Northern Ireland. SoAM are the current artists in residence at the Belfast Telegraph where they are working towards producing their own supplement to accompany the daily paper by working alongside journalists, staff and groups of young people.

Background
CORNERS is a platform for artists and audiences, designed and driven by cultural organisations at the edges of Europe. CORNERS creates opportunities for artists and researchers to produce multidisciplinary contemporary artistic and cultural collaborative projects. The objective is to enable exchange across geographical, political and economic divisions. More than 50 artists and researchers (and the number grows) have met through CORNERS, as well as more than 30 organisations and institutions as partners and collaborators.
CORNERS is part of the Belfast International Arts Festival.


Texts

Here we are in this end-room - the disaster room siting, working, dreaming and thinking about the future news. As the editorial rooms are disappearing from the face of earth we built this machine to produce what seems to be the most important, what seems to be missing. Time is what is seems to become more precious that money, oil and ink that is being used. Time is the missing element.

This is how it will work. All related subjects will be grouped together. For instance, if you are thinking about a holiday you should join the holiday group classification Each classification will be given a number. It will be easy as ABC as the list of new classifications slowly appears.

AN ANNOUNCEMENT TO ALL READERS
With this issue of the "Belfast Weekly Telegraph," the price, owing to rising costs, is increased to sixpence. It is a Souvenir Edition to mark the four-day visit of Queen Mother and there is a special display of pictures of the occasion. The Belfast Weekly Telegraph will continue to hold the unique position it occupies in Ulster journalism. It is the weekly newspaper which covers all the events of the week over the whole Northern Ireland. It is an invaluable link with home for Ulstermen in every corner of the globe. For many thousands of exiles the arrival of the "Weekly" is the next best thing to a letter from a member of the family. The new "Belfast Weekly" will pinpoint the week in Ulster in a way which makes it top class value for money.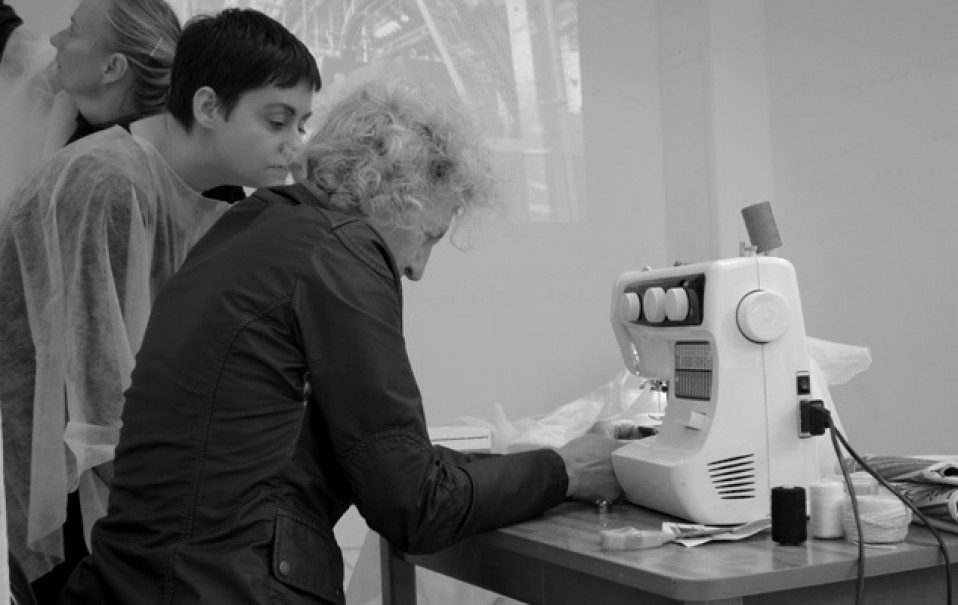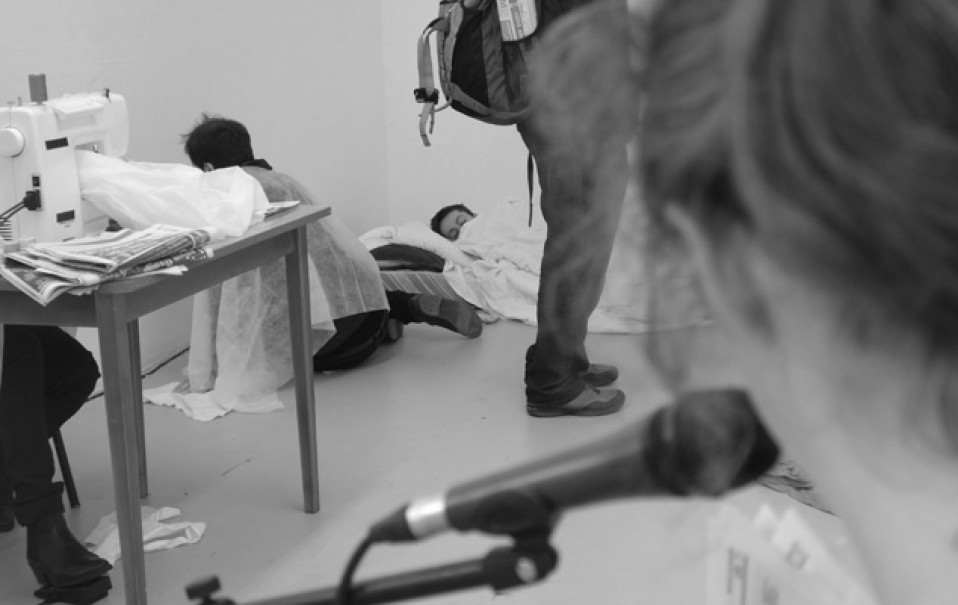 GENTLEMEN OF THE PRESS
Grossbooted draymen rolled barrels dullhudding out of Prince's stores and bumped them up on the brewery float. On the brewery float bumped dullthudding barrels rolled by grossbooted draymen out of Prince's stores.

There it is, Red Murray said. Alexander Keyes. Just cut it out, will you? Mr. Bloom said, and I'll take it round to the Telegraph office.

The door of Ruttledge's office creaked again. Davy Stepehens minute in a large capecoat, a small felt crowning his ringlets, passed out with a roll of papers under this cape, a king's courier.Red Murray's long shears sliced out the adverisement from the newspaper in four clean strokes. Scissors and paste.

I'll go through the printing works, Mr. Bloom said, taking the cut square. Of course, if he wants a par. Red Murray said earnestly, a pen behind his ear, we can do him one. Right, Mr. Bloom said with a nod. I'll rub that in. We.

SOMETHING YOU NEED? JUST LIFT A PHONE

Ten attractive girls moved into a bright new office in the "Belfast Telegraph" to-day. They've got their own special telephone number – Belfast 21299 – and a special name for their new departments – Tele-Ads. Tele-Ads? A new word, this introducing the most modern service now avaliable to "Telegraph" advertisers. Let's suppose you're an executive wanting a secretary, a mother wanting to sell a pram you don't need any longer, a man anxious to sell your car, or a novice on the look-out for a set of golf? Clubs? Tele-Ads are the answer. You pick up the phone dial 21299 and a pleasant voiced Ad-viser at the other end of the line attends to your needs. She'll not only type otu your advertisement but, if necessary, help you to phrase it in the most effective, appealing way. Our Tele-Ad girls are expertly trained. They must be above average in intelligence, appearance and initiative and be able to touch type and compose advertisement that will be bring maximum results to the customers.

PUTIN KILL HUNDEREDS

Defence scretary Michael Fallon yesterday accused Russia of killing "hundreds" of Syrian civilians in bombing raids. He also claimed President Vladimir Putin is prolonging the bloody conflict and "propping up" tyrant Bashar al-Assad's regime. Mr. Fallon said: "The Russiands are making the resolution of the all this more difficult." He added Russian bombing raids ober recent weeks had killed several hundred people," according to independent reports. He insisted Moscow's action must not stop Britain launching raids to Syria.

HOMELESS IN FLOODS

At least 23,000 Filipinos were homeless to-day and three dead as monsoon rains pounded the Philippines main island of Luzon for the fifth day. Floods ravaged more than half the islands provincies, destroying homes and crops. Low lying areas were evacuated.

CHANGES

Times ave changed and now the hairdressers in Ann Sreet are dispensing "Beatle styles and the sawdust pubs have given way to bars in gleaming chrome and glass.

SISTER OF ANOTHER MAMA

Sister of another mama – a bastrad an orphan a sister of another Mama a refugee – but still a sister. I am sitting in Haninge Culture House in the woods all around refugees are living in the various tent camps. I have a journalist beside me a sister who is going out to the tent camps. Sister blaance – red – twisted – raw sisters – twist around their own hands stretch out a hand sisters in school sisters in the Culture House in art museums in art – sisters in every country between every bridge between every dream – sisters strech out your red hands.

AQUARIOUS

Changes are being instigated all around you, so keep an open mind and don't dwell on the "what if" aspect of these things. Decisions are yours to make.

NO BELFAST TELEGRAPH

The Belfast Telegraph will not be published tomorrow, 23dn of October 1973 because of the a 24-hour strike by journalist on the paper.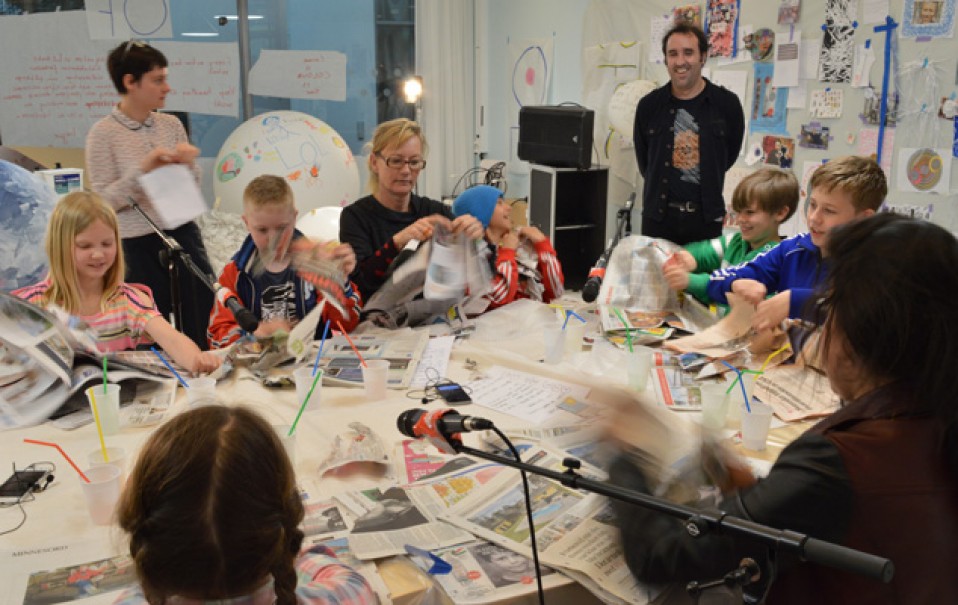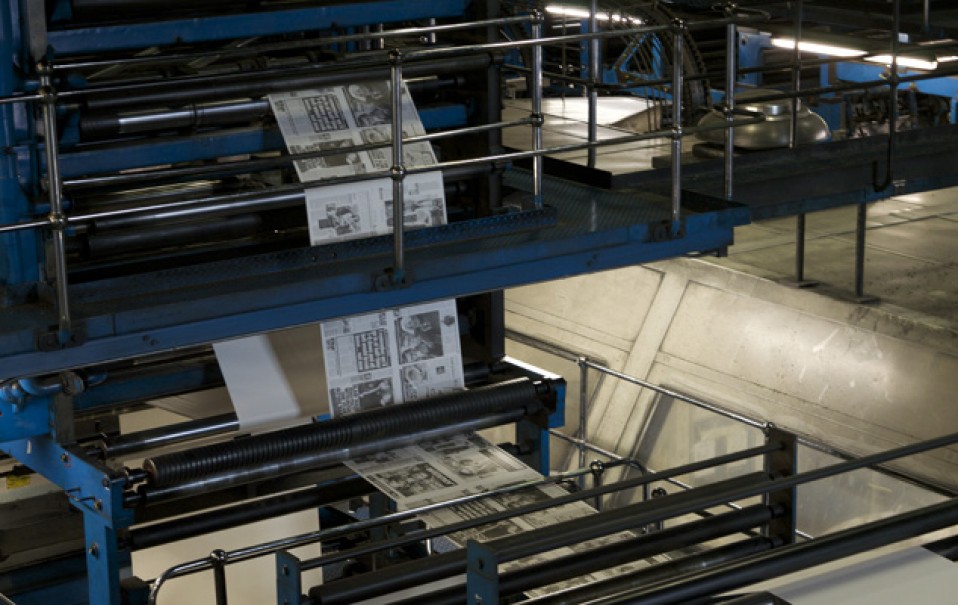 HOW A GREAT DAILY ORGAN IS TURNED OUT
Mr. Bloom halted behind the foreman's spare body, admiring a glossy crown. Strange he never saw his real country. He boomed that workaday worker tack for all it was worth. It's the ads and side features sell a weekly not the stale news in the official gazette. Queen Anne is dead. The machine clanked in threefour time. Thump., thump, thump.. Want a cool head. Well, get it into the evening edition, councillor, Hynes said. Soon be calling him my lord mayor. Long John is backing him they say. The foreman, without answering, scriblled press on a corner of the sheet and made a sign to a typesetter. He handed the sheet silently over the dirty glass screen. Right: thanks. Hynes said moving off. Mr. Bloom stood in his way. -If you want to draw the cashier is just going to lunch, he said, pointing beackward with his thumb. Did you. Hynes asked. Mm, Mr. Bloom said. Look sharp and you'll catch him. Thanks, old man. Hynes said I'll tap him too. He hurried on eagerly towards the Freeman's Journal. Three bob I lent him in Meagher's Three weeks. Thrid hint. Now if he got paralysed there and no one knew hot to stop them they'd clank on and on the same, print it over and over nad up and back. Monkeydoodle the whole thing.
BEES HAVE NO BOARDERS
Heads are held in hands across the bee community in Northeren Ireland this month as a devastating wreaks havoc the honeybees. America foul brood is a notifyable disease and it seems the shame of showing symptoms has led the beekepears to go underground.

TACKLE PROBLEMS ON EARTH BEFORE LOOKING TO SPACE
The interest in Mars and in the possibility of its harbouring basic forms of life seems odd in the context of the many unanswered questions about life on Earth. Why get exicted about a cold barren desert when there is so much to be done on our own planet? When Nikita Khruschev visited West Berlin, he said that in a few years, the Soviet Union would land a man on the moon and in about 20 years, astrounats would visit Mars. One lady asked: When will I be able to trave to East Berlin to visit my daughter? Khrushchev did not reply. Many are bewitched by the idea of idea that the issues science, not considerations about what we consider worthwhile investigating. Can we justify the expenditure on space in light of the need of milions for driniking water? When I hear the triumphant declaration that water has been foun on Mars, my intutive response is, "So what?"

THE GREAT ESCAPE

The tanker, which had been hi-jacked early this morning, was driven into Little Donegall Street at the side of Belfast Telegraph building. Police and troops cordoned off and evacuated the largest area so far cleared for a bomb alert. The bomb could have destroyed a large area of office blocks and shops. But a fault in the bomb's timing device saved hundred of jobs. As the city was brought to a standstill. Army explosives experts looked at the tanker through binoculars and decided that the bomb could be defused. An Army major said the bomb, containing: 1 bs of commercial explosives and timing devices, had been placed by the terrorists inside the tanker. He added: "This would have been the largest bomb ever seen in the city and it would be very difficult for me to estimate the damage. Before the explosives men moved in, Corporation workmen aslo became heroes by dribin lorry-loads sand to the Little Donegall Street entrance to prevent the spread of petrol. A passer-by sar two youths run off after parking the vehicle near the Coop storeroom. He alerted workers in nearby offices and within a short time an area within a short time an area within a 1 mile radius of the bomb had evacuated.

THE BELFAST BOMB
Northern Ireland was responsible for mor than half the terror attacks in the EU last year, David Anderson QC noted. The Belfast bomb was an EFP – a mortar design that has been used in the Middle East in the past.It contains a conically shaped warhead capable of penetrating armour and can be fired from a tripod or a tube. In some cases, for example in mortar type attacks, a high-grade and powerfull plastic explosive was used.

TODAY'S BELFAST TELEGRAPH

The Management and the Editors regret that owing to the non-co-operation of the memebers of the National Union of Journalist on the staff to-day's paper is produced under emergency conditions. The non-co-operation- arises from a claim for an immediate "house bonus" of two guines for all members which the management has not seen its way to concede pending a national salary agreement now at an advanced stage of negotiotion. Inevitably it has been necessary to hold over a large number of advertisement,

WE SEE THE CANVASSER AT WORK
-Excuse me, councillor, he said. This ad, you see. Keyes, you remeber. Mr. Nannetti considered the cutting a while and nodeed.
-He wants it in for July, Mr. Bloom said.
-He doesn't hear it. Nannan. Iron nerves.
The foreman moved his pencil towards it.
But wait, Mr. Bloom said. He wants it changed. Keyes, you see. He wants two keyes at the top.
Hell of racket they make. Maybe he understands what I.
The foreman turned round to hear patiently and, lifting an elbow, began to scratch slowly in the armit of his alpaca jacket. Like that, Mr. Bloom said, crossing his forefingers at the top.
Let him take that in first.
Mr. Bloom glancing sideways up from the cross he had made, saw the foreman's sallow face, think he has a touch of jaudince, and beyond the obedient reels feeding in huge webs of paper. Clank it. Clank it. Miles of it unreeledl What becomes of it after? O wrap up meat, parcels: various uses, thousand and one things. Slipping his words deftly into the pauses of the clanking he drew swiftly on the scarred woodwork.

PRINTERS AMONG FIRST TO HAVE 40-hour week
Over 200 people were employed there, mainly on the production of the technical text books for the USA, a dollar earning project. Referring to the change of ownership of the Belfast Telegraph, Mr. Robinson said the Society's officials were pleased to know there would be no change in the administration of the company, and that they would be getting the same co-operation from management as they had in the past.

TRANSFORM
The idea was to transform Donegall Place at miniminal expenses into a beautiful boulevard," said Mr. Larry Thompson. The city could be as attractive as any in Europe but it doesn't stand a chance if this is all that we can come up with.

NORTHERN IRELAND IS THE GREATEST COUNTRY IN THE WORLD – a story by ADAM McKendry

It has today been revealed that Northern Ireland is the greatest country in the world. At the ceremony in New York judges revealed that they came to a unanimous decision to give Northern Ireland the award. The judges singled out the fact that Game of thrones was filmed there as main factor. Also described as one of the factors was Northern Irelands stunning beauty and rolling landscapes. Where else has so many fields?" said one judge. Peter Robinson accepted the award to a standing ovation from Arelene Foster. Martin McGuinness was a surprise ommission having suffered about of patriotism that morning. Here are some of the quotes from world leaders: I cant believe I didnt see this coming. (Barac Obama). It was only a matter of time (David Cameron) Its natural beauty means I will not take it over in the World Revolution. (Vladimir Putin)

ONLY ONCE MORE THAT SOAP
He went down the house staircase. Who the deuce scrawled all ver these walls with matches? Looks as if they did it for a bet. Heavy greasy smell there always is in those works. Lukewarm glue in Thom's next door when I was there. He took out his handkerchief to dab his nose. Citron-lemon? Ah, the soap I put there. Lose it out of that pocket. Putting back his handkerchief he took out the soap and stowed it away, buttoned into the hip pocket of his trouers. What the perfume does your wife use? I could go home still: tram: something I forgot. Just to see before dressing. No. Here. No. A sudden screechof laughter came from the Evening Telegraph office. Know what is. Whats up? Pop in a minute to phone. Ned Lambert it is. He entered softly.

FAREWELL POPINJAY
This is the last Letter I shall write under the ancient sign of the Popinjay in the Donegall Street 18. From next Monday, the Office of the Belfast Telegraph will be moved from Ulster House, 112 Donegall Street, where it has been since May, 1927, to Thomson House, Gray's Inn Road. In its new quarters the office will be at the centre of a network of communications serving provincial newspapers in each of the four countries of the United Kingdom, and will be able to draw on the wider resources for its gathering and transmission of news and pictures. For nearly nine years I have written the Letter beneath the oldest sign in the Donegall Street. I shall miss the roar and atmosphere of the Donegall Street, but the tempo of newspaper activity in the Gray's Inn Road will be just as great and will go on as usual.

TWO PRIZE WINNING POETS

TRAMP by Mike Pinkey
Luck
stuck a pin in my baloon

and spalttered it
over Europe.

Shrivelled and silent now.

I shuffled thorugh
France and Germany.
pick up the pieces