Workshops
Sun 16, Sat 22 & Sun 23 February
3-5pm
Suitability: 12 Yrs+
£3 for workshops
Opening hours exhibition
Wed- Sun 12-5pm
Closing event
Thursday, 27 Feb, 6pm
Free and all welcome




Slime Dynamics III
Exhibition & Workshops. Part of NI Science Festival
Jasmin Märker
Ends 27 February 2020
Slime Dynamics III is an exhibition and a series of four workshops by Jasmin Märker identifying similarities between non-human territories and ecological communities. The project is part of the Science Festival 2020 and a continuation of Jasmin's work for the Freelands Artist Programme, which explores how capital resources relate to biological nutrients and how their unequal distribution allows some humans and species to thrive while marginalising others.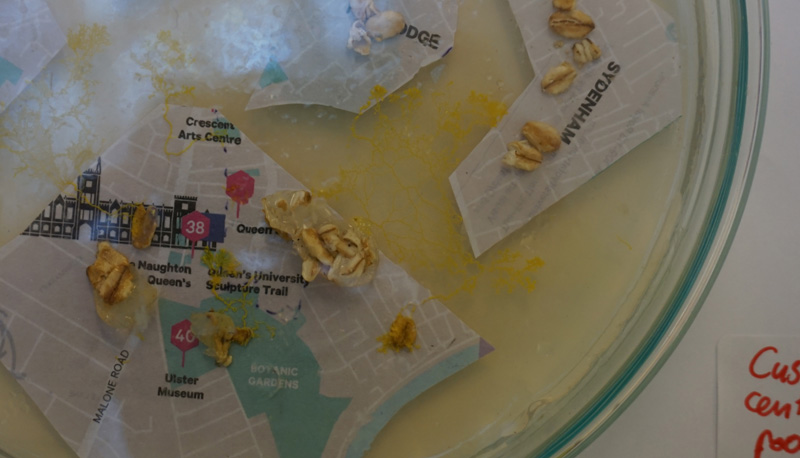 Belfast city map with developing slime routes
Slime Dynamics III takes inspiration from the Situationist movement, which has endowed walking or drifting with deeper meaning and encourages it as means of exploring the city. Rather than walking, Jasmin has conducted a range of psychogeographic experiments while working as a bike courier. While carrying out repetitive leg motions and drifting through Belfast, she frequently contemplates how urban resources and socioeconomic status shape individual mental maps of the city and create varying flows of people.
Recognising direct links between human productivity and the availability of biological nutrients, Jasmin has translated her own perspectives into experiments that use slime moulds (yellow unicellular organisms most famously used to remodel and improve the design of the Tokyo railway system in 26 hours) and other non-human beings to investigate how nodes and networks are created.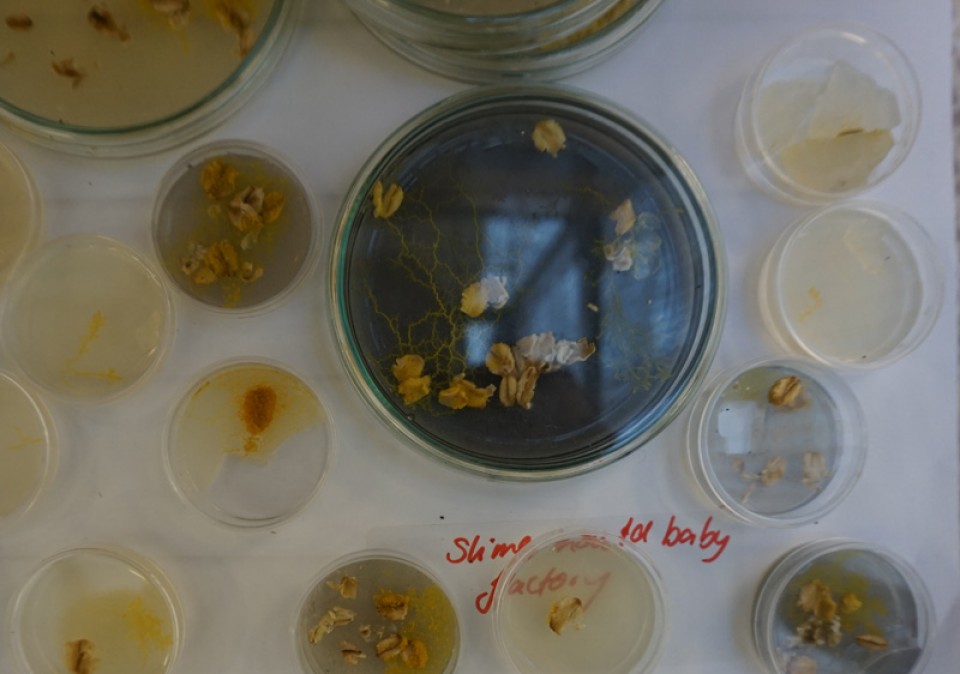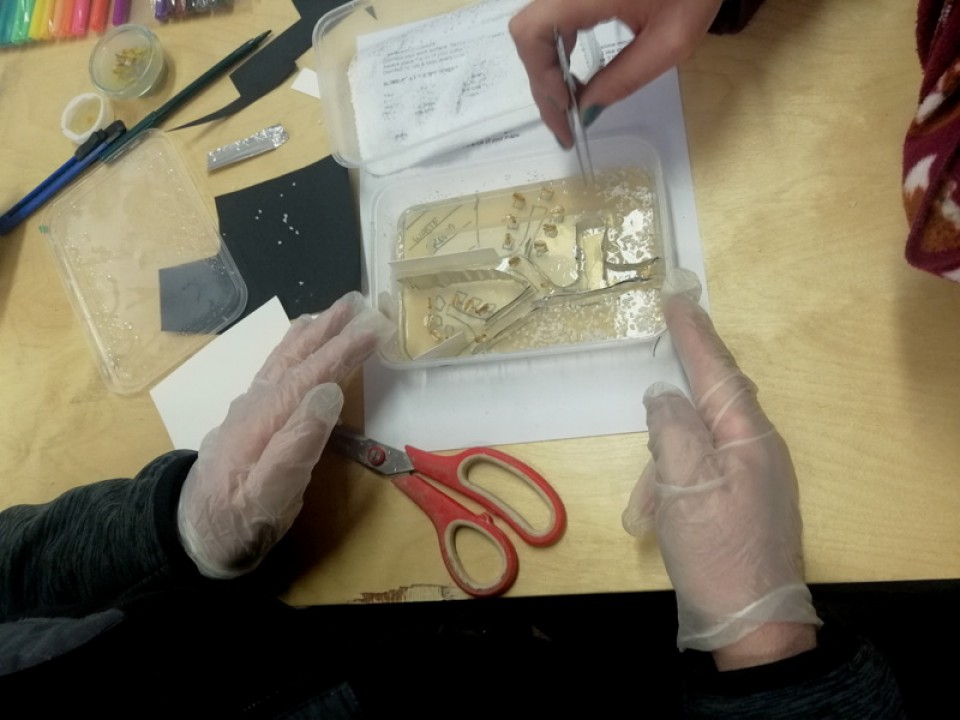 During each workshop, participants are invited to use playful mapping exercises to reflect on Belfast's current built environment and to imagine future development plans. They will create living maps with slime moulds that can be taken home to observe as they change and evolve.
To book your workshop place please click here
This workshop is part of the NI Science Festival 2020
Please note the change of address to 11 Rosemary Street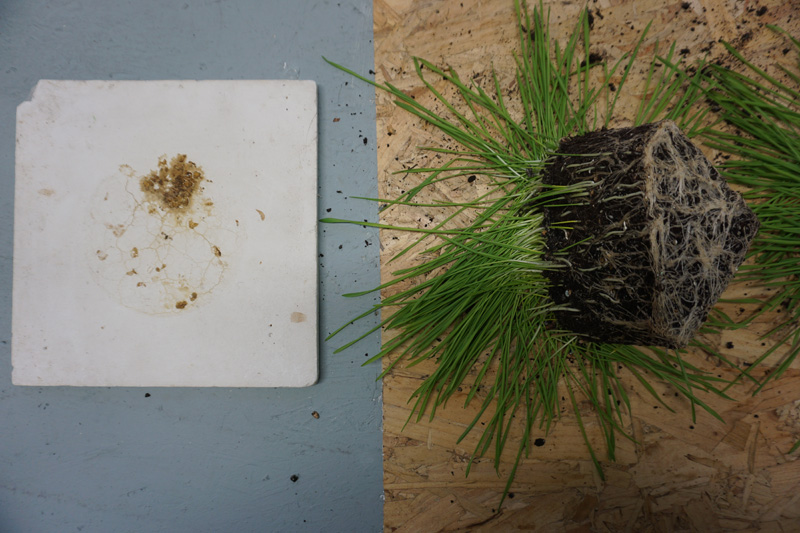 Weed grass root development
Closing event: Thursday, 27 February, 6pm
Slime Dynamics III will end with a fabulous closing event: part lecture, part food- prepared under slime free conditions by artist and chef Phillip McCrilly, part presentation, part drinks.
Free and all welcome.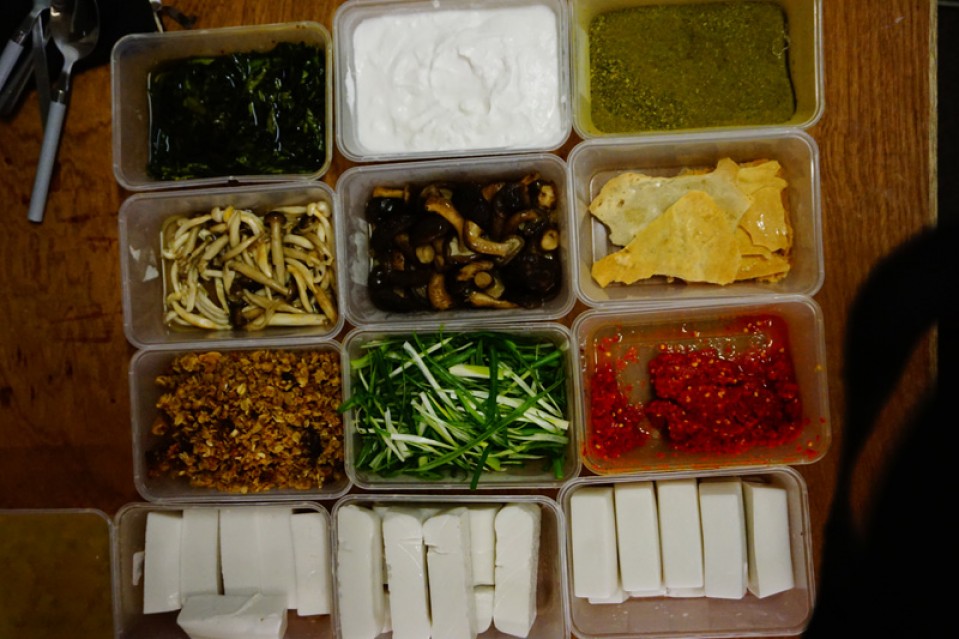 Philipp McCrilly- Funky food & slime mould experiments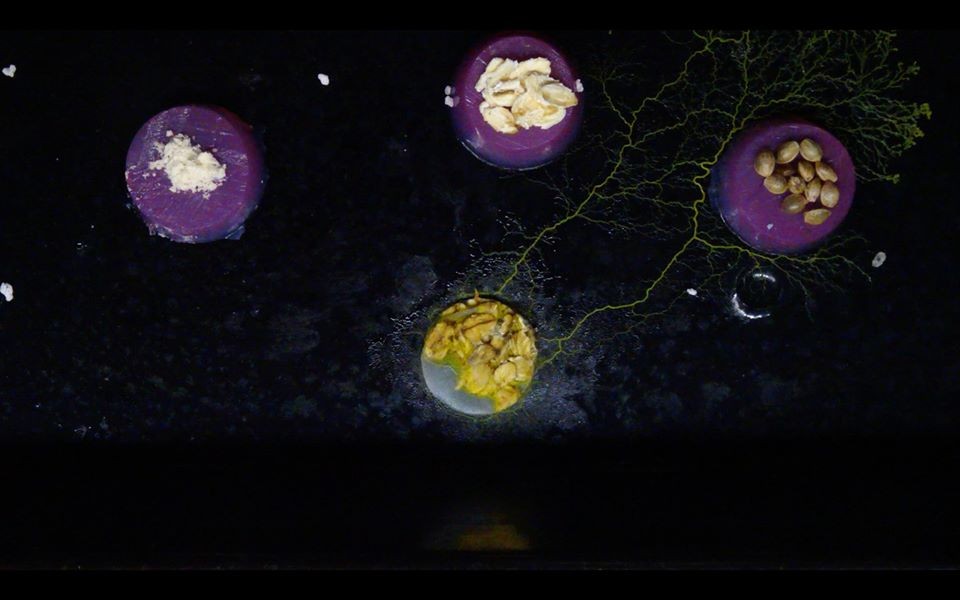 Philipp McCrilly- Funky food & slime mould experiments