Opening hours
Tues- Fri 1-5pm, Sat 11am-3pm

Opening
Thursday, 23 August 2012, 8-9pm
Sounds like home
Robin Price
Ends 25 August 2012
This project will reinstall the creative environment of Robin Price, quite literally by moving his work/ bed/ living room into PS². Cluttered with programming scripts, tools, screens and reconfigured sound devices in between objects of daily living, this edited home will show the complexity of sound design, computing, invention, geekyness and skill.
The project features pieces which share a theme of sampling and re-sequencing mass media content through hacked devices as well as a work-in-progress in audience interactivity with electronic music using homemade hardware. Concerned with the use and abuse of domestic media the show recreates the home/studio environment in which the pieces were conceived and created.
Prepared Radio Set Number One is a lovingly reconditioned radio set that samples and slices up the radio stations it is tuned to. Blurting out odd algorithmic pieces assembled from these fragments when in between stations, it reacts to being played with as if it is heating up through the friction of its knobs and dials being twisted, becoming more wild and frenetic with every turn. The content of its expanding sample library is visualised alongside it, displaying its evolving state in 3D eye-candy.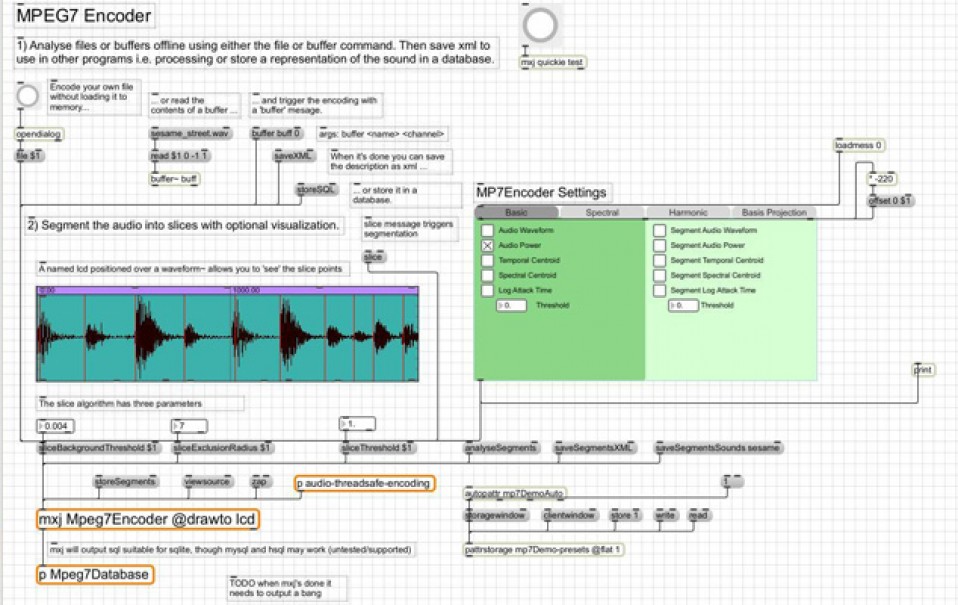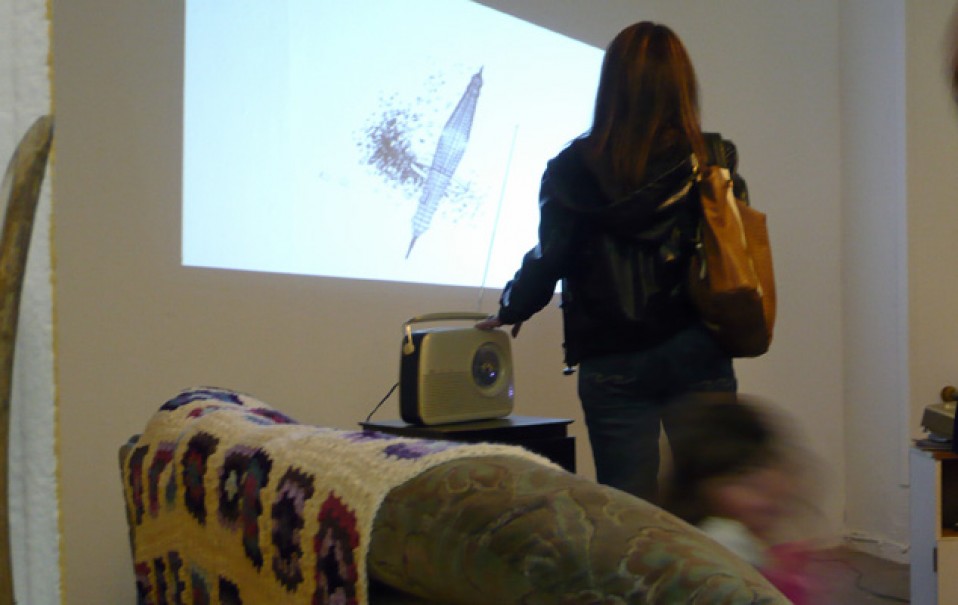 Journey Through A Burning Brain takes a similar cut up approach to television, creating rhythmic pieces out of the cut up detritus of freeview TV. Displayed in a domestic setting with a remote control for users to browse through the piece with it asks if your telly had a memory, what would that impression look like after a hard night out?
Music for Remote Controllers is a developing set of game pieces designed to be played with simple home made 'knob boxes' that allow an audience to wallow in the joy of knob twiddling.

Robin Price is a PhD research student in composition and creative practice at SARC, Queen's University, Belfast. He has specialized in the field of interactive media specifically in the cross over between databases for interactive music, the role of physically inspired dynamic mapping systems and metaphor in interface design. He has a background in club VJ-ing and electronic music.
You Tube links: Journey Through A Burning Brain, Prepared Radio Set Number One