Opening
Thursday, 07 August, 6-9pm
Opening hours

Tues-Fri 1-5pm, Sat 11am-3pm

TERRA FIRMA
Part 2 of 'You should show...'.
Rachael Campbell-Palmer
Ends 23 August 2014
TERRA FIRMA is a site-specific installation created using traditional casting techniques. Viewers are invited to walk over a fabricated terrain within the space.
Dual motivations inform the construction of this work. One is the relationship between physical location and psychological space. Another facet is the methodical and meticulous repetitive process that it takes to get there.
The impossibility of uniformity using a handmade process is paired with the pursuit for perfecting a technique and product. Referencing elements of location specific architecture the work explores notions of nostalgia and domicile.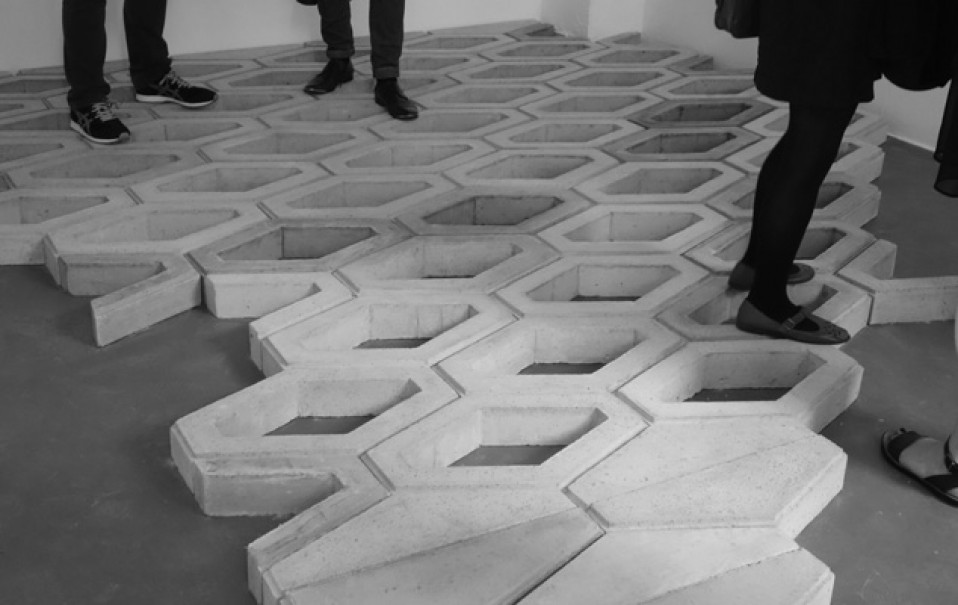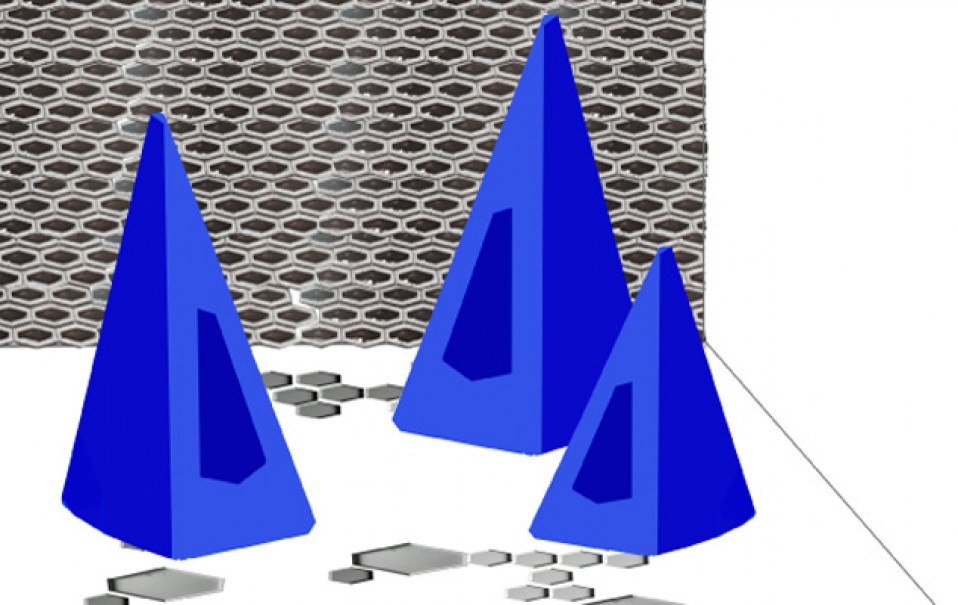 Rachael Campbell-Palmer graduated from the University of Ulster with BA (Hons) in Fine and Applied Art in 2005 and an MFA in 2007. Rachael creates concept driven sculptures, installations and events. The work is also informed by studio processes and carefully selected materials. Currently based in Belfast, Rachael is a co-director, studio member and outreach coordinator at Platform Arts; an artist run collective and gallery space.
To follow the development and progress of this project see.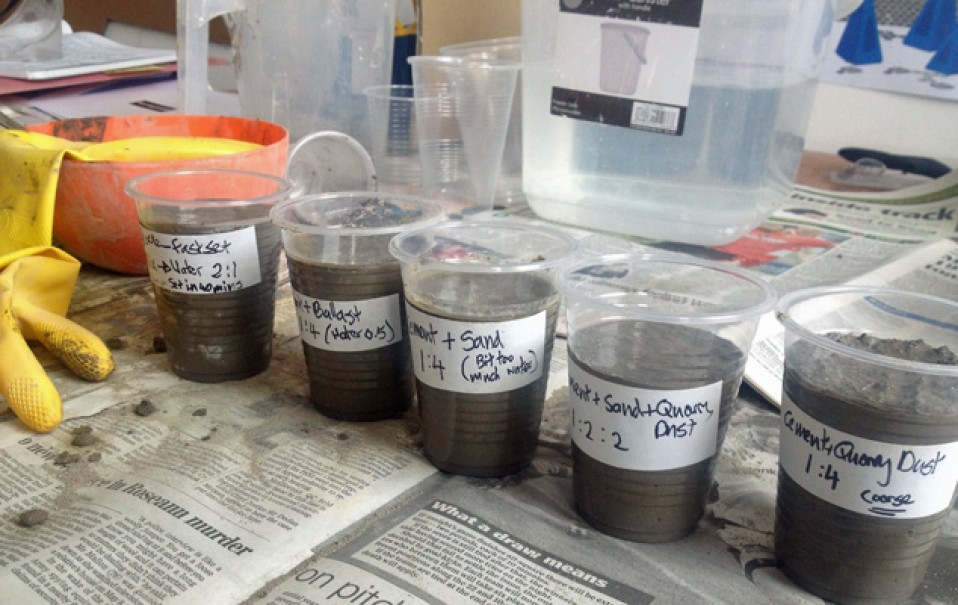 Project preparation, cast research. Image: R. Campbell-Palmer

Studio view. Image: Rachael Campbell-Palmer
About: 'You should show…'
'TERRA FIRMA' is the second project in the programme 'You should show…', a series of 4 projects over the year, based on peer review and curatorial assistance by the reviewer. PS² has asked artists who have worked on projects with us before and who are familiar with PS²'s curatorial direction, to propose one artist to whom we should offer a project.

Barry Cullen - proposed by Phil Hession, April/May 2014
Rachel Campbell-Palmer - proposed by Yvonne Kennan, August 2014
Ngaire Jackson - proposed by Bronah Lawson, December 2014 - January 2015
Robert Anderson - proposed by Alissa Kleist, February-March 2015