Opening
Monday, 18 January 2010, 6-9pm
24 hour window viewing
The Drawing Room
Installation
Beverley Cleland
Ends 20 January 2010
This is the second in a series of three consecutive projects, where artist use the walls of PS² as a surface for their drawings. The series started with '20 eyes' by Miguel Martin and ends with 'Drawing on the Right' by Katrina Sheena Smyth.

The Drawing Room comprises an installation of drawings and prints that question the architecture of the life room.
The drawing room is a room in the house that women in the past would have withdrawn to for more privacy. Its function was also decorative, used to display precious items such as first stage of printing printing, drawing ornaments and china tea sets, normally placed in display cabinets.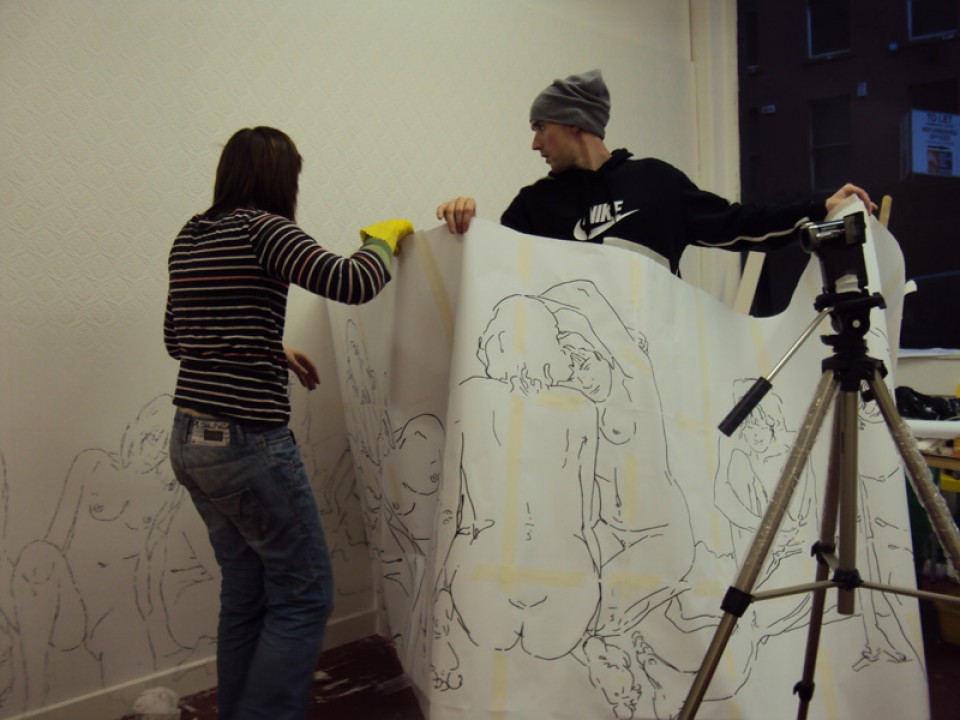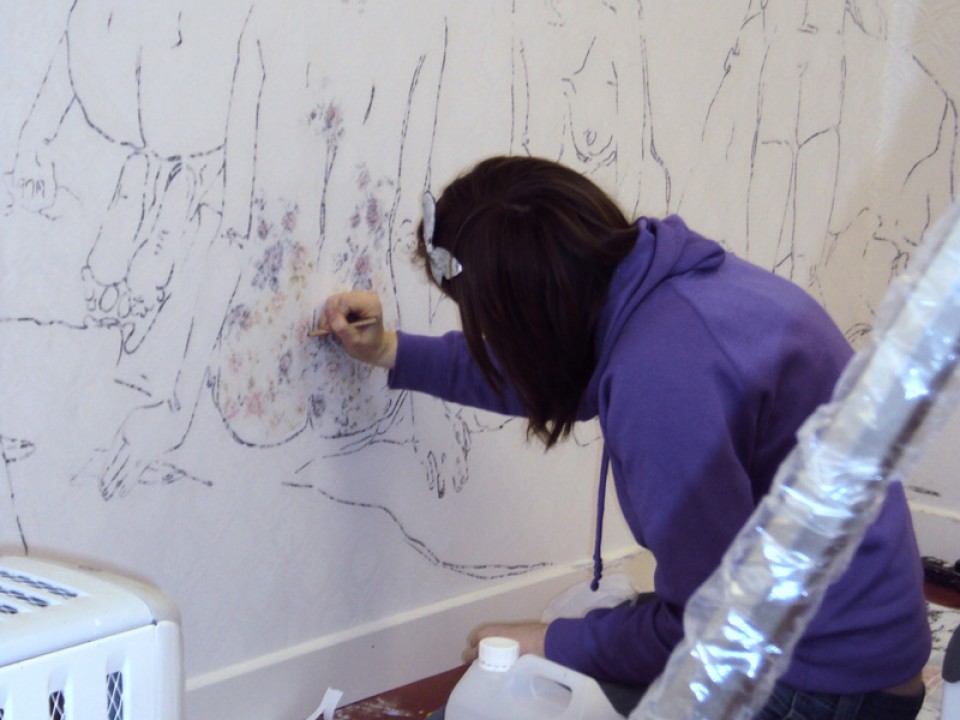 The installation plays on the irony of femininity. The history of the female nude as seen through the masculine gaze is displaced - the model is no longer mans muse or object. She is no longer an work process installation view available, commodified entity of femininity at the disposal of the voyeur's pleasure. No longer is the female body comprised from nostalgic ideals of the masculine gaze. She embodies the feminine gaze. She is in control of her body. She is masculine; active rather than feminine; passive. In the installation, domestic and feminine patterns protect the body by encasing and veiling. The patterns create an ironic facade of idealized femininity, placing the observer in a state of comfort and familiarity. 'The Drawing Room' is part of Beverley Clelands' Masters project at the University of Ulster.