Opening hours
Wed-Fri 1-5pm, Sat 11am-3pm
The House Hunt
House hunt for a city centre work and living space and the obstacles they encountered
Brown&Bri
Ends 07 June 2014
This project by the artist and curator team Brown&Brí (Rachel Brown/ Brighdín Farren), documents their personal and very dedicated house hunt for a city centre work and living space and the obstacles they encountered. After 18 months and looking at more than 30 premises, they finally gave up their search and embarked on a similarly difficult project, The Galley Café activating space along the riverside. The Househunt's personal failure however, reflects the dilemma in city planning and raises many questions.

Project background
'During 2010 - 2012 we were searching for a city centre premises to convert into a live/work space. Belfast contains a large number of commercial buildings empty above the ground floor; former offices and warehouses, now largely disused.
The main obstacles to this search were the regulations associated with change of use from office to residential or mixed use. We went about the hunt with some degree of subterfuge, viewing offices with the hidden intention to live in them, introducing ourselves as retailers, charity directors, project managers in architecture firms, and unspecified companies. Sometimes we told a version of the truth, sometimes utter lies.
We wrote business plans for the larger spaces and found people to move in with us. We researched grants and tax breaks that owners could get for renovations, and offered to help non-profit partners with capital expenditure grants, meanwhile considering how much privacy we really needed in a home. After looking at more than 30 premises, devising plans for each, negotiating with landlords, agents and potential partners, our house hunt failed.
What we were looking for was quite ordinary, middle-class even, but we wanted to sidestep the developers and make an experiment of living and working in a flexible shared space. We wanted to do this on our own terms, and avoid any successful project becoming simply part of the machinery of gentrification. That these simple proposals for existing empty properties were so completely impossible in the city, at this time, felt tragic to us, and the many pop-up initiatives that followed almost seemed complicit in the failure.
This exhibition presents two new pieces to resolve this old research. The House Hunt is a somewhat unwieldy print, an awkward and incomplete research document which details most of the buildings we looked at and the details we can remember about them. Alongside this is an installation of light and shadow and flat pack furniture which proposes a kind of reflective shrine to the unrealised homes, and will develop over the course of the exhibition.'
Text Brown&Bri.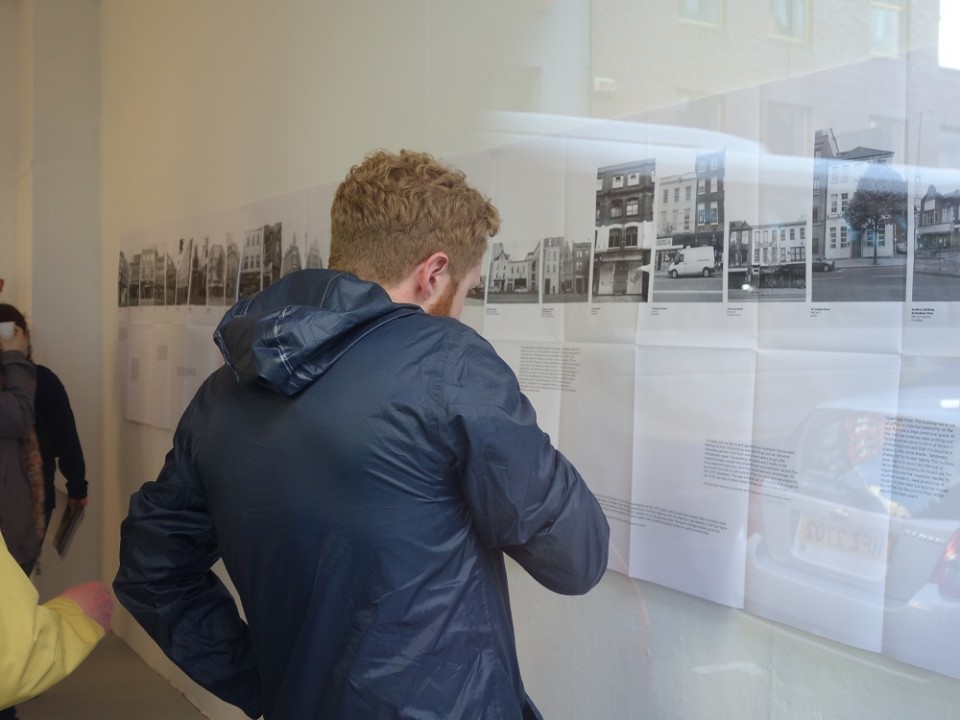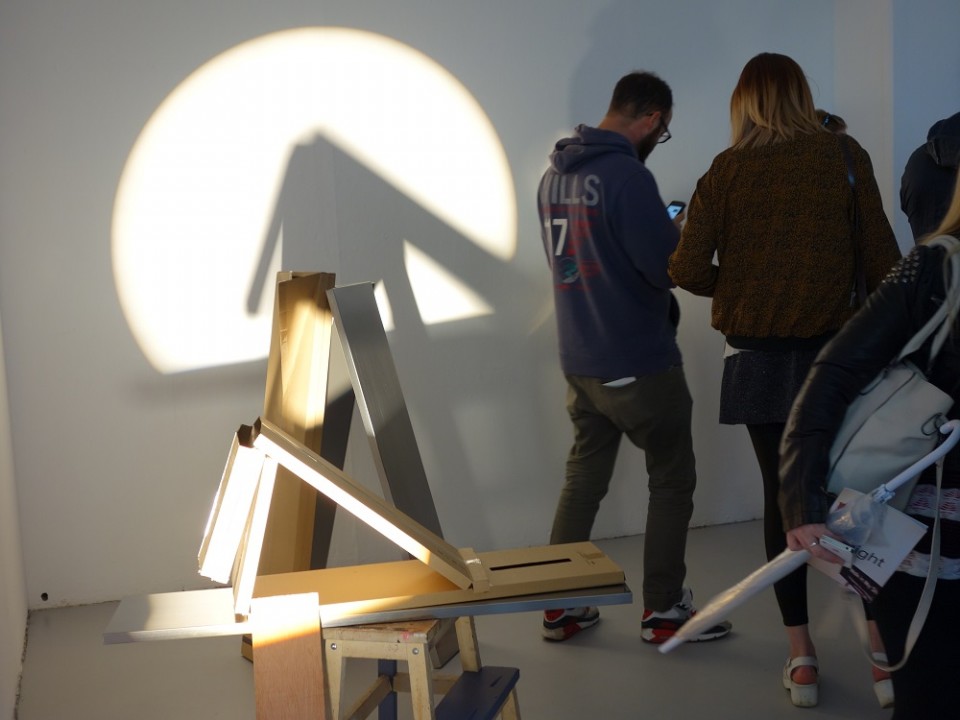 Brown&Brí is a collaborative curatorial and artistic practice. Working with people across artforms and disciplines they are most interested in the intersections, where it is possible for new languages to be invented. Their interest is in theatre and staging in art, and the honesty of fiction.
Rachel Brown completed a degree in Fine Art Photography at The Glasgow School of Art.
Brighdín Farren completed a degree in Sculpture at the Limerick School of Art and Design and an MA in Contemporary Dance Performance at the University of Limerick. We met while both doing the directorship at Catalyst Arts 2007 – 2009.