Opening hours
Wed- Fri 1-5pm, Sat 11am-3pm
THE NEW ADVENTURES OF WONDER WOMAN
Dara Birnbaum, Christopher J. Campbell, Michael Hanna, curated by Ben Crothers
Ends 02 February 2012
"Get us out from under, Wonder Woman!"


Opening with explosive bursts of fire and the howl of a siren, Dara Birnbaum's 'Technology/Transformation: Wonder Woman' (1978-79) is supercharged, action-packed and visually riveting, and has lost none of its visceral impact despite its thirty years of age. Appropriating imagery from the 1970s television series, 'Wonder Woman', Birnbaum isolates and repeats Diana Prince's magical transformation into the iconic superhero. Through stuttering edits, Wonder Woman spins dizzily like a music-box doll with her arms outstretched, pursues her foes, and deflects bullets with her metal bracelets.

'The New Adventures of Wonder Woman' presents a unique environment in which to view this seminal video work, exhibited alongside new works by Belfast-based artists Christopher J. Campbell and Michael Hanna. Both Campbell and Hanna were commissioned to create new works in response to Birnbaum's video, and now all three works are exhibited together in the same space, creating a dynamic new discourse.
In response to 'Technology/Transformation...' - with its themes of gender representation and metamorphosis - Michael Hanna has chosen to reference Wonder Woman's origin story; a baby sculpted from clay and brought to life by the gods. He will cover the floor of the gallery space in a thick layer of wet clay, which must be cared for over the course of the exhibition to remain moist and workable. This serves to create an all-new environment in which to screen the video, in addition to referencing Wonder Woman's very creation, from which her progression into a pop culture icon has evolved.

Christopher J. Campbell's new sculptural project is as much a response to Hanna's work as it is to Birnbaum's. Campbell will reference Wonder Woman's physical transformation over her 70 year history, exploring the ways in which her image has evolved and been interpreted, from her appearance in comic books, cartoons, and live-action television shows to the recent phenomenon of cosplay.
Campbell will make a different sculpture of Wonder Woman each day of the exhibition, working within the gallery space. These sculptures will be formed from the clay floor, the smooth surface of which will be transformed over the course of the exhibition as the sculptural works increase in number.


All three works thus become inextricably linked, contributing to the legacy of Dara Birnbaum's landmark video and the character of Wonder Woman herself.
This project, curated by Ben Crothers, was developed as part of the 'curator in residence' project' in PS², 2011 and selected for realization.
See also Sinéad O'Donnell's: 'Mapping 'Performance Art in Context'.
With the archiving, clean up and refurbishment of PS²'s back store room by the PRIME collective, the 'curator in residence' project now has a dedicated room for curatorial research and a six month rotationg residency programme for curators from different professional backgrounds and interests. Till June 2012, the PRIME collective with Charlotte Bosanquet, Alissa Kleist and Tonya McMullan are resident curators.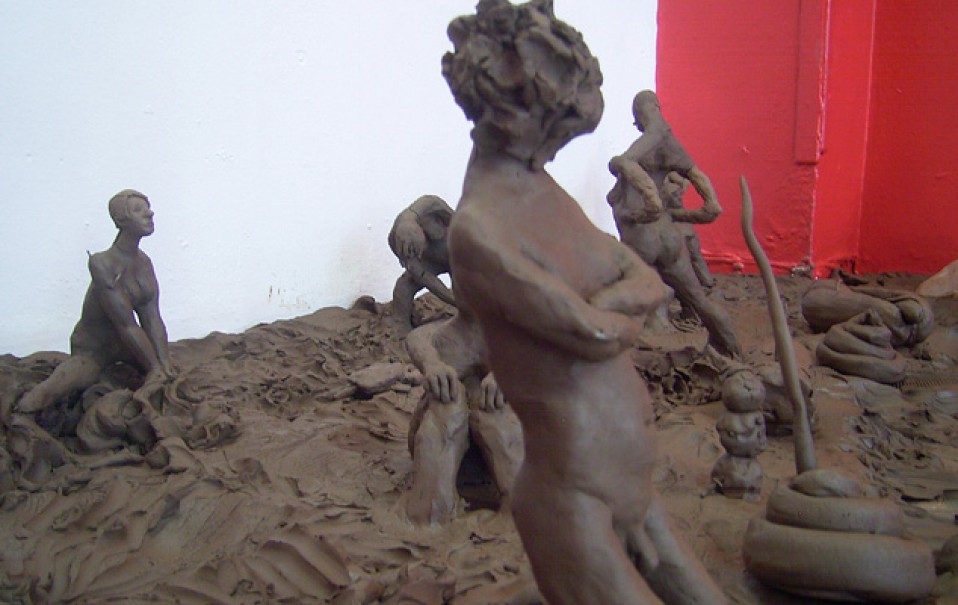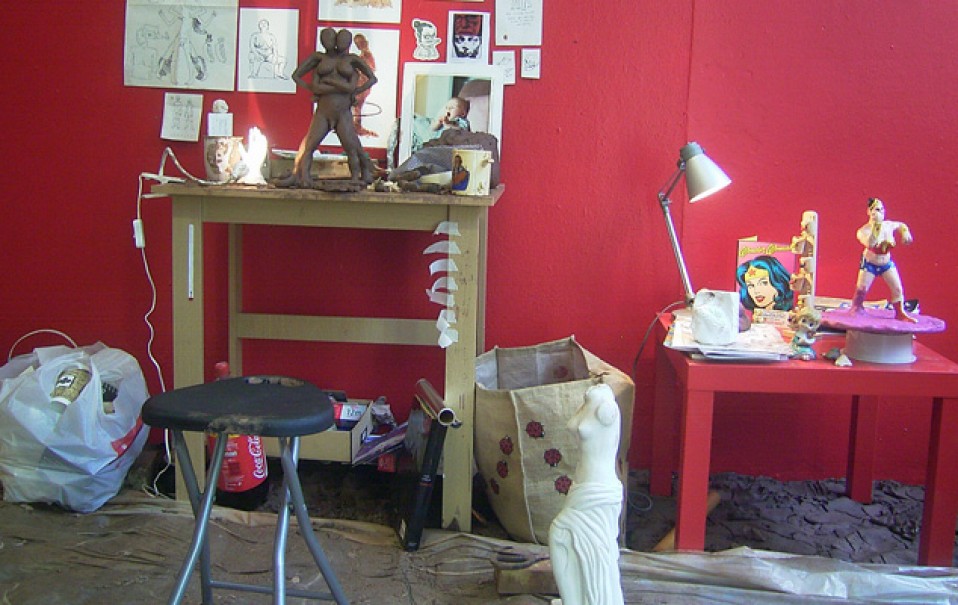 Installation view: Workplace
ARTIST BIOGRAPHIES
DARA BIRNBAUM
Best known for her seminal piece, Technology/Transformation: Wonder Woman, which belongs in the collection of the Museum of Modern Art, New York, Dara Birnbaum (b. New York, 1946) was one of the first artists to subvert the language of television. She is internationally recognised for her pioneering video works made over the past three and a half decades. Editing and manipulating images from popular TV programmes, integrating special effects, text and music, Birnbaum constructed a distinctive video language which has influenced several generations of artists.
Birnbaum received a Bachelor of Architecture from Carnegie Mellon University, Pittsburgh, and a BFA in Painting from the San Francisco Art Institute. She has exhibited work in group and solo exhibitions at venues including: TATE, London; The Museum of Modern Art, New York; the Whitney Museum of American Art, New York; Stedelijk Museum, Amsterdam; IVAM Centre Julio Gonzalez, Valencia; and the Musee d'Art Contemporain, Montreal. Birnbaum is represented by Marian Goodman Gallery, New York.

Christopher J. Campbell (b. Belfast, 1983) subverts the arenas of pop and surrealism: film references bleed into art histories, processes become product and products are processed. In this world, video is sculpture and sculpture is painting. Much of his work examines the structural properties of film and its problematic relationship to reality.
Campbell obtained both his BA (Hons) in Fine and Applied Art (2005) and his MFA with Distinction (2007) from the University of Ulster, Belfast. Recent exhibitions include: Model Realities, PS² (2010), Death to Delawab, Space Delawab (2010); Truth Doesn't Matter, Golden Thread Gallery (2010); and Play and Skinned Knees, Catalyst Arts (2010).


MICHAEL HANNA
Michael Hanna (b. Craigavon, 1979) graduated with a BA (Hons) in Sculpture at Edinburgh College of Art in 2009, and is currently in the final year of his MFA at the University of Ulster, Belfast. Hanna works in a wide range of media including sculpture, acoustic installation and photography. Recent work includes a long-term mouth-based research project, exploring both the physicality and scientific representation of speech.
Hanna's first solo exhibition, Calculated Error, deals with intentional mistakes and will be shown at Golden Thread Gallery in 2012. Recent group exhibitions include: Every One Thing, Platform Arts, Belfast (2011); Station Project Three, Queen Street Police Station, Belfast (2010); Futures, Elephant Gallery, Los Angeles, 2010); and Arrivals, Ormeau Baths Gallery, Belfast (2010).

Ben Crothers (b. Belfast, 1987) received a BA (Hons) in American Studies and Film Studies from the University of Essex in 2008, which included one semester at the University of Miami, Florida. The following year, he remained at the University of Essex to complete his MA in Art History and Film Theory. Ben currently works between Golden Thread Gallery and the third space gallery, and has been involved with exhibitions and art fairs in Poland, Taiwan, London and New York.
Previous curatorial projects include: On Departure (2010), The M-Machine (2011), and Dry Grass and Shadows (2011) - all exhibited in Golden Thread Gallery's Project Space - and future exhibitions include Control Will Tear Us Apart (University of Ulster, January 2012) and Interplanetary (Golden Thread Gallery, Feb/March 2012).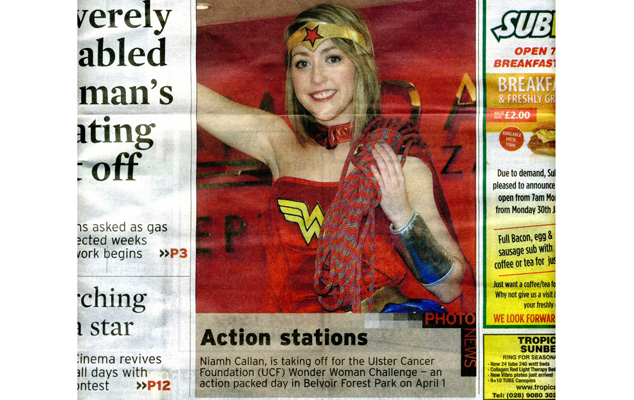 Belfast Community Telegraph, 26.01.2012