Book Launch
Thursday 07July, 5-9pm
The Tuesday Drawing Studio Colouring-in Book Exhibition
Contributors: LA!, Karen, Grace O' Neill, Trisha, Duncan, Allison, Róisín Robertson, Lightbox Willie, Gerry
Ends 09 July 2016
The Tuesday Drawing Studio (TDS) have temporarily succumbed to the zeitgeist with the production of their very own colouring-in book.
Accompanying the official launch of the publication on the 07 July is a week long exhibition which re-stages many of the illustrations within PS². In the spirit of the TDS, the installation of the artwork will be open to participation from the public.The illustrations themselves represent the diversity of themes addressed by TDS contributors.
Drawing is used to explore memory, to visualise feelings on belief and spirituality, to communicate experiences of city life, and as a creative collaboration between parent and child. TDS contributors are also involved in artistic and activist projects outside the studio, including sculptural interventions in public spaces and awareness-raising around social justice issues. These concerns are again reflected in the book.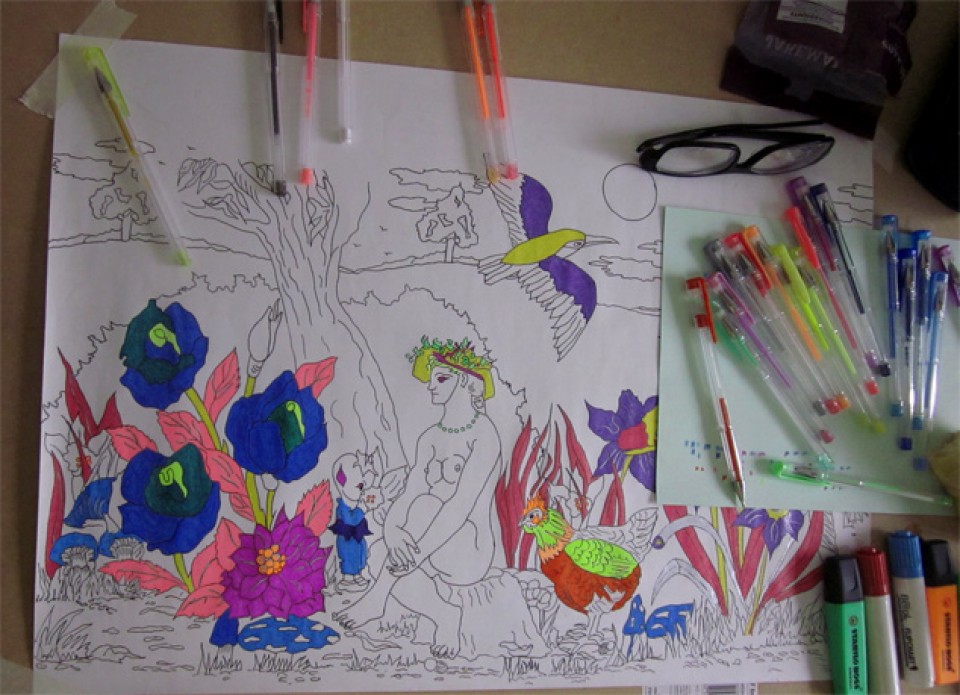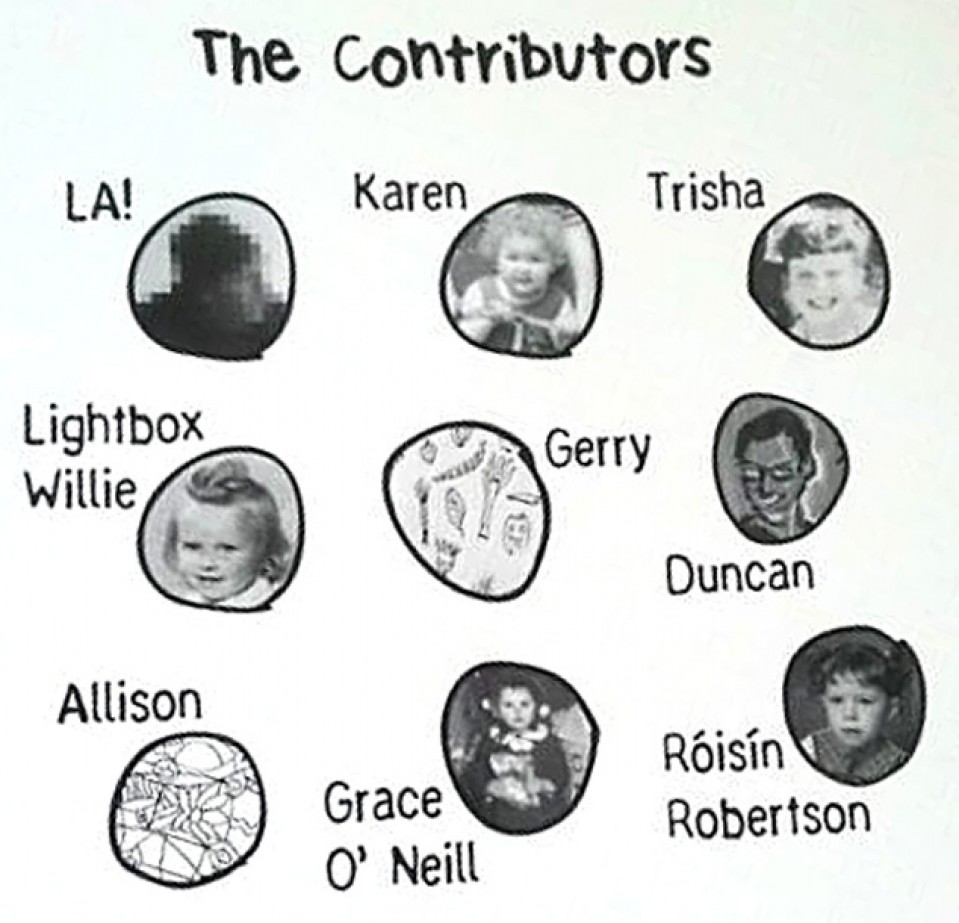 The Tuesday Drawing Studio is a public arts programme based in North Belfast. Each week The TDS hosts two drop-in workshop sessions which anyone is free to attend. Here people cultivate their drawing skills, develop individual artworks and occasionally get together on communal projects.
To get involved with the TDS, simply call down to the workshop space during one of the sessions. These take place every Tuesday and Friday between 11am and 2pm at the Culture Shop, Ashton Centre, 5 Churchill Street, Belfast BT15 2BP. The Culture Shop is part of New Lodge Arts cultural programme.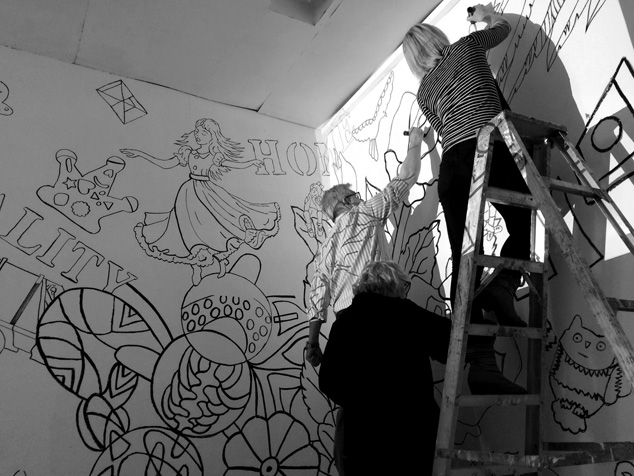 Tuesday Drawing Studio Colouring-in Book
If you need any more information take a look at the twitter account or email: thetds[@]riseup.net

The Tuesday Drawing Studio was also part of the series community as artist, the main theme of PS² in 2015-16.
To see the TDS project click here.

Thanks to Shanway Press and all our backers from the crowdfunding campaign for their help in producing this book. Images: Tuesday Drawing Studio Colouring-in Book.