Opening
Thursday, 30 January 6-8pm
6pm: in conversation- Ben Cook, director of LUX and Jacqueline Holt
Friday, 14 February, 6pm
Film screening: Valentine's Day special

Opening hours
Wed- Sat 12-4pm

This Moment of Being
Jacqueline Holt
Ends 15 February 2020
This Moment of Being is an exhibition by Jacqueline Holt that documents the day-to-day life and experiences of a cultural worker. Opening up discourse around cultural production by exposing process and practice, trying to make ends meet and touching on the personal. Using peripheral and fleeting moments in an effort to capture the moments that escape the direct focus of intended production. The exhibition brings together photography, sculpture, print and video, using the exhibition as a medium to mark a moment in process.
'Out of step and slightly awkward I am articulated through identities as daughter, sister, artist, office worker, dog guardian/walker, benefits claimant, unpaid/paid cultural worker. The see-saw of survival as an artist and as a citizen. The hidden life, the desire to be legitimate. Squeezing my art practice in between the everyday exigencies of earning a living, creating time, space and energy to enable continuity of art practice. Alongside, trying to muddle along in the art world, where the studio is home but the art world feels at times like a minefield of social mores that feel like a foreign land.' JH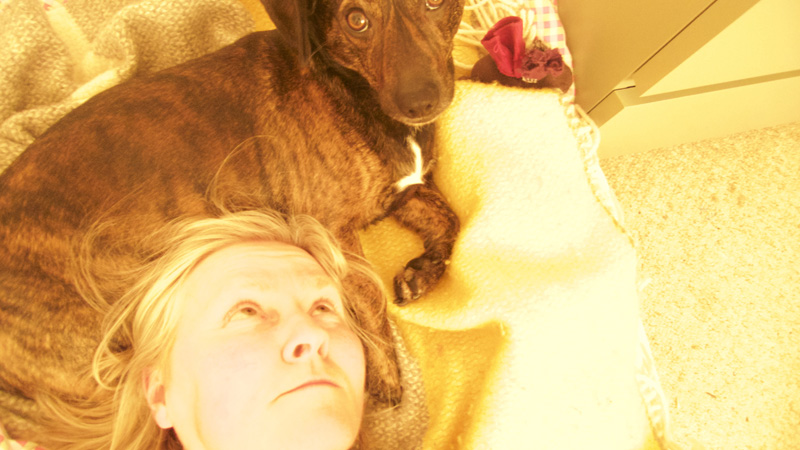 Winter the boiler broke
This exhibition is the culmination of Jacqueline's ACES Award, supported by the Arts Council of Northern Ireland and in partnership with LUX. Having originally worked at LUX, she moved to Belfast in 2010 to re-position herself and focus on her art practice. She graduated from the Belfast School of Art MFA in 2012. In 2015, she co-founded the organisation AMINI, which supports artists working in moving image through screenings and discussions. She has exhibited in Belfast, London, Nice and Dublin. Recent projects include a commission for DORIS, a Soft Fiction publication on film and artists' moving image culture, and The Last Soirée of the Belgium Embassy Annex, N16, an exhibition curated by the artist Gerry Smith.
Thursday, 30 January, 6pm: in conversation- Ben Cook, director of LUX and Jacqueline Holt.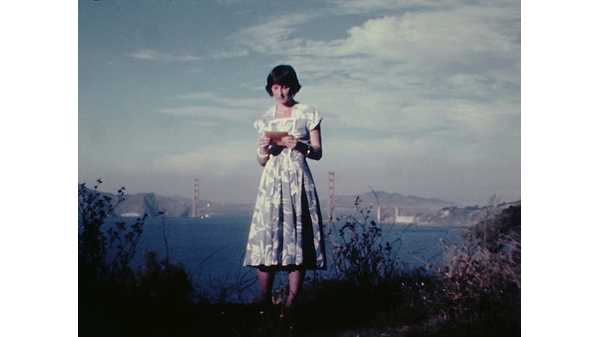 Friday 14th February, 6pm

Special Valentine's Day screening of 'Recital'. Free and all welcome

Recital- Stephanie Beroes USA, 1978, 20 minutes
Recital takes as its point of departure Beroes' eponymous film from 1978, a rarely screened work inspired by the writings of Simone de Beauvoir, and addresses the state of 'woman in love'. Drawing on past love letters of Beroes, Carolee Schneemann, Casey Miller and Kathleen Frazier, this beautifully awkward and highly structured work reflects on sincerity, desperation, and distance from emotion.
The screening will be accompanied by a musical response to Recital, composed by Verity Susman and recorded live at Café Oto.