Opening
Thursday, 25 July
6–8pm

Opening hours
Wed–Sat 12–4pm
+ Late Night Art until 9pm

Thursday, 25 July
2-5pm:
free print making taster session with the artists. Just drop in and spend 20min to give printmaking a try.
Trilateral
Belfast Print Workshop residents show
Aimee Melaugh, Cathy Scullion and Lucy Moyes
Ends 03 August 2019
This project will show the work of 3 artists who received the Belfast Print Workshop
residency award 2018. This exhibition will showcase how their practice has developed within this year as well as highlight their very different approaches to printmaking. Trilateral will include a series of free, public workshops in printmaking, making this reproduction technique accessible and a neighbouring arts organisation and arts facility visible to a wider audience.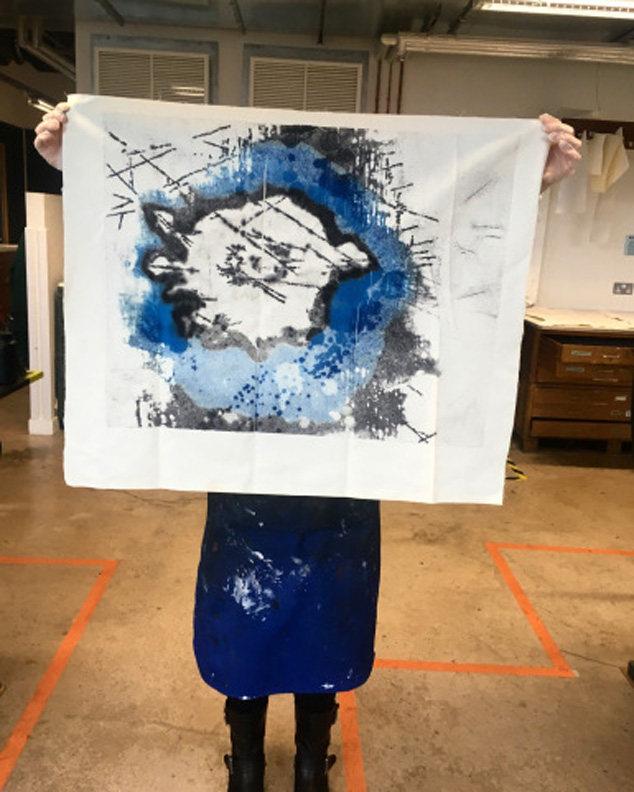 Aimee Melaugh graduated from Ulster University Belfast with a First Class Honours in Fine Art Painting in 2018. Since joining Belfast Print Workshop Aimee has been able to expand her practice into print. her work explores catastrophic events which have taken place throughout history with reference to her grandfather's experience of being in the army during World War Two.


Cathy Scullion graduated from Ulster University Belfast with a First Class Honours in Fine Art Print in 2018. Cathy takes an experimental approach to her printmaking, often incorporating elements of installation, sculpture and video. Through her practice Cathy explores the human condition and uses the process of making her work as a way to help her better understand human behaviour. @cscullionart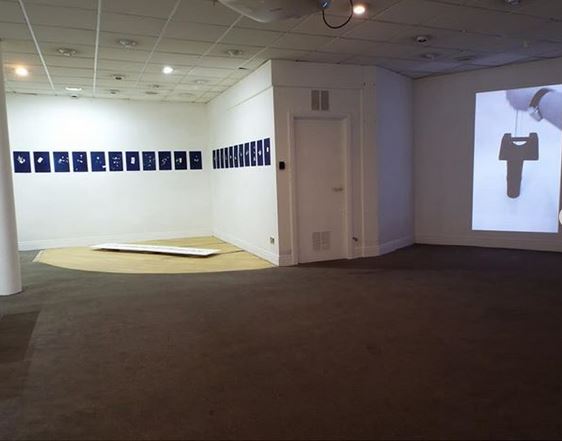 Installation view- Cathy Scullion. Image: Cathy Scullion
Lucy Moyes graduated from Ulster University Belfast in Fine Art Print in 2018. Using instinct and impulsiveness as a method of working Lucy explores the impact the subconscious has on us without our full knowledge. She creates landscapes and cellular like images, intrigued by the idea of something unfamiliar happening to the familiar and the shared relationship between the external environment and the internal environment have with one another.

​