Opening hours
18 - 25 August: Fri, Tues, Wed, Thurs 1-5pm
Sat 11am-3pm, Sun, 12-3pm.
Tuning The White Walls
Sound events curated by Min Kim. Part of 'art &... ' [2] art and sound.
Una Lee, Miguel Ortiz & Steph Horak, John D'Arcy, Pablo Sanz, Tristan Clutterbuck, Aonghus McEvoy
Ends 27 August 2017
Min Kim: Project Notes
Since the rise of the notion of 'experimental music' and the following question, what music is, the boundaries of musical performances have become relatively blurred. Defying conventional concert halls, composers, sound artists and improvisers have taken over private and public spaces including white walled gallery spaces. In some cases, a gallery simply has served as a 'different' concert hall for stage-based unidirectional musical performance. Yet in other cases, musicians would appropriate their works to be organically interwoven with the given space and/or let themselves inspired by it. How do musicians then fit into a gallery space by foregrounding their focus on music and sound? What possibilities does a gallery space offer that concert halls and other stage-based venues do not? The series 'Tuning The White Walls' examines some of the ways that musicians take advantage of gallery spaces with the emphasis on the time-based aspects.

1) Opening the Floor Through Audience Participation | Una Lee, Miguel Ortiz & Steph Horak, John D'Arcy
Without the physical division of an elevated stage and audience seats, a gallery space efficiently facilitates the inclusion of the audience into the performative installations and installational performances. By primarily focusing on the notion of audience participation, outcomes of such works often vary depending on the participating audience. Three works under this theme, each concerning with different aesthetics and material, invite the audience to take part and become a crucial element of the work.

2) Filling the Corners Through Sonic Intervention | Pablo Sanz, Tristan Clutterbuck, Caolan Daly, Aonghus McEvoy
Art galleries usually consist of rectangular empty rooms, leaving literally a plenty of space to be explored by traveling waves of sound. Whether it is the architectural dimensions or the spatial particularities, each gallery space potentially offers to be unique instrument on its own, inspiring the artists to create site-specific sonic installations and performances. One installation and three live performances will engage with this theme and approach the spatiality of the gallery as an equally important element as their other resources. The sonic results of these works will be shaped partially through the given space and situation, and are therefore only to be experienced once, there and then.


Timetable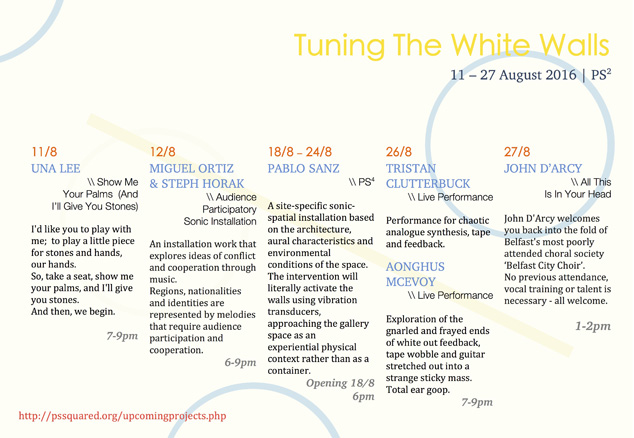 11 August, 7-9pm
Una Lee / Audience Participatory One-to-One Performance // Show Me Your Palms (And I'll Give You Stones) // I'd like you to play with me; to play a little piece for stones and hands, our hands. So, take a seat, show me your palms, and I'll give you stones. And then, we begin.
'Show Me Your Palms (And I'll Give You Stones)' is a one-to-one performance that explores intimacy in the public context through a shared, unrehearsed musical performance. Anyone is welcome to drop in for this 10-minute individual performance, but in order to experience it at a preferred time, please book a slot through the following link.

12 August, 6-9pm
Miguel Ortiz & Steph Horak / Audience Participatory Sonic Installation An installation work that explores ideas of conflict and cooperation through music. Regions, nationalities and identities are represented by melodies that require audience participation and cooperation.

18-25 August
Opening: 18 August, 6pm
Opening hours: Fri, Tues, Wed, Thurs 1-5pm, Sat 11am-3pm, Sun, 12-3pm.
Pablo Sanz / PS⁴- site-specific Installation
PS⁴ is a site-specific sonic-spatial installation based on the architecture, aural characteristics and environmental conditions of PS², addressing the gallery space as an experiential physical context rather than as a mere container. Vibration transducers activate the space with acoustic energy, animating the specific resonances and textures of the room´s materials. An evolving field of subsonic oscillations and spatial effects is produced throughout the gallery, where the continuum between airborne and structure-borne tactile sound and the constantly shifting thresholds of attention between sensations arising from the inner-body, the interior and the exterior of the gallery space can be experienced. All participants are required to enter the gallery space without their shoes. Pablo Sanz is an artist, composer and sound recordist currently based in Belfast. He makes site-specific projects, multichannel installations, immersive live performances, headphone pieces and publications. His activities are engaged with the exploration of aesthetic and spatial aspects of sonic perception, working primarily with environmental sound as raw material, extended listening technologies, architectural physical space and spatial audio strategies. His work is presented internationally in a variety of contexts. He has been artist-in-residency at several programmes in Spain, Portugal, Brazil, Slovenia, Belgium, Germany and The Netherlands. Recent works include radio commissions for Radio Reina Sofía Museum (Madrid), FON Air UK, Atelier de Création Sonore Radiophonique (Brussels) and releases on Very Quiet Records (UK) and Sonic Terrain (Colombia). He is currently working towards a creative practice PhD at the Sonic Arts Research Centre (SARC), QUB. For more information see: http://pablosanz.info facebook http://pablosanz.bandcamp.com twitter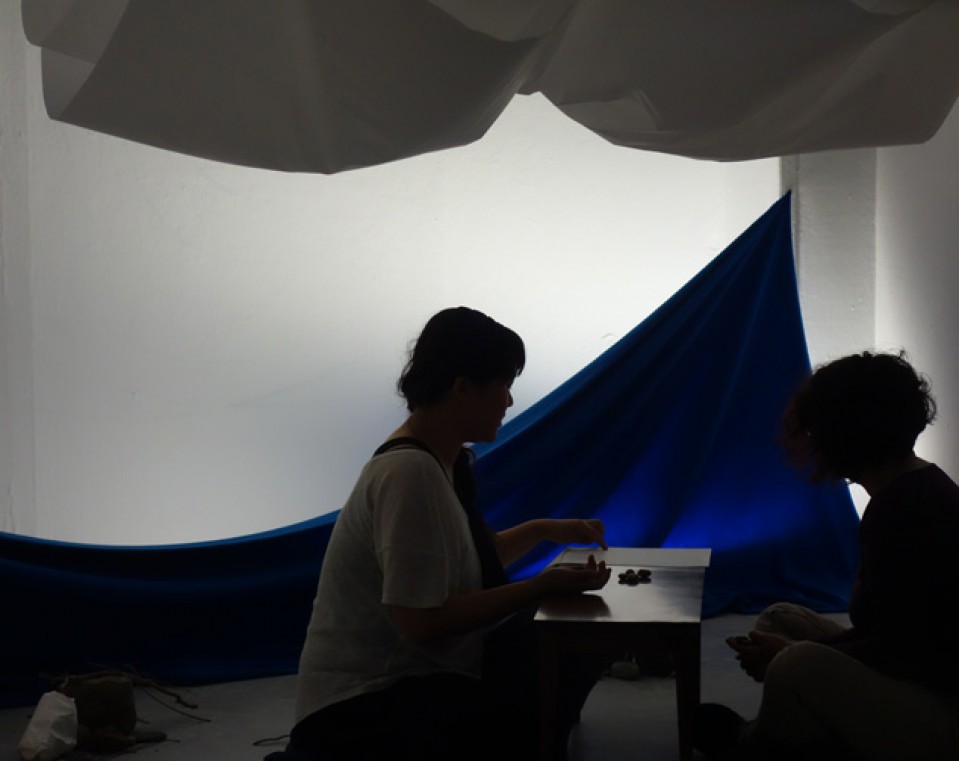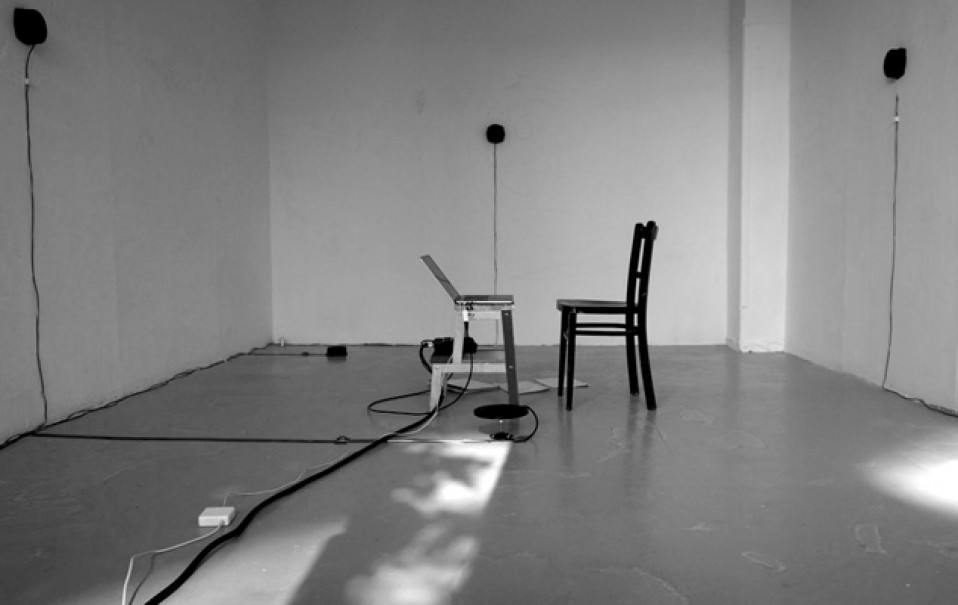 Pablo Sanz: installation view 16.08.2016
26 August, 7-9pm

Tristan Clutterbuck / Live Performance Performance for chaotic analogue synthesis, tape and feedback. Aonghus McEvoy / Live Performance Aonghus McEvoy will explore the gnarled and frayed ends of white out feedback, tape wobble and guitar stretched out into a strange sticky mass. Total ear goop.

27 August, 1-2pm

John D'Arcy / Audience Participatory Choir Performance // All This Is In Your Head // John D'Arcy welcomes you back into the fold of Belfast's most poorly attended choral society 'Belfast City Choir'. Our past concerts at the Ulster Hall and Sonic Arts Research Centre have involved songs,games and conversation that explore local literature about the changing face of Belfast City. No previous attendance, vocal training or talent is necessary - all welcome.

About the curator
Min Kim is a sound artist and improvisor who mostly works publicly under the name 'Una Lee'. In 2014, Min Kim has curated 'round buttons square tones' for PS² together with Barry Cullen.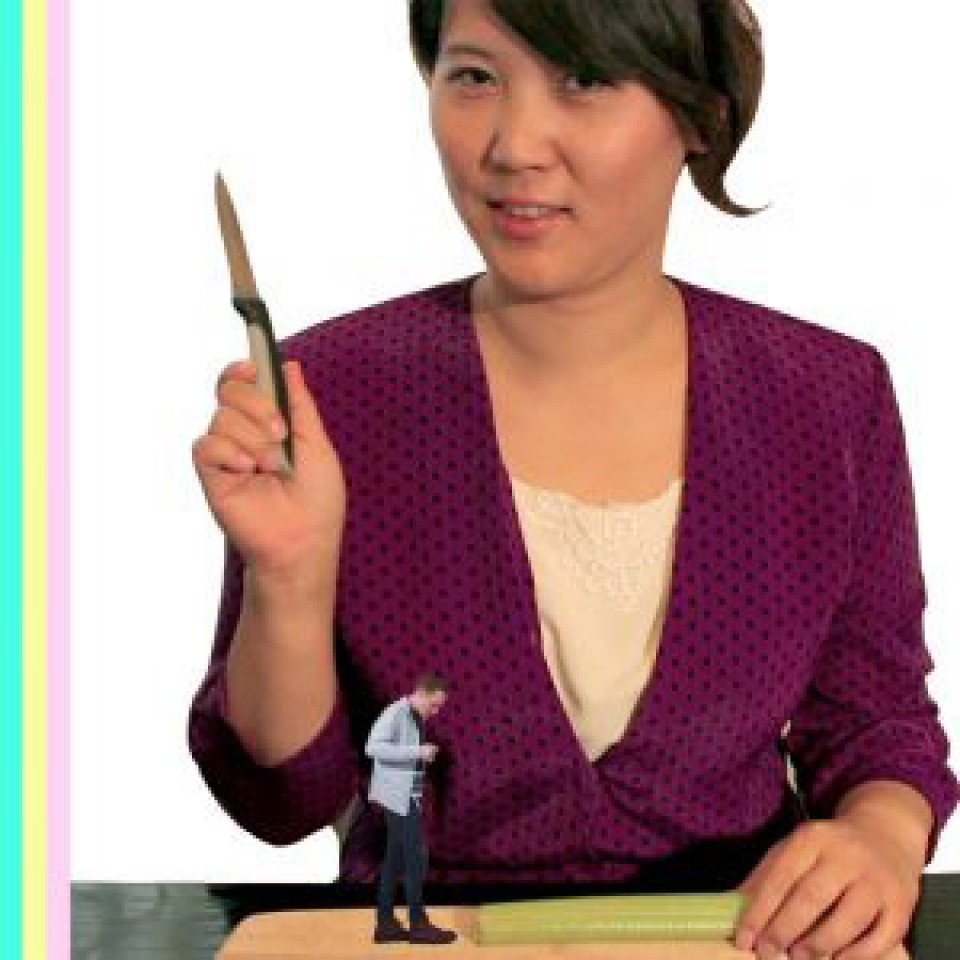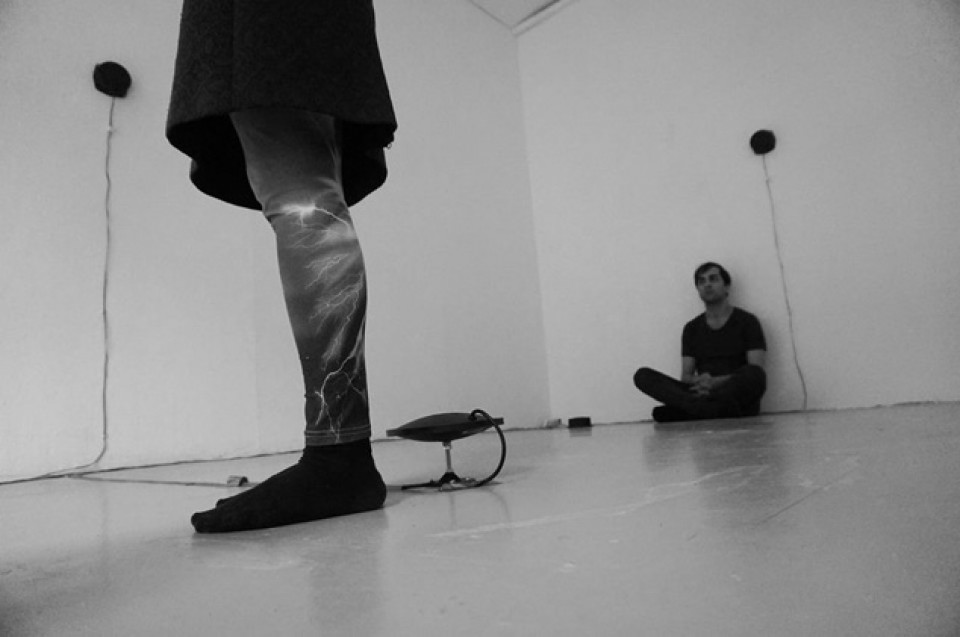 Pablo Sanz: installation view 18.08.2016
About art &....
In this series of 3 projects, PS² will work with specialist practitioners, to curate a project and programme around their subject and the link between art and other practices.. Contemporary art crosses many traditional borders incorporating other disciplines like film, performance, theatre, music, animation, dance… Yet there still are distinctions and hierarchies: who mixes with whom and to what degree? And does this interdisciplinary collaboration really produce new outcomes, valuable for all 'professions' involved? The series initiates collaborations and presents examples and processes of fruitful projects, some will be in partnership with organisations and Festival i.e. NI Science Festival; Art&Design Festival; Ulster University; SARC, Queen's University.
1. art and craft: Jane Rainy, Nicola Drennan.
2. art and sound- curated by Min Kim
3. art and coding- curated by Robin Price


To listen to an interview by John D'Arcy with Min Kim and Tristan Clutterbuck on The Jewel Case broadcasts (Tuesdays at 8pm on Lisburn's 98FM, Bangor FM and FM105 Down Community Radio) click here.