Opening hours
Tues- Fri 1-5pm, Sat 11am-3pm
Two days past and the skies had changed 73 times on her noticing
Sheenagh Geoghegan
Ends 23 April 2016
Sheenagh Geoghegan works with painting and sound, sometimes bringing both art forms together, sometimes keeping both disciplines separated.

A main theme of PS² during 2016/17 are projects with different permutations and interdisciplinary crossovers between art &craft; art &sound; art &coding; art &folklore and art &politics.
Sheenagh Geoghegan's project will show a very original and subjective way, to merge different disciplines into a convincing new form and display.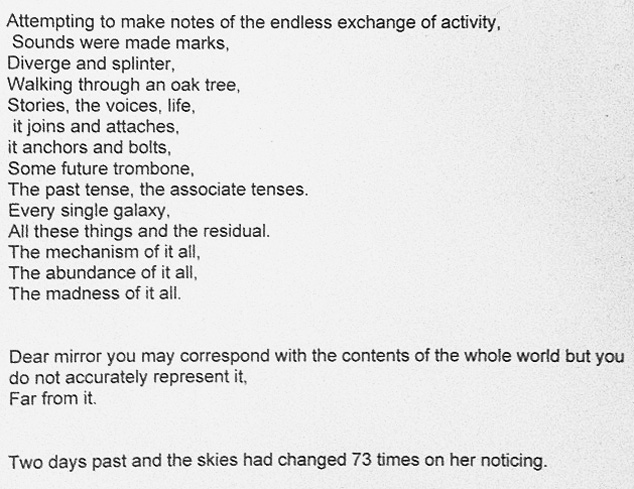 Image/ text: Sheenagh Geoghegan- project preparation
About the artist
Sheenagh Geoghegan is currently based in rural Tipperary, she completed her MFA at The Slade School in 2013 where she was awarded the Stanford Scholarship, The Orpen Award, and The Charles Heath Hayward Award.