Unregimented
Workshop with families and staff from 2rifles, Abercorn Barracks, Ballykinler
Kathrin Böhm and a group of 'Army wives'
Ends 28 June 2014
'un-regimented' was planned as a project with and for the soldiers, service personnel and families at the Abercorn Barracks in Ballykinler, Co Down. It included two diverse workshops, stretching over 5-8 weeks, with the aim to produce an outcome in form of a performance and an object. The two workshops were seen as a collaborative process, where the participants would collectively produce new work. Although each workshop had a conceptual brief and strong artistic facilitator, themes and directions would develop through the input from the participants.

The un-regimented project did not take place in is intended form and with its allocated funding. The main reason was the closure and relocation of the camp in June 2014, announced during the preparation period for this project. Despite difficulties during a period of removal preparations, PS², together with Kathrin Böhm will be able to carry out one part of the project: the local village product.

Un-regimented, part 1
Workshop 2: local village product for 2rifles
Lead artist: Kathrin Böhm, Myvillages, London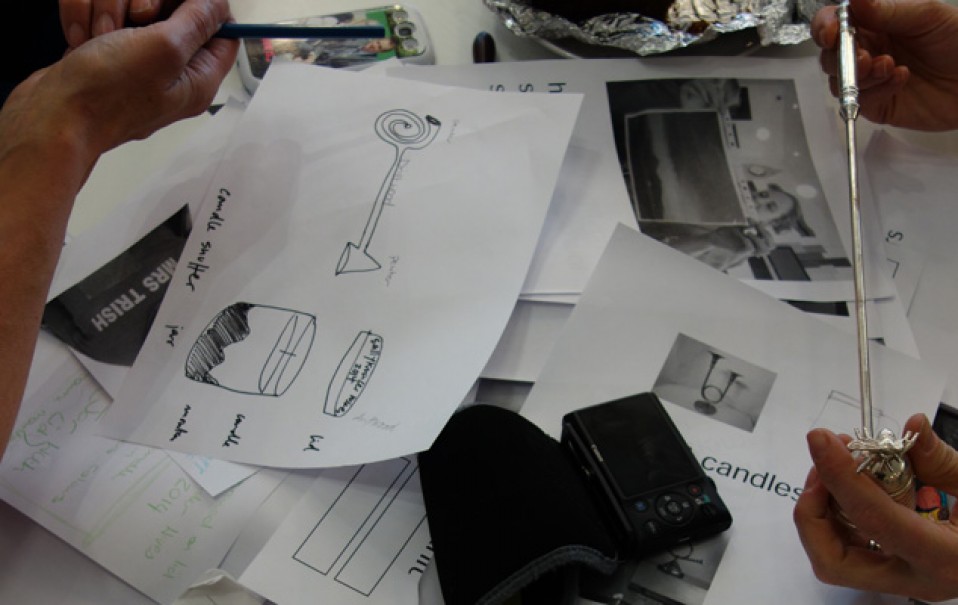 Friday, 28 March: workshop, Ballykinler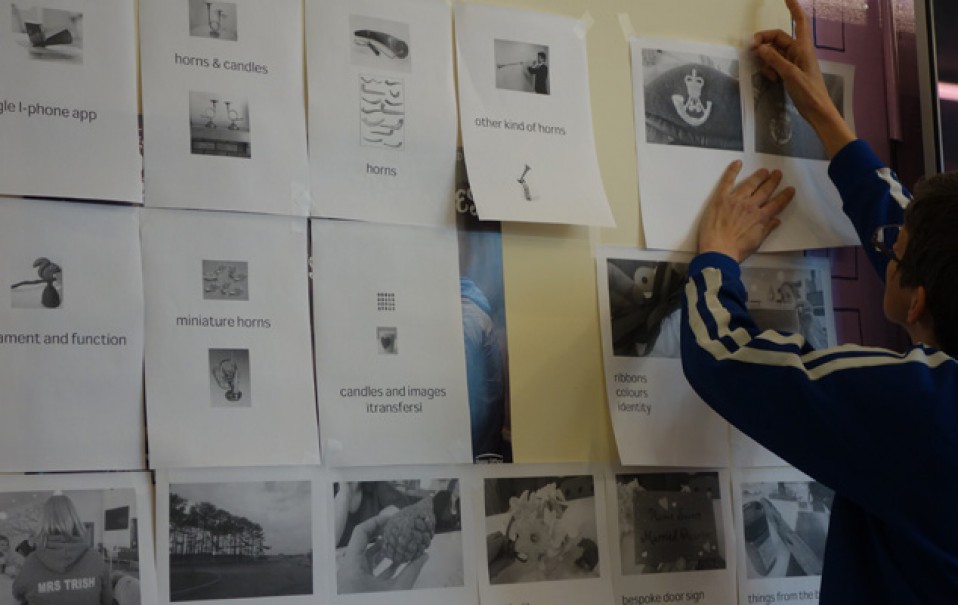 Every place should have a souvenir, an object which exemplifies a location, its people and culture. The workshops will develop a product and facilitate the manufacturing. This could be an object, a sound, something to eat, a song, etc. It has to have a strong connection to the place; to its stories and histories and to individual and collective memories.
At the start will be brainstorming sessions and conversations about local activities, particular knowledge, memories, skills and materials.

Workshop sessions:
Thursday, 27 March 12.30- 2.30pm
Friday, 28 March: 12.30- 2.30pm
Saturday, 30 March 10-12am.
Lead artist: Kathrine Böhm, 'my villages', London.

Kathrin had worked before with PS² on the Up- down project, 2011, with a group of pensioners in Ballykinler. Their village product was a ceramic flower pot in the shape of a carvan, an exact scaled model of their 'community centre'.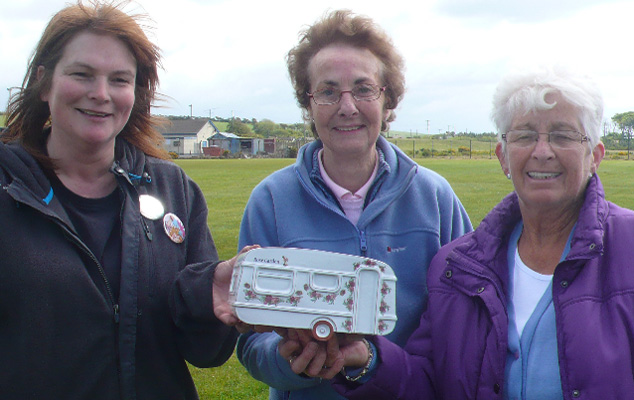 The local product developped by the Forever Young Pensioners, Ballykinler, 2011. Edition of 60
For more information see.
.

Un-regimented, part 2.

Workshop 1: dance and physical movement
Lead artist/coreographer Jessica Kennedy, Dublin
It might seem a far stretch from the daily drill, marching and fitness and exercise to dance. This is not quite the 'strictly' type of dance, but physical movement as a means of expression.
Jessica Kennedy, choreographer and dancer from Dublin, will work with all Abercorn movers&shakers to develop a dance piece. The workshop will start with a kind of inventory: what type of movements do you like? What type of skills, drills, physical fitness do you have? How could movements be combined to express yourself? Will it look like a Pink video, a parkour run or a choreography of its own? All it takes is some courage. The rehearsals will take place in the barracks and at proper dance studios outside. Fingers crossed and there will be a performance at the end in an art centre. For more information on Junk Ensemble see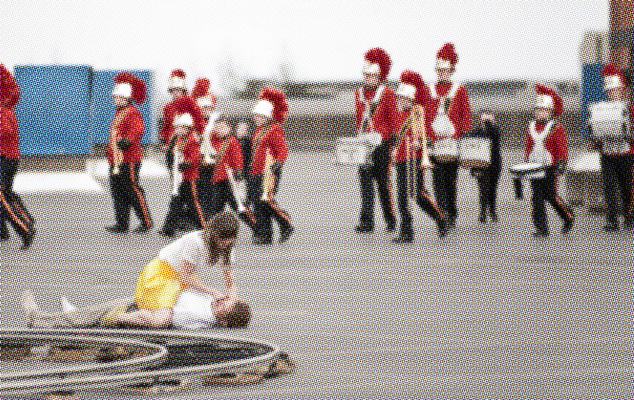 Junk ensemble- Image: Luca Truffarelli
Project background
PS² has worked on several projects with the community in Ballykinler, together with local artist and activist Anne-Marie Dillon.
Part of RHYZOM, 2009/10, took place in the small village followed by a series of projects in UP-Down, 2011.
Smaller research projects were carried out together with architecture students from Queen's University, Belfast:
'Beach huts', 2011 and 'Transfer tests' in 2012.
The community garden project 'Link gardens!', lasted from 2012-2015 until the site was regenerated for housing.