Friday 24 January 6pm

Talk/screening by Izzy McEvoy
Opening hours
Wed- Sat 12-4pm

We are a frame in time being played in a different space
Izzy McEvoy
Ends 25 January 2020
Friday, 24 January, 6pm
Talk/screening by Izzy McEvoy

A talk and screening centred around the idea of exposure in relation to Izzy's work, her experience of OCD and various therapies, including magic mushrooms. She will show two films from the LUX archive that explore these themes.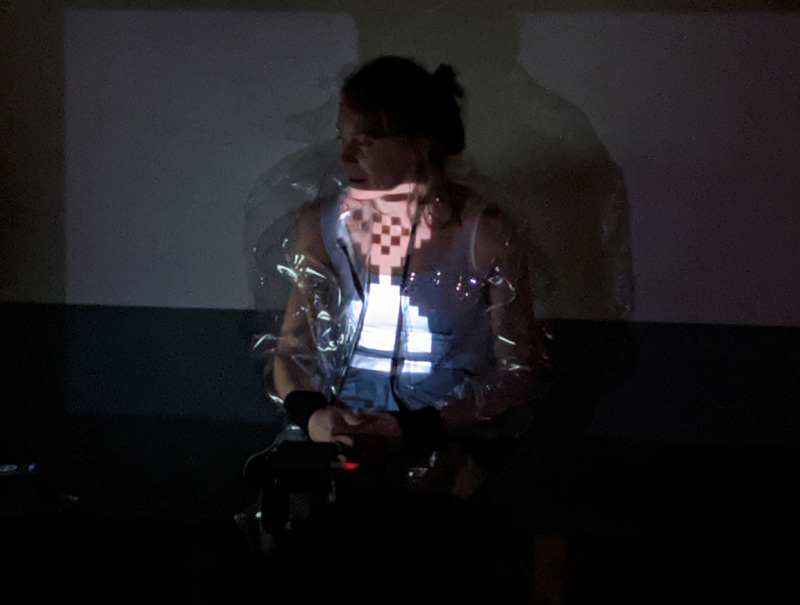 Performance still
The project in the form of a moving image installation by Izzy McEvoy has at its starting point an autobiographical text about two significant events that happened to the artist in the space of a week: on one Sunday she undertook a large magic mushroom trip with her partner for the benefits of cognitive therapy for her long term mental health (OCD). On the following Sunday they both watched her mother pass away. Central to the text is her relationship with her partner, who she often films.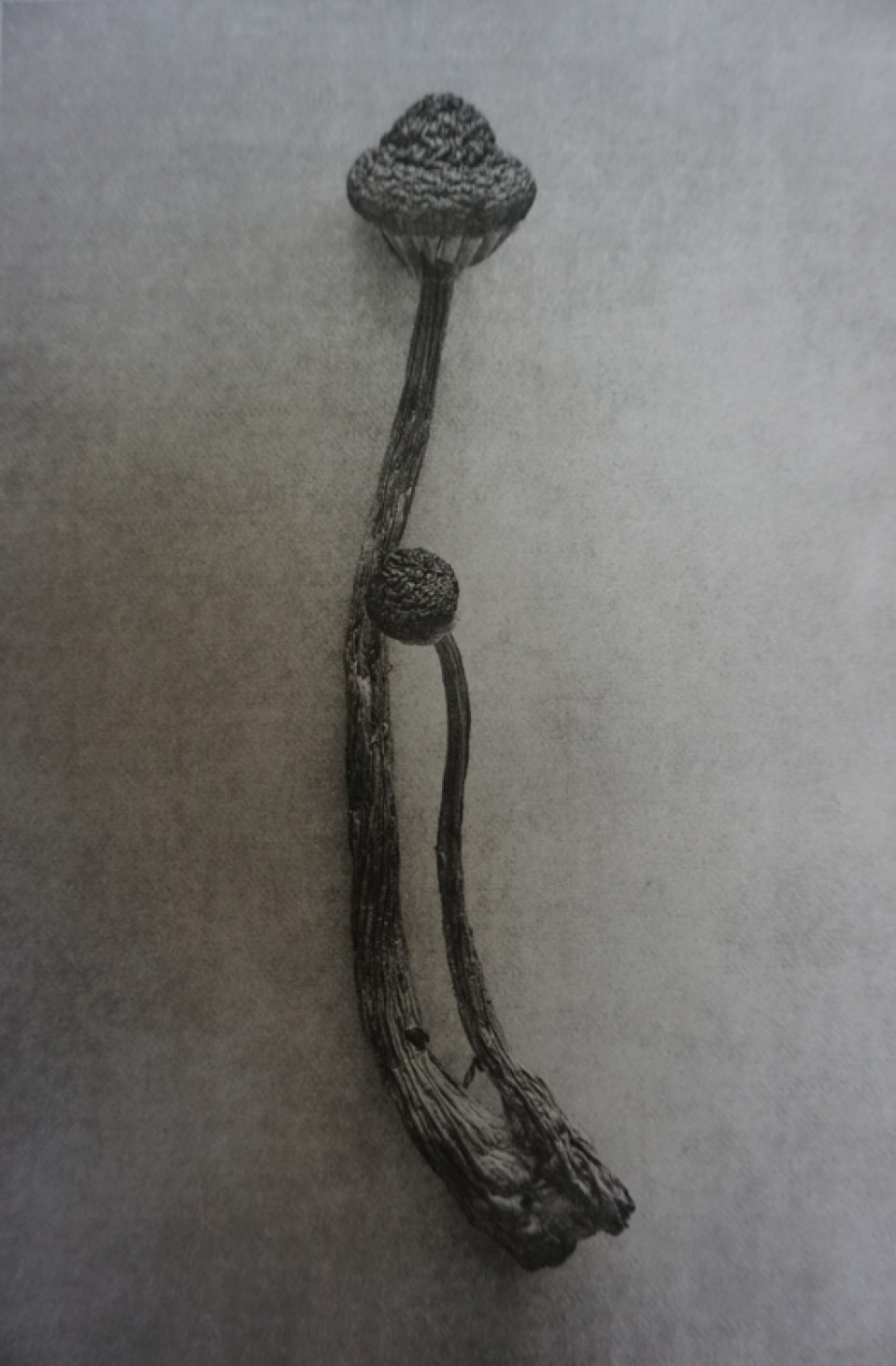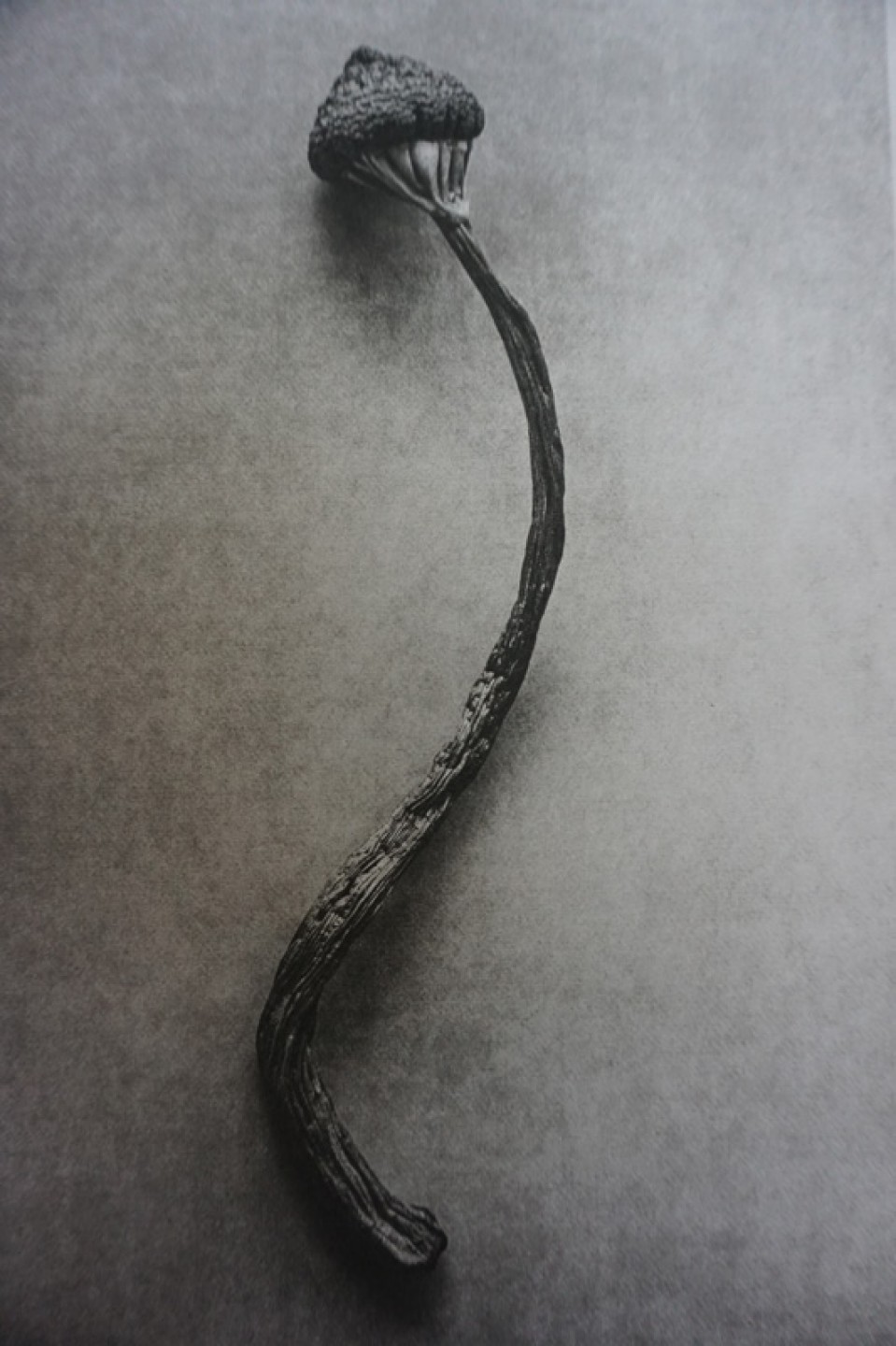 Connecting these events and ideas through intimate relationships of care and self-care, the work explores these notions in both domestic and professional contexts. The moving image installation displays footage from a personal archive of her partner, the mushrooms they cultivate together and her mother's body awaiting cremation. A new film interviewing her mother's undertaker, Tracey Meakin, is shown alongside the installation discussing the intricacies of working with the dead and bereaved.
Underpinning this work is the notion that care – both of ourselves and others – is in some ways a working against death while simultaneously acknowledging mortality. Our awareness of the finality of death is bound up in our relationships to our own and others' bodies. In its engagement with funereal and hallucinogenic practice the work seeks to undermine or disrupt the ways we see the finite and contained nature of corporeal life.
For the opening on Late Night Art, Izzy McEvoy will perform a performance-reading at 8pm.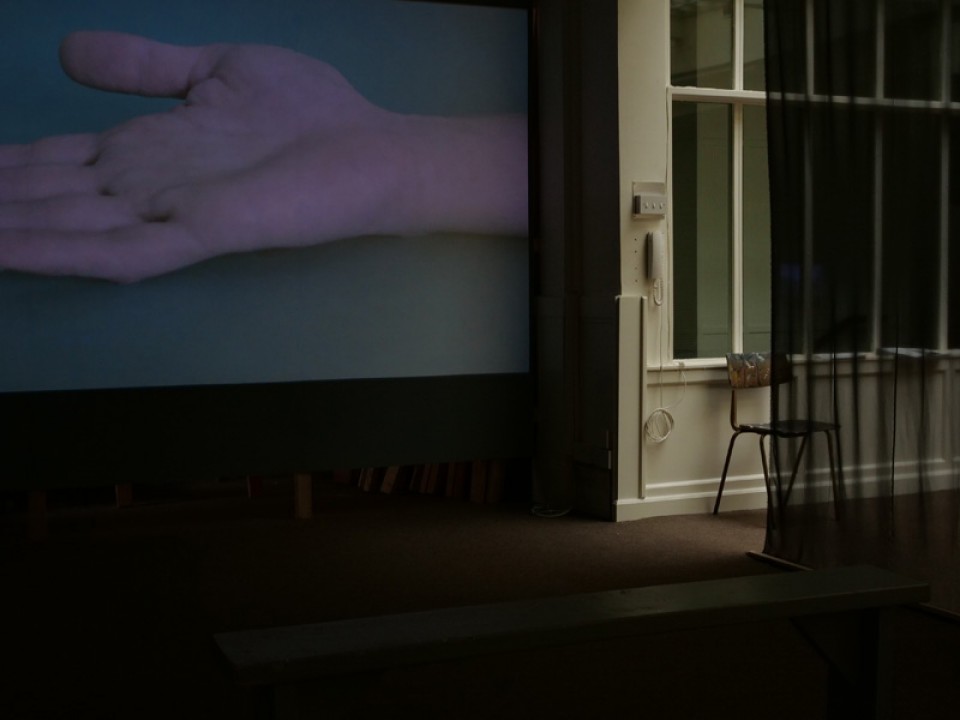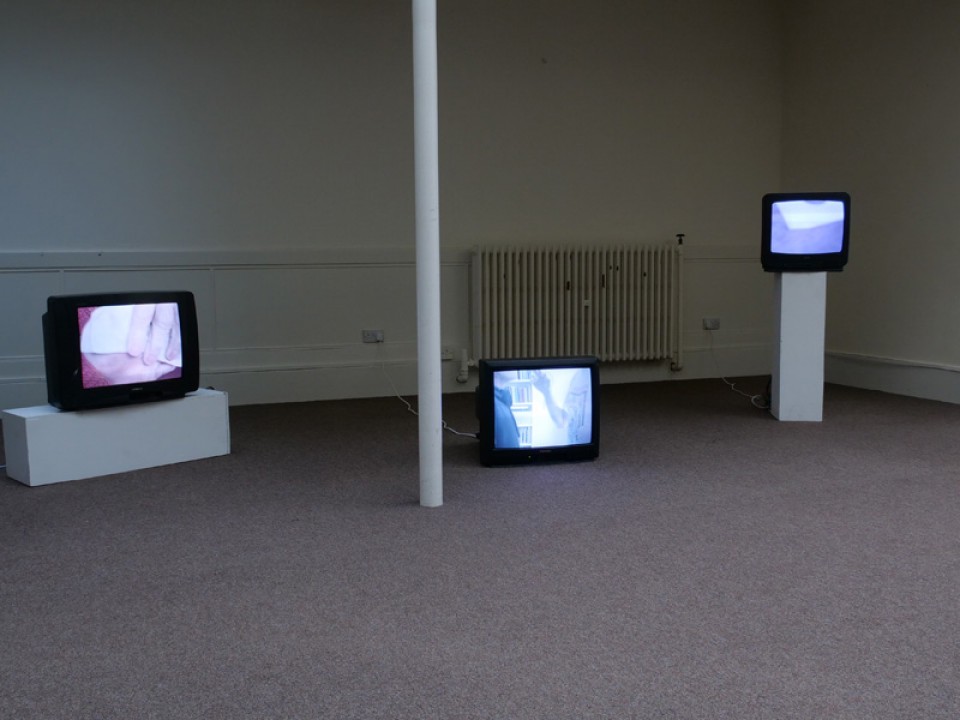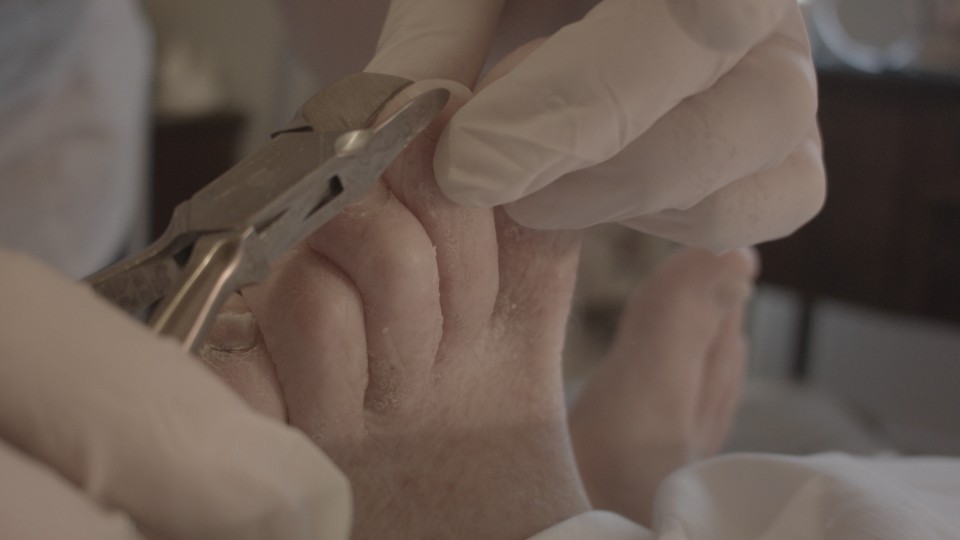 Taking the Body into Care- still, Izzy McEvoy
Sequenz 27.00_01_51. Still, Izzy McEvoy
Izzy McEvoy lives and works in London. She received an MA in Sculpture from the Royal College of Art in 2015. She has exhibited at Romsas, Oslo; Campbell Works, London; Landmark, Bergen Kunsthall, Oslo; BF Artist Film Festival, London; Outpost Film Festival, Norwich; Glassbox, Paris; Podium, Oslo; Institute of Contemporary Arts, London; Camden Arts Centre, London. She worked with PS² during the short residencies programme, January 2019.