Jan McCullough
PS² Freelands Artist programme (2018-2020)
JAN MCCULLOUGH is a Belfast based artist interested in the role photography plays in the construction and expression of individual and collective identities in contemporary society. She has explored how people use photography when improving their lives in a consumption-led society, where desires are shaped by advertising and the photographic image – how a 'better life' can be commodified and built.
She has used the support and funding of the PS² Freelands Artist Programme to investigate and respond to the methods that 'future life planning' enthusiasts use, collaborating with people who utilize photography in a tactile manner in order to construct their ideal future lives, on a new film, Vision Board Party (2018), which was exhibited at Golden Thread Gallery (Belfast) and Blast! Festival (Sandwell). During the programme, Jan has spent time in residence at PS² and as Artist in Residence at the Irish Museum of Modern Art in Dublin and Los Angeles as part of the IMMA Photography Residency Award 2019 – 2020 (which also includes a residency at Light Work, New York, due to be completed in 2021), researching and exploring analogies of the factory, how photography connects with individualized and collective self-improvement, DIY (Do-It-Yourself) processes, and how it can be used as a tool to generate actual, and imagined, agency. She will exhibit new work at the Centre for Contemporary Art (CCA) Derry~Londonderry in November 2020, and at PS² early 2021.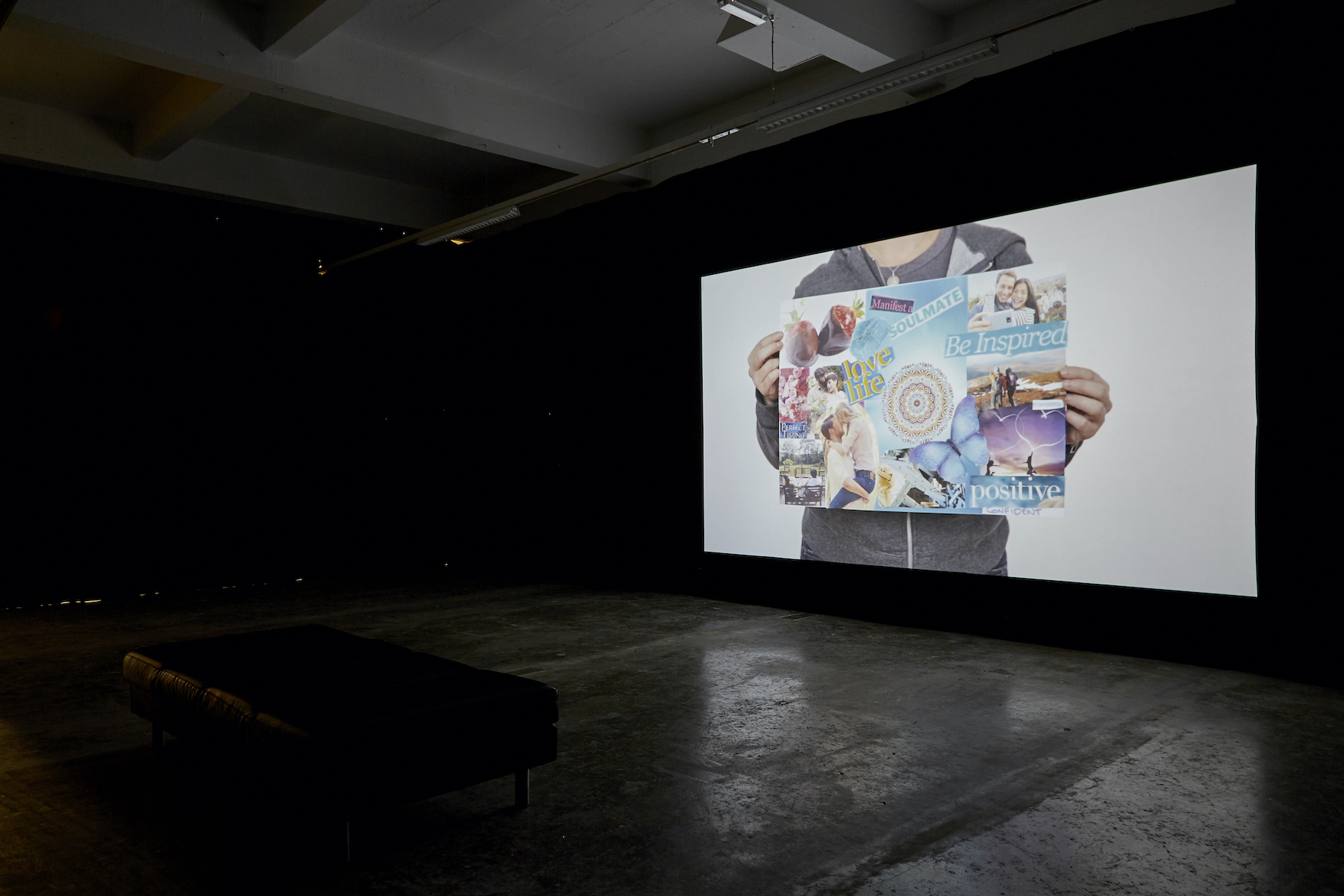 Installation image of 'Vision Board Party' at Golden Thread Gallery, 2019
Website: www.janmccullough.co.uk
Instagram: @jan.mccullough
About
Jan McCullough's work has been nominated for the Deutsche Börse Photography Prize, International Centre for Photography New York Infinity Award and won the British Journal of Photography Breakthrough Award. Her book 'Home Instruction Manual', published by Verlag Kettler, was awarded the Kassel Fotobookfestival Dummy Award and shortlisted for the Recontres D'Arles Author Book Award.