PS² Freelands Artist Programme 2018-20
Janie Doherty, Michael Hanna, Julie Lovett, Jan McCullough, Emily McFarland. Programme curator 2018-20: Alissa Kleist
Ends 31 December 2020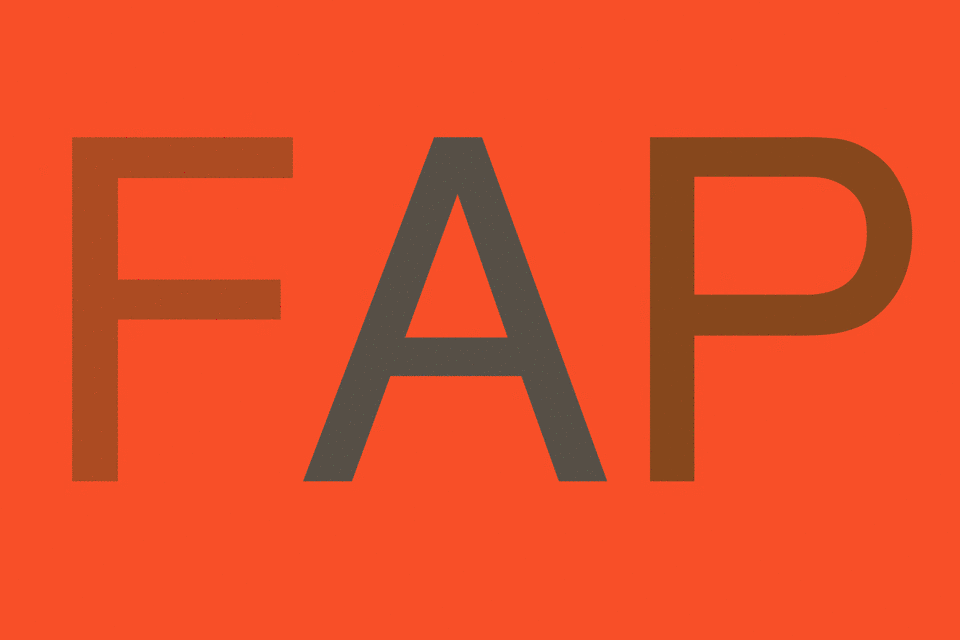 Image credit: Michael Hanna, installation image of Predictable Contact, 2017 ; Julie Lovett, still from Exhibit A, 2018; Emily McFarland, still from Ice Reframed, 2017; Janie Doherty, still from The Politics of Comfort, image by Aphra Lee Hill, 2018; Jan McCullough, Home Instruction Manual, 2015.
The PS² Freelands Artist Programme is an initiative funded by the Freelands Foundation that supports creative and professional development for emerging artists based in Northern Ireland, and fosters long term relationships and collaborations between artists and arts organisations.
The first cohort of artists participating in the 2018-20 PS² Freelands Artist Programme are Janie Doherty, Michael Hanna, Julie Lovett, Jan McCullough and Emily McFarland. They were selected through an open call, shortlist and interview by a panel consiting of artist Alastair MacLennan, artist; Alissa Kleist, PS² curator for the Freelands Artist Programme; and Peter Mutschler, Artistic Director of PS².
The selected artists work across a range of media including photography, painting, dance, film, sculpture, installation and performance and represent the type of fresh, ambitious and publicly interactive approaches to art production found in Northern Ireland today.

Over a period of two years, this first cohort will focus on and develop significant new work, generously funded by the London-based Freelands Foundation. They are supported by newly-appointed PS² Freelands Artist Programme curator Alissa Kleist, invited mentors, peer learning and critique. The programme also includes the realisation of projects in PS², research trips, a yearly symposium, and the possibility to show work in the Freelands Gallery, London.
The artists selected for the first cohort (2018–20) are now halfway through their fellowship. They will all exhibit at the Freelands Foundation Gallery, London, in January - March 2021.


About the artists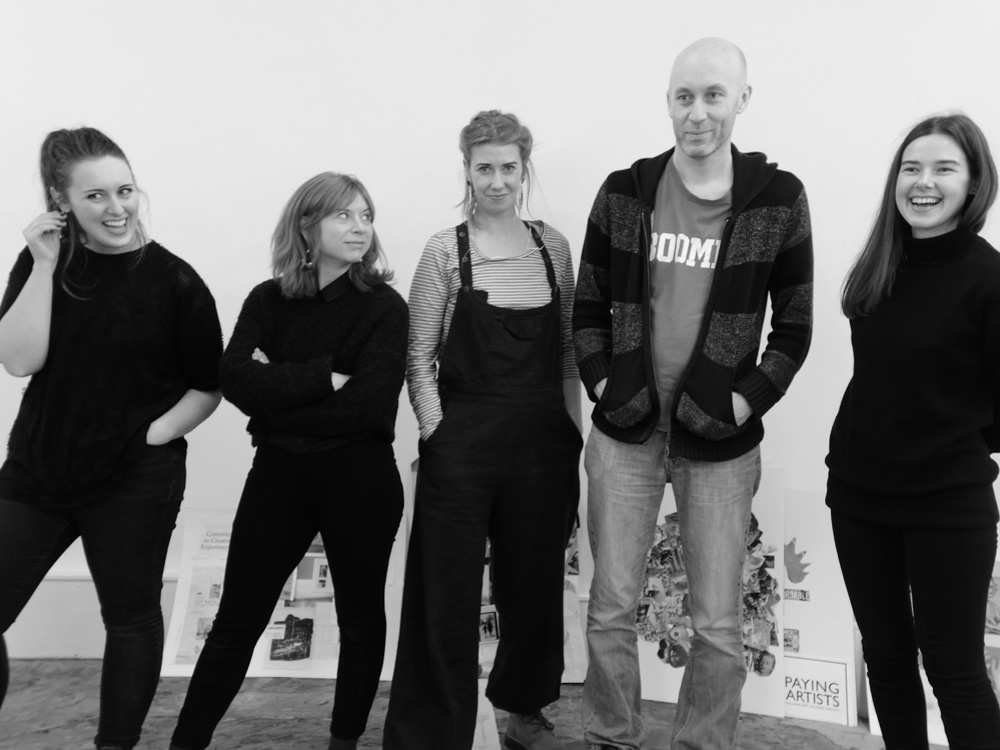 From left to right: Jan McCullough, Julie Lovett, Janie Doherty, Michael Hanna and Emily McFarland
From left to right: Jan McCullough, Julie Lovett, Janie Doherty, Michael Hanna and Emily McFarland
Janie Doherty's dance-based artistic practice is concerned with the poetic choreography of everyday life. She will use the Freelands Artist Programme as an opportunity to develop her multimedia live performance project The Politics of Comfort, a body of work inspired by the poignant potential of the bun and bread culture of Northern Ireland. In particular, she will focus on the working women who hold society together, combining softness with strength.
After graduating with a BA in Dance from Ulster University in 2009, Janie Doherty joined Echo Echo Dance Theatre company in Derry-Londonderry, Northern Ireland, as a full time ensemble member and has developed, performed and co-created touring performances with the company including The Cove; Without by Rosemary Lee; and In Tall Grass by Alessandra Celesia. She has received awards from the Arts Council of Northern Ireland, Creative industries and Acorn Legacy to develop her work and travel to the United States and Germany. She is currently based in Belfast where, alongside developing her own practice, she is working with Replay Theatre Company on a bespoke children's dance theatre piece.


Through creating immersive and site specific mixed-media installations influenced by psychological theories and learning techniques, Michael Hanna's works propose a negotiation of the world as a physical 'body' and through cognitive and emotive responses of the mind. During the two-year delivery period of the Freelands Artist Programme, he will explore how space can affect and be used as a tool to understand- personal experiences at a micro and macro level.
Michael Hanna has completed a BA in Sculpture at Edinburgh College of Art and an MFA at the University of Ulster in 2012. He has exhibited in group exhibitions in the UK and internationally including Rencontres Internationales at Haus der Kulturen der Welt, Berlin and Multiplicity at NURTUREart, New York. Recent solo exhibitions include Short Films about Learning at Lismore Castle Arts, Waterford, and Predictable Contact at the Naughton Gallery, Belfast. Michael is a co-founder of AMINI, an artist led initiative for the promotion and critical discussion of artists' moving image in Northern Ireland.


Julie Lovett's practice is cultivated through a self-conscious mix of her self- confessed social awkwardness and the struggles she associates with identifying herself as a professional artist. Much of her influences derive from her rural upbringing, experiences and sense of place. She will use the Freelands Artist Programme to explore the narratives and relationships evoked by both rural and urban spaces, using this opportunity to challenge her own perceptions as an art maker and experiences as a professional artist.
Julie Lovett received a BA in Fine Art Painting from Limerick School of Art and Design in 2007 and an MFA from Ulster University in 2011. Along with exhibiting her work in Germany, Belfast, Dublin and Kerry, she has has been the recipient of awards including the AIB Purchase Prize in Painting and the MFA Residency Award, resulting in a solo exhibition of her work at Ulster University. Recent and forthcoming exhibitions and screenings include House Taken Over, Queen's University Sonorities Festival, Belfast, and AMINI Screenings and Discussion, in association with the MAC, Visual Artists Ireland and supported by Belfast Film Festival.

In her performance-based photographic practice, Jan McCullough makes work in response to instructional self-improvement material, exploring themes of identity, construction and desire. She will use the support and funding of the Freelands Artist Programme to investigate and respond to the methods that 'future life planning' enthusiasts use, collaborating with people who utilize photography in a tactile manner in order to construct their ideal future lives.
Jan McCullough graduated from Ulster University with a BA in Photography in 2013. Her work has been nominated for the Deutsche Borse Photography Prize, ICP New York Infinity Award and won the BJP Breakthrough Award. Her book 'Home Instruction Manual', published by Verlag Kettler in , won the Kassel Fotobookfestival Dummy Award and was shortlisted for the Recontres D͛Arles Author Book Award. Recent exhibitions include Gallery of Photography in Dublin, Seen Fifteen Gallery in London, Unseen Photo Fair in Amsterdam and Landskrona Museum in Sweden.

Emily McFarland

Emily McFarland uses video and installation to reflect on the construction of shared cultural narratives and identity in cinema and television. By revisiting films, plays and broadcast images she restages structures and scripted narratives to trace, re-examine or unravel particular histories, identities, collective subjects and stories. As part of the Freelands Artist Programme, Emily will develop new moving image work based on the life and writings of the late Brazilian drama theorist, theatre director and political activist Augusto Boal.
Emily McFarland studied at the National College of Art and Design, Dublin before graduating from the MFA at The Glasgow School of Art in 2014. She was a recipient of the Arts Council Northern Ireland ACES Award in 2017/18 in partnership with Artist Moving Image Northern Ireland and LUX and the Creative LAB residency at CCA, Glasgow. She is a co-founder of the artist-run initiative and publishing imprint Soft Fiction Projects and a former co-director of Catalyst Arts, Belfast. Exhibitions and screenings include The Complex Seer at CCA Derry~Londonderry; WRO Media Art Biennale in Wroclaw; CYFEST 10, New York Media Art Centre & SOFA, Bogota; In the Jungle of Cities, Glasgow International 2016; í drögum, Akureyri Art Museum; AMINI Screening, Platform Arts, Belfast, and ScreenGrab, Pinnacles Gallery, Townsville, Australia.
The next open call for artists to participate in the PS² Freelands Artist Programme 2019-2021 cohort will be in summer 2019.
About the PS² Freelands Artist Programme curator Alissa Kleist
Alissa Kleist is a curator based in Belfast. She is one of the founders and Directors of Household where, since 2012, together with four others (Sighle Bhreathnach-Cashell, Eoin Dara, Ciara Hickey, and Kim McAleese) she collaboratively curates site-specific exhibitions, residencies and events, often with other institutional and community partners in public, disused, and non-institutional spaces.
From 2015 to 2018, she was the Curator (Exhibitions) at the Centre for Contemporary Art (CCA) Derry~Londonderry, where she worked on commissioning and delivering exhibitions and new projects with local and international artists. Prior to this she was the Assistant Curator at CCA (2013-14); a Co-Director at Catalyst Arts (2011-2013); and since 2011 has delivered projects in an independent capacity at organisations such as Lismore Castle Arts, Golden Thread Gallery, Millennium Court Art Centre, and others. She was is a recipient of the Arts Council of Northern Ireland Career Enhancement Scheme for Curatorial Practice (2012-13) and holds an MFA from Ulster University (2011).

About the Freelands Artist Programme
The Freelands Artist Programme supports and enhances collaboration between 80 emerging artists and four arts organisations from across the UK in order to build and strengthen professional arts practice outside of London.As with all the Freelands Foundation's initiatives to date, the programme was established following extensive research into the current landscape of post-university support for emerging artists in the UK.
The Freelands Foundation provides funding totalling £1.5 million to four UK organisations over a five-year period. Alongside PS² in Belfast, Northern Ireland, the other partner organisations taking part include Site Galleryin Sheffield, England; g39 in Cardiff, Wales, and Talbot Rice Gallery in Edinburgh, Scotland. Each institution curates a series of two-year programmes with five artists annually, allowing those artists to receive much needed support across both creative and professional development.


The inaugural artists selected by the other 3 participating organisations in the Freelands Artist Programme are:
G39, Cardiff, Wales: Kelly Best, Ian Watson, Fern Thomas, Neasa Terry, Jennifer Taylor.

Site Gallery, Sheffield, England: Zoyander Street, Yuen Fong Ling, Alison J Carr, Siân Williams, Lucy Vann.

Talbot Rice Gallery, The University of Edinburgh: Aideen Doran; Rosie O'Grady; Sulaïman Majali; Stephanie Mann; Tako Taal.