PS² Freelands Artist Programme 2019-21
PS² announces the names of the second cohort of artists who will participate in the PS² Freelands Artist Programme over the next two years
BROWN&BRÍ, Jane Butler, Mitch Conlon, Jasmin Märker and Thomas Wells. Programme curator 2018-20: Alissa Kleist
Ends 31 December 2021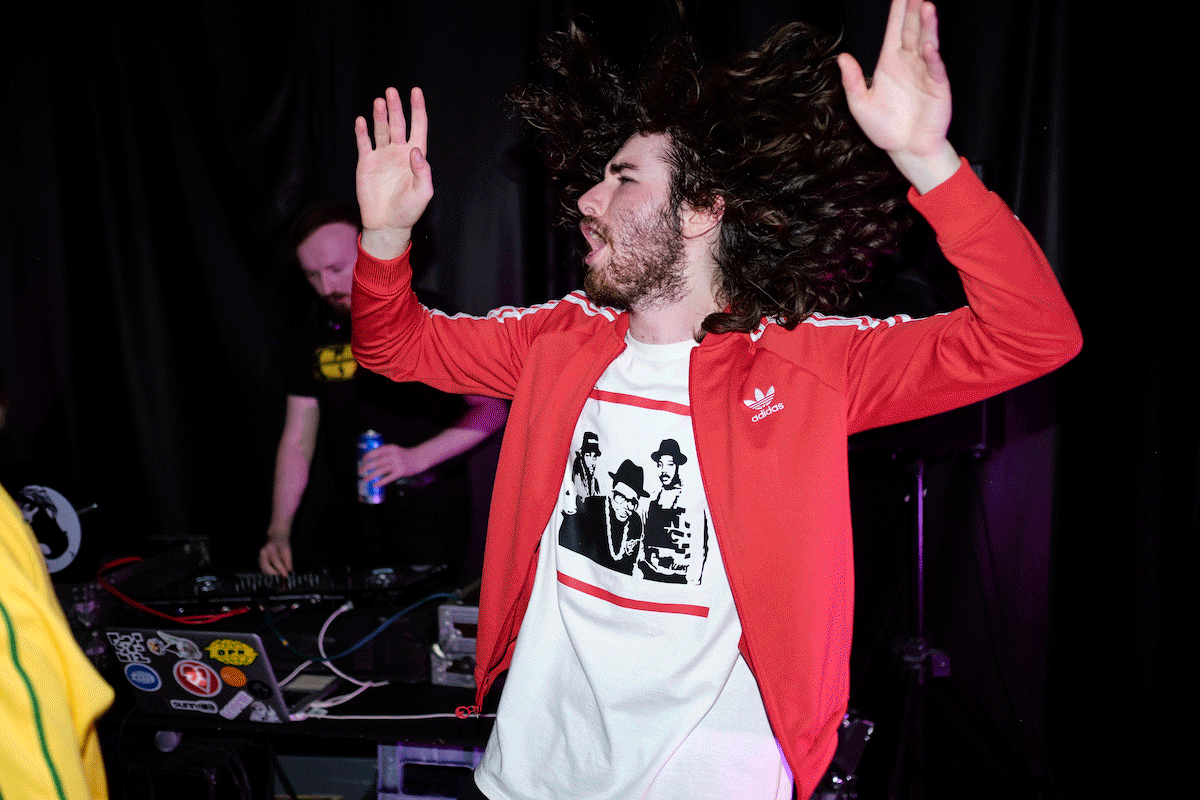 Image credits: (1) Mitch Conlon, sometimes you never know what's in someone's heart, 2018 (2) BROWN&BRI, Shell and carbon (3) Jane Butler, and yet, 2015 (4) Jasmin Märker, ...And There Was Light, 2018 (5) Thomas Wells/Array Collective, As Others See us, 2019
The PS² Freelands Artist Programme is an initiative funded by the Freelands Foundation that supports creative and professional development for emerging artists based in Northern Ireland, and fosters long term relationships and collaborations between artists and arts organisations.
PS² is delighted to announce the names of the second cohort of artists who will participate in the programme over the next two years:

BROWN&BRÍ, Jane Butler, Mitch Conlon, Jasmin Märker and Thomas Wells

A panel including artist Anne Tallentire; Alissa Kleist, curator of the PS² Freelands Artist Programme; and Peter Mutschler, Artistic Director of PS², selected the four artists and one artist duo from a recent open call for applications.
Their diverse practices represent the exciting and ambitious approaches to art production championed by PS².

During their time on the programme, the six 2019-2021 cohort artists will focus on and develop significant new work. In addition to an annual bursary, each artist will receive ongoing tailored curatorial support; a travel budget; research and mentorship; attendance at two annual symposia; an opportunity to exhibit at PS² and the Freelands Foundation in London; and the use of PS²'s equipment and workshop space.
About the artists
BROWN&BRÍ's collaborative artistic practice is defined by cross-disciplinary dialogue and the pursuit of common ground between different disciplines and research interests. They are interested in the tipping point at which an abstract idea becomes tangible; inspiration as a moment of clarity or lunacy; and how context can affect the balance between the roles of artist, curator, director, host and/or performer.
Recently, BROWN&BRÍ have produced work as artists, presenting new writing and performances situated within sculptural installations that incorporate elemental and manufactured materials such as timber, light, glass, porcelain, and pigment alongside repurposed artworks and readymade objects from natural history collections.
BROWN&BRÍ will use the Freelands Artist Programme to develop their research with input from theatre-maker and composer Conor Mitchell, and initiate a new cycle of work that will incorporate interests in theoretical physics, early opera, polyphony, and the counterpoint in relation to art.
Since 2009, BROWN&BRÍ (Rachel Brown and Brighdín Farren) have worked together as artists, curators, event producers, collection managers, venue owners, bartenders and house hunters. They both completed the directorship at Catalyst Arts, Belfast (2007-09). Between them, they hold BAs in Fine Art Photography and Fine Art Sculpture, and an MA in Contemporary Dance. They are currently working full-time in the fields of built environment and literature.

Brown&BRi website, see


Jane Butler's architectural interventions, installations, and photography-based works are informed by elusive memories and neurological effects. She utilises surfaces, text, colour, and light to explore how the formal aspects of artworks can subconsciously affect human experience and how new advances in neuroscience influence how architects and urban planners shape cities. She is interested in the unseen potential of existing urban structures and predominantly works site-specifically to generate poetic responses to city life and connect public and private states.
During the Freelands Artist Programme, she will create temporary sensory experiences to examine how creative practitioners can reduce passive experiences of the city, and whether a city's trauma can be understood and treated using approaches informed by mental health and wellbeing.
Jane Butler received a BA Fine Art (Sculpture) from Ulster University in 2009. She has produced public and site-specific projects in partnership with Belfast City Council, PLACE and TULCA Visual Arts Festival, Galway and her practice includes designing, coordinating and developing various visual arts aspects for public programmes including Belfast City Council's City As A Gallery,the MAC International, and Belfast Children's Festival. Butler was a Co-Director and chair of Catalyst Arts (2012-2015) and a studio member at Array Studios (2010-2017). She is based in Flax Art Studios, Belfast.
Jane Butler website, see

Mitch Conlon creates collectively performed events and public moments that incorporate music, improvisation and amateur staging. He often works long-term with a number of trusted collaborators and musicians, who reappear across his events. By using carnivalesque techniques of humour, absurdity and subversion, his practice is informed by the spaces and situations where individual and collective narratives can co-exist and where new, plural communities and identities emerge.
He will use the support of the Freelands Artist Programme to continue his research into the social, political and cultural contexts of Belfast's ad-hoc dancehall and reggae scene and the experimental event space Studio 11 in the early 2000s.
Mitch Conlon graduated from the National College of Art and Design, Dublin with an MFA in 2013. He is a former co-director of Catalyst Arts and COLLECTED and has produced work as part of the collectives Kneejerk and Array. He has produced live events for a number of organisations including Galway International Arts Festival, FIX Performance Art Festival, Household, CCA Derry-Londonderry, PS², and TULCA Festival of Visual Arts.
Jasmin Märker is an interdisciplinary artist working at the intersections of bio-art, installation and performance. She frequently collaborates with members of the microbial kingdoms to explore holistic approaches to sustainability, and draws from biopolitical and environmental-philosophical concepts to propose alternative, non-human-centric perspectives. As a result, her works are frequently alive, growing and decomposing. She challenges the idea of art as the knowledge receiver and science as knowledge producer by combining art with science experimentation and presenting new, non-linear ways of generating understanding.
She will use the funding and support of the Freelands Artist Programme to extend her practice to non-traditional art spaces and create new audiences for her work by developing a more collaborative and publicly-engaged approach.
Jasmin Märker received a BA in Fine Art from Ulster University in 2016 and works from Vault Artist Studios in Belfast. Since graduating, she has shown work in exhibitions such as Kills 99,9% of Bacteria at CCA Derry-Londonderry, And There Was Light… at Platform Arts, Belfast, Vibrant Matter, part of the 2019 Belfast Science Festival, and Supermarket Art Fair in Stockholm. Since 2017, Jasmin has undertaken various residencies such as Interface Residency - where art meets science; a Professional Development Residency at Leitrim Sculpture Workshops; and a production-based residency at Zaratan Arte Contemporânea, Lisbon, co-organised by Catalyst Arts.
Website, see
Thomas Wells is interested in the intersections between work and life and how Queer space can be navigated through working class narratives. Now living in Belfast and originally from Manchester, their practice draws parallels between these two cities and global post-industrial histories, and questions how queer people have hidden, assimilated, and thrived in these environments. Their performances integrate video, audio and archival material and express fictionalised narratives through movement, gesture and conversations.
During the two-year delivery period of the Freelands Artist Programme, Thomas will use personal stories and family histories as the starting point for a new body of work that explores the themes of class, gentrification, sustainability, economic identity, and ambition.
Since graduating from Sculpture and Environmental Art (Glasgow School of Art, 2009), Thomas has been influenced by publicly engaged, context-driven arts practices and as a contributor to the public art orientated organisation Household, they have been able to develop works that respond to interwoven histories through sensory investigation. After completing a Masters in Arts Education (King's College London, 2014), they have continued to explore the importance of developing relationships within intergenerational communities.
Thomas is a current Co-director at the artist-led organisation Catalyst Arts in Belfast, where they a focus on platforming emerging artists in the city through a continuing relationship with Ulster University. They are developing a series of collaborative projects across the UK, including public performances with HIVE (Belfast) and Louisa Chambers (Nottingham) and as part of Collaborate! with Array Studios collective at Jerwood Arts (London).
Website see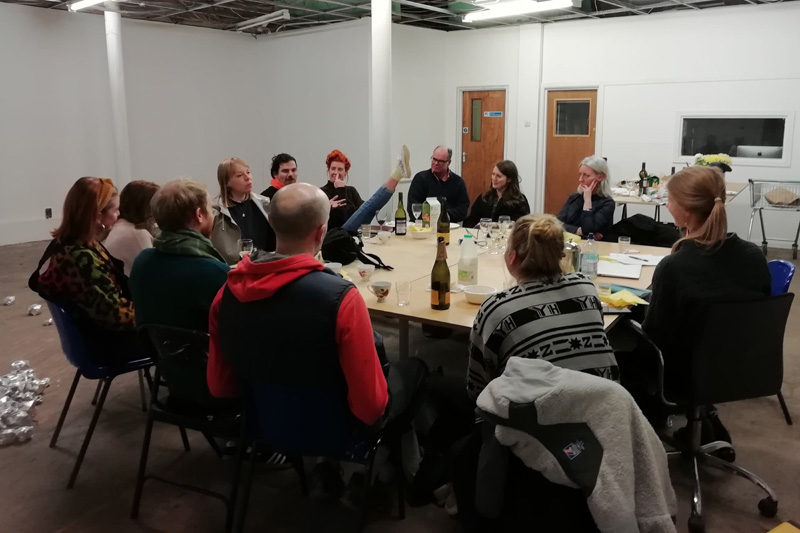 Cohort 1 and 2 meeting in December 2019. Image. N.Sim
More information about the artists from our first cohort in PS² Freelands Artist Programme can be found here

For general information about the Freelands Artist Programme, the partnering organisations and their selected artists see

The next open call for artists to participate in the PS² Freelands Artist Programme 2020-2022 cohort will be in summer 2020.

Image credits: (1) Mitch Conlon, sometimes you never know what's in someone's heart, 2018 (2) BROWN&BRI, Shell and carbon (3) Jane Butler, and yet, 2015 (4) Jasmin Märker, ...And There Was Light, 2018 (5) Thomas Wells/Array Collective, As Others See us, 2019

About the PS² Freelands Artist Programme Curator Alissa Kleist
Alissa Kleist is a curator based in Belfast. She is one of the founders and Directors of Household where, since 2012, together with four others (Sighle Bhreathnach-Cashell, Eoin Dara, Ciara Hickey, and Kim McAleese) she collaboratively curates site-specific exhibitions, residencies and events, often with other institutional and community partners in public, disused, and non-institutional spaces.
From 2015 to 2018, she was the Curator (Exhibitions) at the Centre for Contemporary Art (CCA) Derry~Londonderry, where she worked on commissioning and delivering exhibitions and new projects with local and international artists. Prior to this she was the Assistant Curator at CCA (2013-14); a Co-Director at Catalyst Arts (2011-2013); and since 2011 has delivered projects in an independent capacity at organisations such as Lismore Castle Arts, Golden Thread Gallery, Millennium Court Art Centre, and others. She was is a recipient of the Arts Council of Northern Ireland Career Enhancement Scheme for Curatorial Practice (2012-13) and holds an MFA from Ulster University (2011).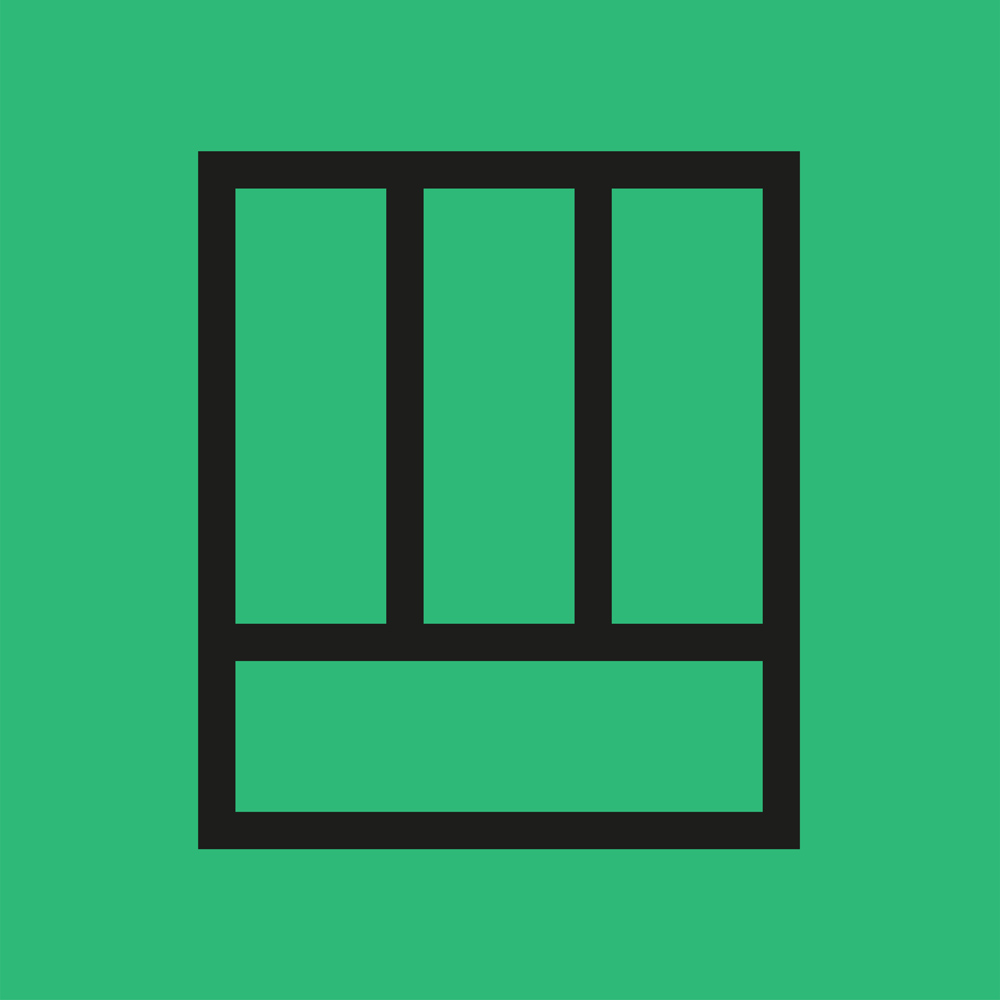 About the Freelands Artist Programme
The Freelands Artist Programme supports and enhances collaboration between 80 emerging artists and four arts organisations from across the UK in order to build and strengthen professional arts practice outside of London. As with all the Freelands Foundation's initiatives to date, the programme was established following extensive research into the current landscape of post-university support for emerging artists in the UK.
The Freelands Foundation provides funding totalling £1.5 million to four UK organisations over a five-year period. Alongside PS² in Belfast, Northern Ireland, the other partner organisations taking part include Site Gallery in Sheffield, England; g39 in Cardiff, Wales, and Talbot Rice Gallery in Edinburgh, Scotland. Each institution curates a series of two-year programmes with five artists annually, allowing those artists to receive much needed support across both creative and professional development.