Opening
06 October, 6-9pm
Opening times
Tues-Sat 12-5pm

Handycam Gifts
Installation and performance, curated by Cecelia Graham and Grace Jackson
Mark Buckeridge
Ends 22 October 2022
We're delighted to present Handycam Gifts, a video installation by artist Mark Buckeridge.
Handycam Gifts is a new moving image work that brings together conversations with collaborators and friends, offering personal anecdotes and honest reflections on artistic labour. The work assembles footage from a handycam camcorder gifted to Mark by a friend, and brought on journeys across Belfast, London, Amsterdam, Dublin and Kaunas.
The importance of friendship and collective working is core to Handycam Gifts, as we consider what motivates us and the relationships that sustain us. Throughout the video, details of everyday life and spaces are layered amongst glimpses of artistic craft and internet browsing. Between journeys by train and car, we observe Rory Mullen sewing Mark a costume for a recent performance, and Katie Watchorn welding a sculpture for the outfit to hang from. Interludes in nature and footage of friends combine with research materials and curious scrolling, whilst dialogue shifts from a friend's anecdote on plaid shirt collecting and relationships to artmaking.
The video features Rory Mullen, Katie Watchorn, Cliodhna Timoney, Ona Juciūtė and Niall McCallum. Handycam Gifts will be accompanied by a text written by curators Cecelia Graham and Grace Jackson.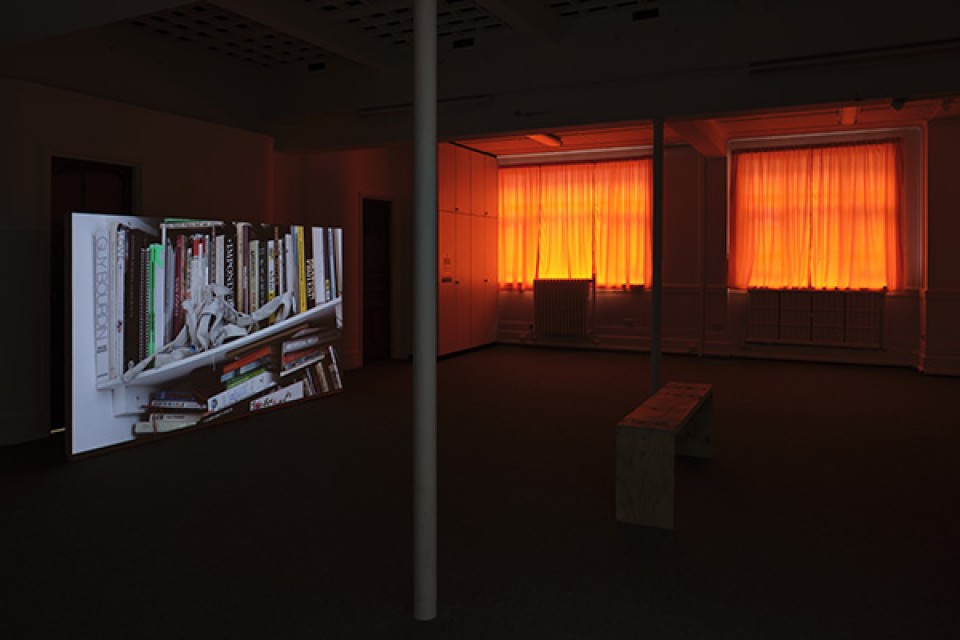 Installation still. Image: Simon Mills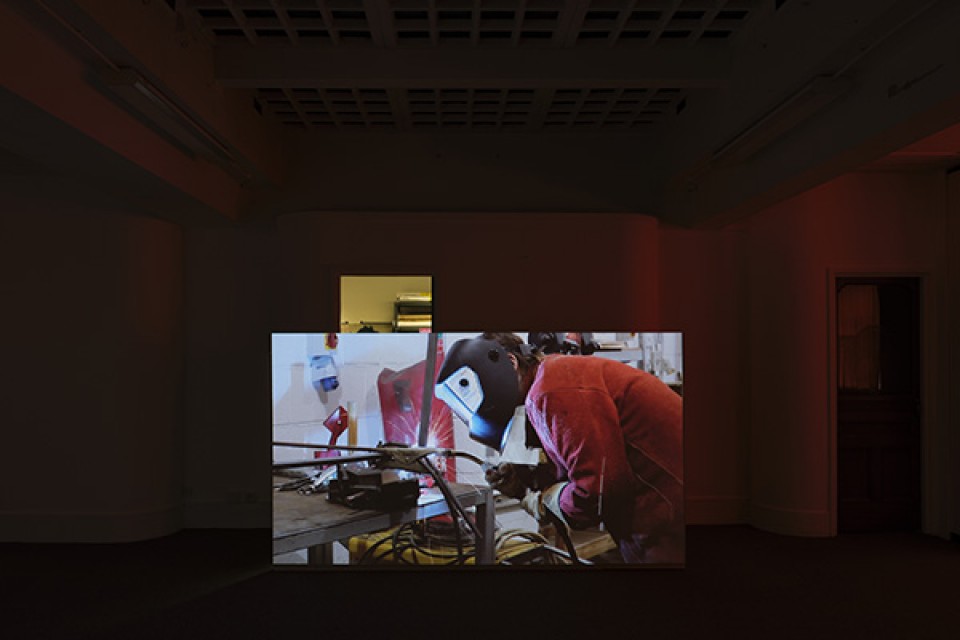 Installation still. Image: Simon Mills
Handycam Gifts is the first project as part of Cecelia Graham and Grace Jackson's yearlong collaborative curatorial residency PS². Throughout the residency, the duo have developed a mode of working that aims to challenge curatorial intentions that centre around strict outcomes. Instead, Cecelia and Grace have created a space for artists to test ideas or return to work considered unresolved. The projects below have been curated by the curatorial duo:
1- Mark Buckeridge- Handycam Gifts
2- Bog Cottage
3- Tara McGinn- A Change in the Cells
4- Christopher Steenson, June 2023
More information about the curatorial residency can be found here.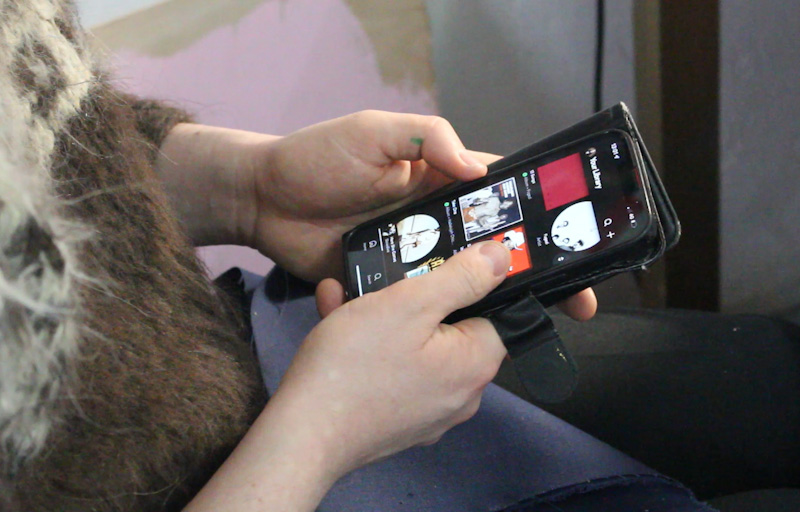 Mark Buckeridge- screenshot
About the artist
Mark Buckeridge (b, 1991, Ireland) is an artist based in Belfast. His practice includes the presentation of performances, objects, text, video and sound. Buckeridge holds an MFA in Fine Art from Sandberg Instituut and is co-founder of artist-run organisation Muine Bheag Arts.

Past exhibitions + projects include a performance at Stedelijk Museum, Amsterdam (2019); solo shows at CCA, Derry (2022); Scaffold Projects, Belfast (2020); Oude Kerk, Amsterdam (2019); Rietveld Pavilion, Amsterdam (2019); Pallas Projects, Dublin (2016) and group shows at Outpost, Norwich (2019); Rongwrong, Amsterdam (2019); De Punt, Amsterdam (2018) and Catalyst Arts, Belfast (2016).


This project is supported by the Elephant Trust.
PS² is supported by The National Lottery through the Arts Council of Northern Ireland.