Opening event
Thursday 07 April 6-9pm- Late Night Art
Opening hours
Tues- Sat 12-5pm, closed Good Friday

Ladders
Installation
Jan McCullough
Ends 23 April 2022
Ladders is an installation taking as a starting point a series of research photographs made by Jan McCullough a little over ten years ago. Stemming from a longstanding fascination with the human acts of construction, fabrication and DIY, McCullough began to investigate workspaces, and in this specific warehouse discovered a series of purpose-made ladders created by workers to reach and repair sections of trains. The workers rebuilt and repurposed the structures time and time again, in each instance producing a new platform from which to gain access, before beginning the process of mending once more.
Inspired by these seemingly 'ad-hoc' yet quite intentional manifestations of problem solving, Jan introduces methods similar to those used by the workers into the gallery space. Often utilising archival material to initiate a body of work, on this occasion the artist draws upon her own personal research archive, employing the materials and visual languages encountered within a specific site to create a photographic-sculptural response.
The installation was developed in collaboration with Hannah Watson (curator) and Ruaidhri Lennon (sculptural design and build).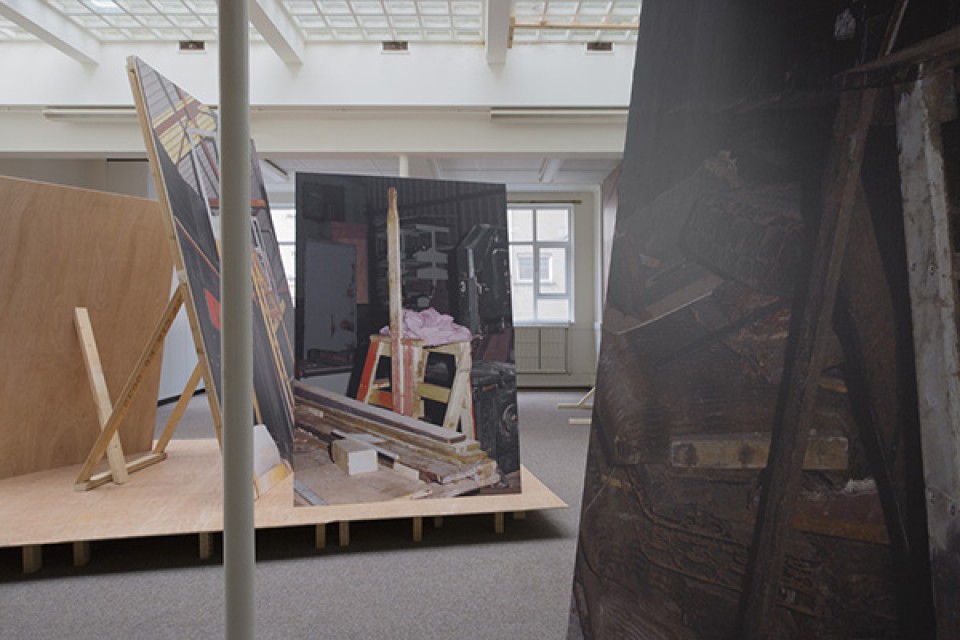 Installation view. Image: Jan McCullough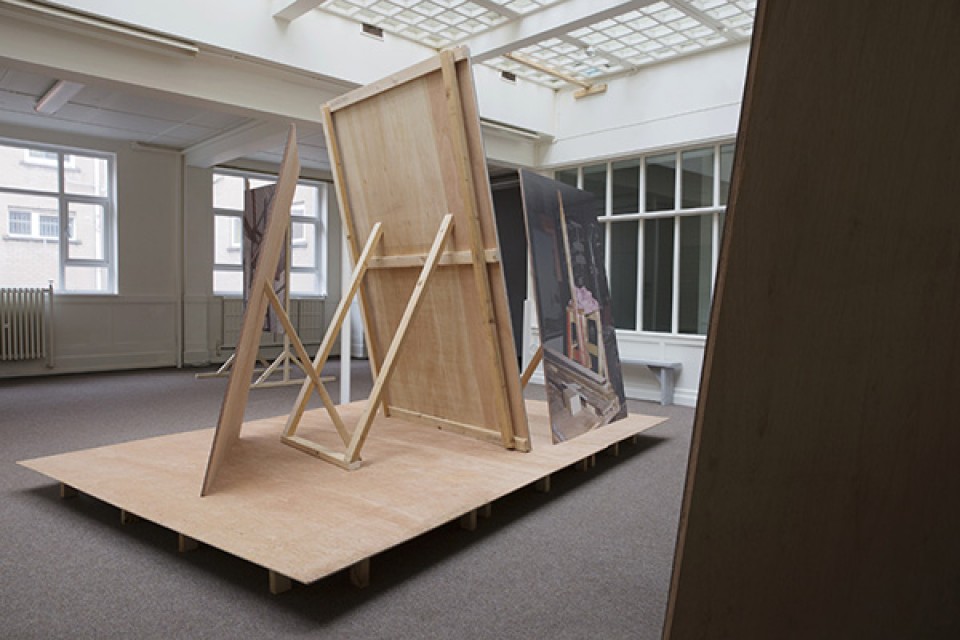 Installation view. Image: Jan McCullough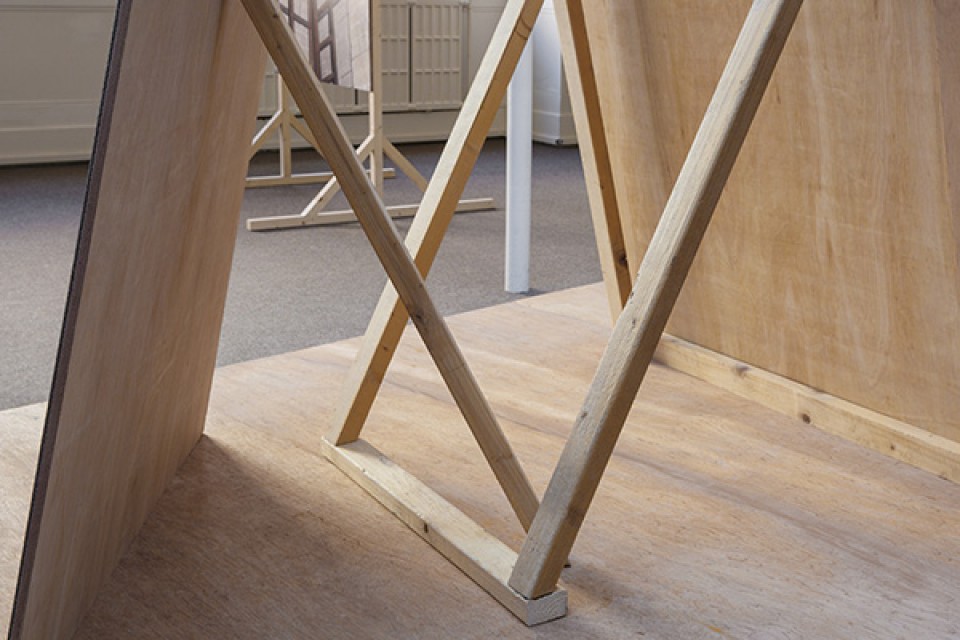 Installation view. Image: Jan McCullough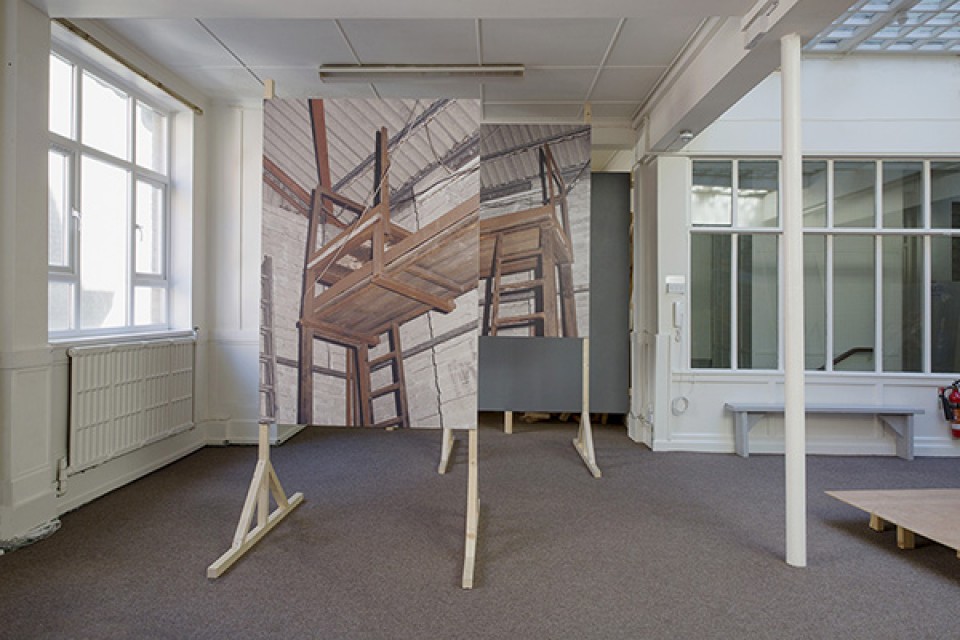 Installation view. Image: Jan McCullough
About the Artist
Jan McCullough works with photography, moving image, sculpture and installation. Her work explores how the photographic image can be used to construct and produce new individual and collective expressions of self. She was recently Artist in Residence at the Irish Museum of Modern Art in Dublin and at Lightwork in Syracuse, New York between 2020 & 2021 and participated in the Freelands Artist Programme at PS² from 2018 to 2020. Her work has been nominated for the Deutsche Borse Photography Prize and won the British Journal of Photography Breakthrough Award. Jan's book Home Instruction Manual, published by Verlag Kettler, was awarded the Kassel Fotobookfestival Dummy Award and shortlisted for the Recontres D'Arles Author Book Award, and recent solo & group exhibitions have taken place at CCA Derry-Londonderry, Seen Fifteen Gallery London, Belfast Exposed, Czong Institute for Contemporary Arts South Korea & Landskrona Museum, Sweden.
About the Curator
Hannah Watson is an independent curator based in Northern Ireland. She has curated exhibitions at Belfast Exposed, the Belfast Photo Festival, and PS2. Previous work has included the commissioning and delivering of new projects, solo and group exhibitions, alongside contributing to early career artist programmes - representing artists from the island of Ireland at festivals and fairs in Paris, Amsterdam & London. Hannah has also designed arts education workshops, and lectured at the Belfast School of Art.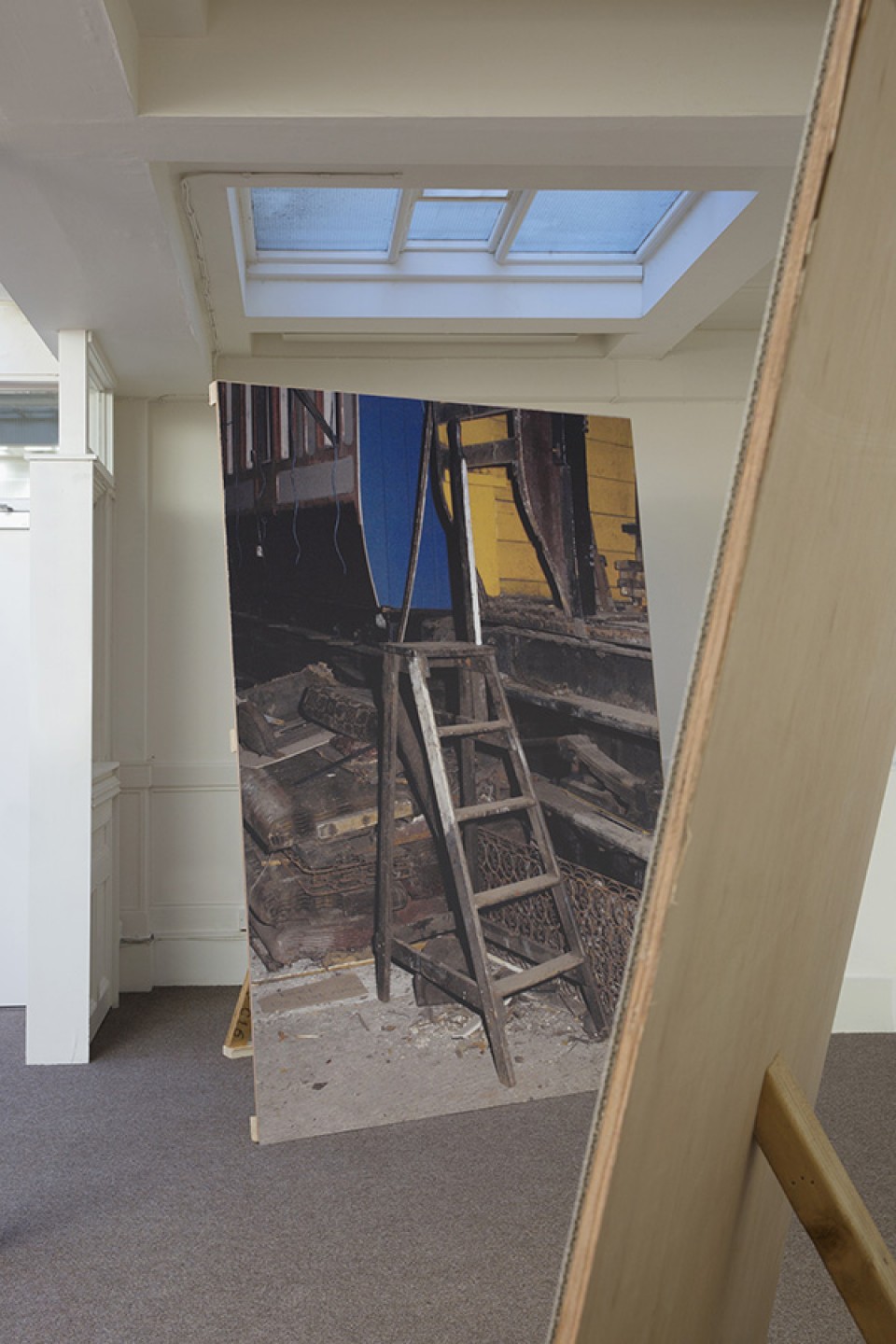 Installation view. Image: Jan McCullough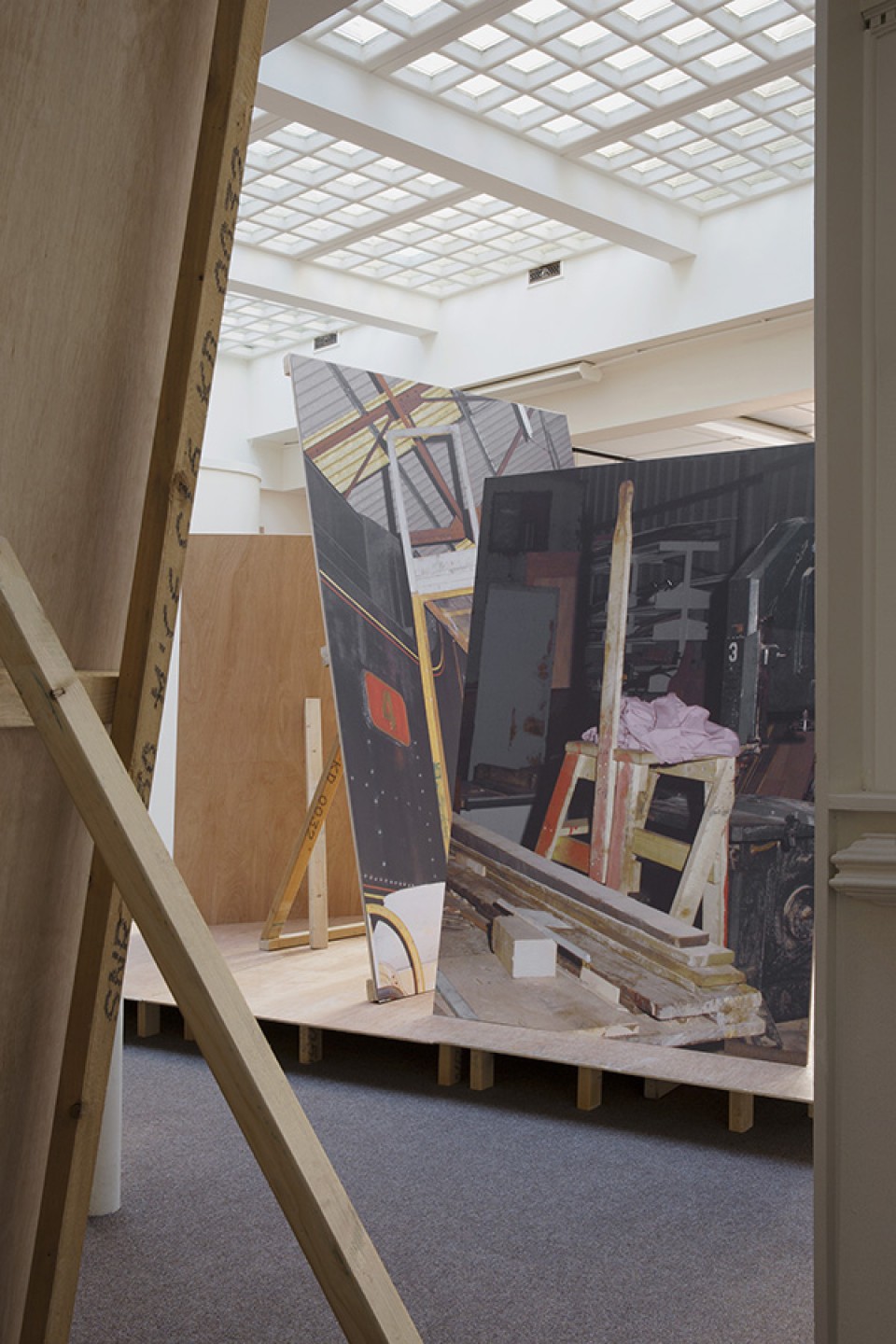 Installation view. Image: Jan McCullough
Acknowledgements
Thanks to Peter Mutschler and Alissa Kleist for their generosity, guidance and support during, and beyond, the Freelands Artist Programme at PS².