Part of Your World V (intimate actions)
(Intimate actions), a research residency
Thomas Wells
Ends 01 May 2021
The Part of Your World series was conceived in 2014 whilst standing behind a counter and dreaming of alternative possibilities.
During their time in PS², Thomas Wells will explore and deconstruct their last performance POYW VI (On Air) at BIFPA 2021 (the Belfast International Festival of Performance Art). This six hour live performance broadcast online, was a collection of storytelling, singing and action based performance that collectively built a narrative structure around a family member.
Residency Week 1

Thomas Wells writes
'Part of Your World' is a series of images and performances that began in London in 2014, it contemplates on missed opportunities and the reasons for them. Focusing on repeated behaviour, the artist works from stories read from a selection of books their grandfather wrote before his death. These books are an account of his growing up in a working class Manchester, meeting his wife and starting a family. They document his ambition as a young lad and the events that occurred in the pursuit of that dream, and unfulfilled it.
Part of Your World V (intimate actions) is a three week research residency at PS². The focus of the residency is to critically deconstruct a live performance recently made for Belfast International Festival of Performance Art in 2021, Part of Your World IV (on air), was a six hour live and online performance (originally planned for 8 hours). It was a series of spoken and physical actions that intended to create a space of intimacy in a time of restricted content by sharing personal memories as a point of connection.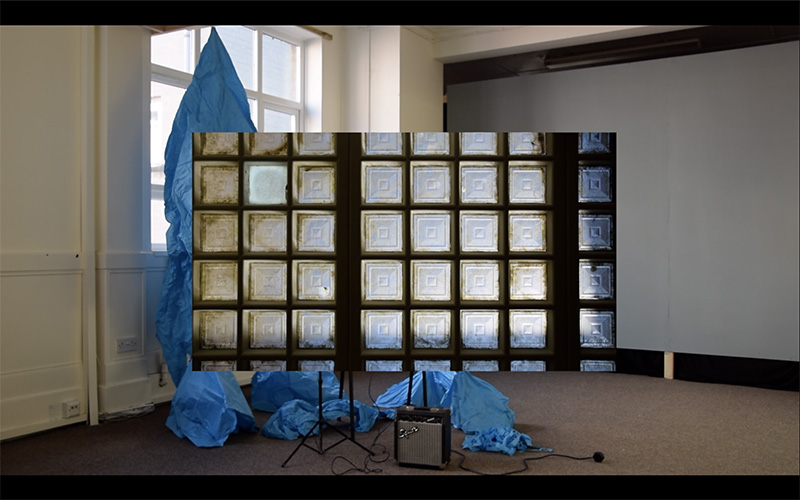 Work in progress performance for screen
The following images (1-5) are from a work in progress performance for screen using the materials present in POYW IV and present them with the absence of 'the performer' in a Belfast gallery absent of an audience. This performance for screen attempts to capture the experience of the building, as well as conveying a moment before or after a performance. I am wanting to capture the energy/residue/essence of the performance, within the residue/energy/essence of its surroundings.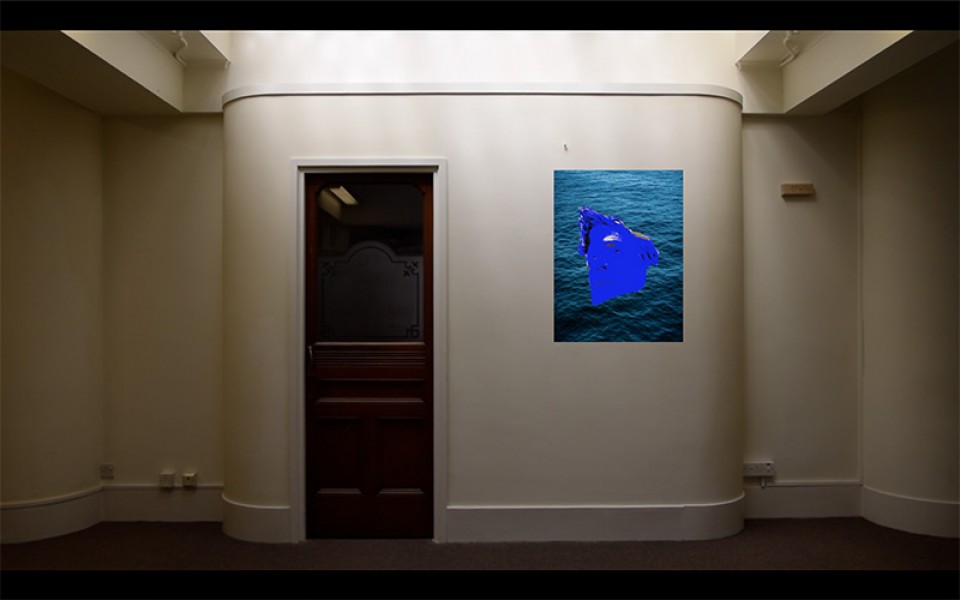 Work in progress performance for screen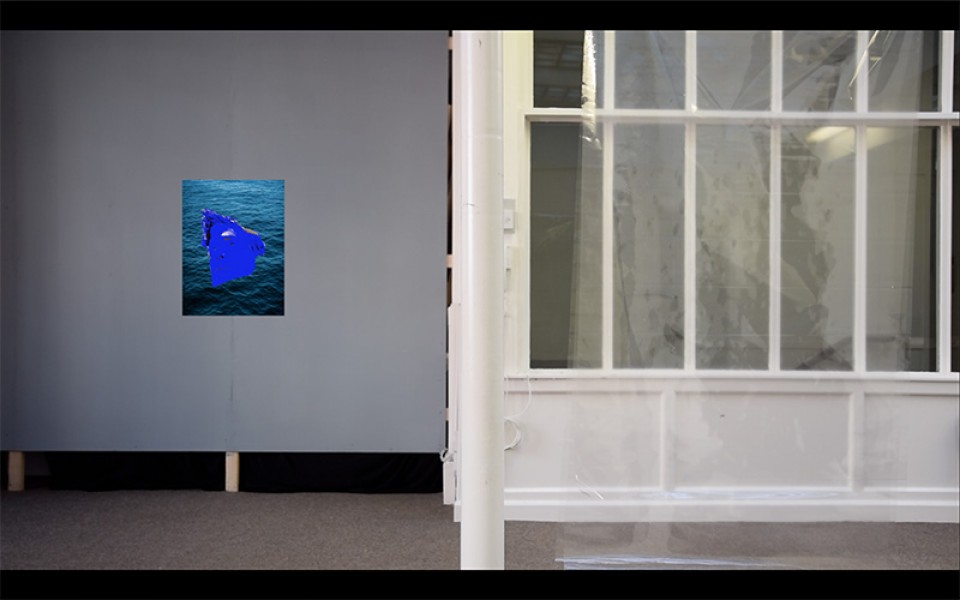 Work in progress performance for screen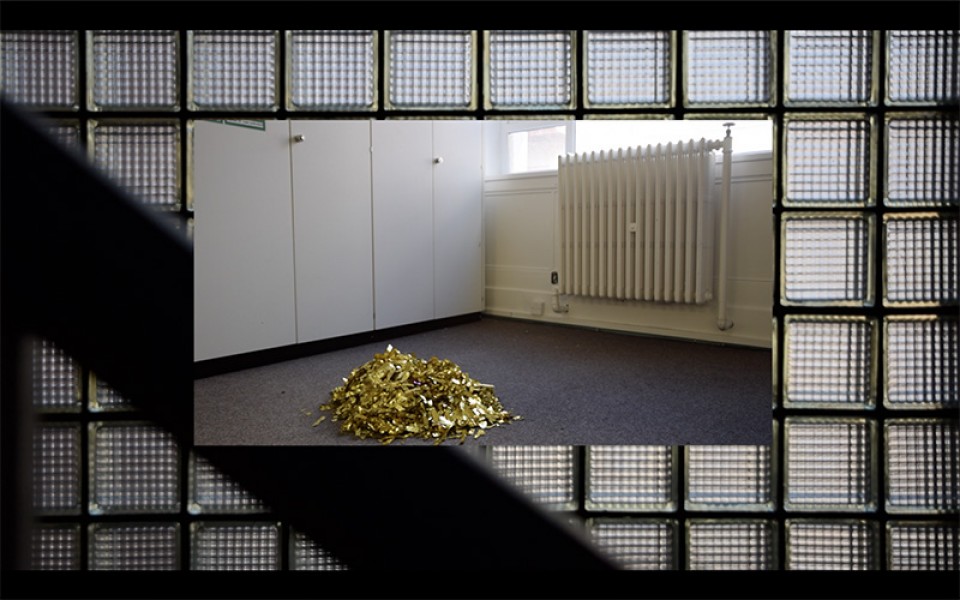 Work in progress performance for screen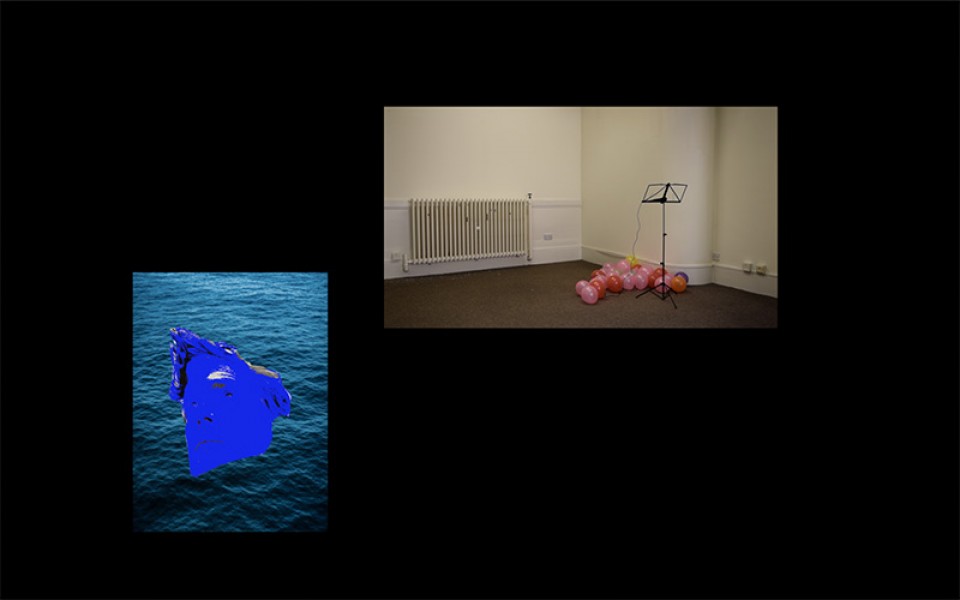 Work in progress performance for screen
Residency Week 2
The last two weeks of the residency at PS² have been about consolidating the ideas surrounding a project that was started in 2014. Part Of Your World was born out of the frustration of circumstances, and over the years has grown to be about building aspirations and the feeling of achieving them. Was it how you expected? The project is set against old stories written from my grandad about his life growing up in Manchester before he died.
I will be a resident at PS² till Saturday 1st May.

Due to restrictions I am unable to have groups in the gallery, but please contact me with any comments.
Thank you to Janie Doherty, Leah Corbett, Ciara Hickey, and Sighle Bhreathnach-Cashel
Thomas Wells is one of the artists of the 2nd cohort in our Freelands Artist Programme.

Image top: Thomas Wells - Part of Your World VI (On Air), 2021